Hindu Baby Girl names starting with V
In case  your astrologer suggested the letter 'V' or you just like the sound of it, check out 50 Hindu baby girl names starting from the letter 'V' with given meanings.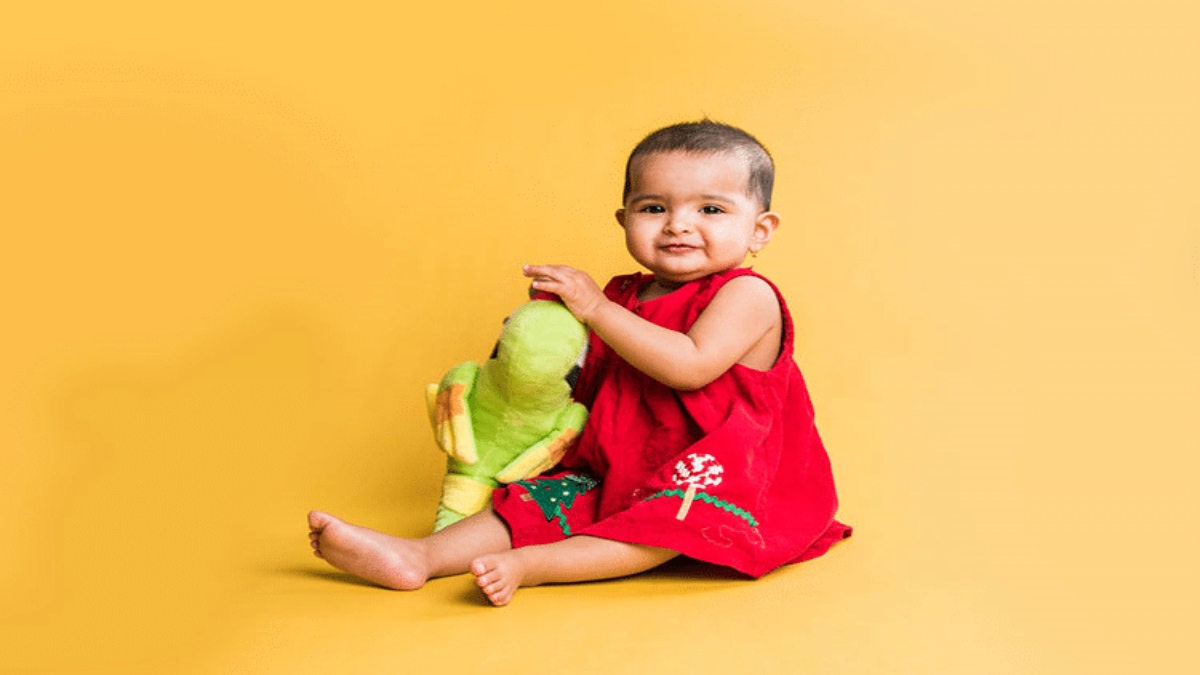 New Delhi: A child brings joy and happiness to the house and giving birth to one is a special feeling. If you had a girl recently, you must be finding a name for her. Parents usually look for a unique name, with a meaning that defines the personality and also which has a sweet sound.
A name acts as the blessing of the elders and might be the beginning of building a personality. While Shakespeare said, "What's in the name?" he would not be naming his child at that moment. Giving a name to your little one is surely special and one would love to make it more worthwhile with a creative and unique name.
In case  your astrologer suggested the letter 'V' or you just like the sound of it, check out 50 Hindu baby girl names starting from the letter 'V' with given meanings:
Vaani: Speech
Vachi: A binding force for everyone, also a name for Goddess Lakshmi
Vagdevi: Goddess of speech, which is, Goddess Saraswati
Vaijanti: It is known to be Lord Vishnu's favourite flower
Vaishali: Great
Vaishnavi: One who adorns or worships Lord Vishnu
Vallabhi: Precious or lovable
Vamika: Goddess Durga
Vanaja: Daughter of forest
Vandana: Worship or praise
Vaneesha: The Universe's leading light
Vanita: Woman
Vanshika: Flute
Vanya: God's gift
Vari: Water
Varnali: Beautiful rainbow
Varuna: Wife of sea
Varuni: Wife of Lord Varun, the Hindu god of water
Vasanta: Spring season
Vasanti: Spring, yellow coloured
Vasudha: Earth
Vedasri: A woman with knowledge of all the Vedas
Vedika: Wise
Veena: A string instrument
Veronika: Someone who brings victory or is a true image
Venya: Lovable or desirable
Vibhavari: Starry night
Vidya: Knowledge
Viha: Sky or air
Vijayanti: Victorious, also a name of a Brahmi medicine
Vijitha: Conqueror
Vipasa: Name of a river
Virochana: Angel faced
Vishakha: Name of a constellation, also means unconquered
Vishnupriya: Beloved to Lord Vishnu, which means, Goddess Lakshmi
Vishwambhara: Earth
Vrinda: Goddess Radha
Vritti: Temprament
Vrisha: Cow
Vagini: Good orator
Vamdevi: Goddess Durga or Savitri
Vandita: Someone who is adored
Vangala: Name of a ragini
Vanmala: A string of forests
Varija: Daughter of water, a name for lotus flower
Varnika: Moon
Varushka: Someone who gives happiness
Vasumati: One who has unmatchable beauty
Vaya: Power, energy
Veenapani: Goddess Saraswati