Nora Fatehi channels Princess vibes in stunning blue fur coat and denim jeans
Nora in her latest fashion statement, look like the Disney's Princess Jasmine. She stuns in a blue fur coat, a cowl-neck halter top, and denim jeans.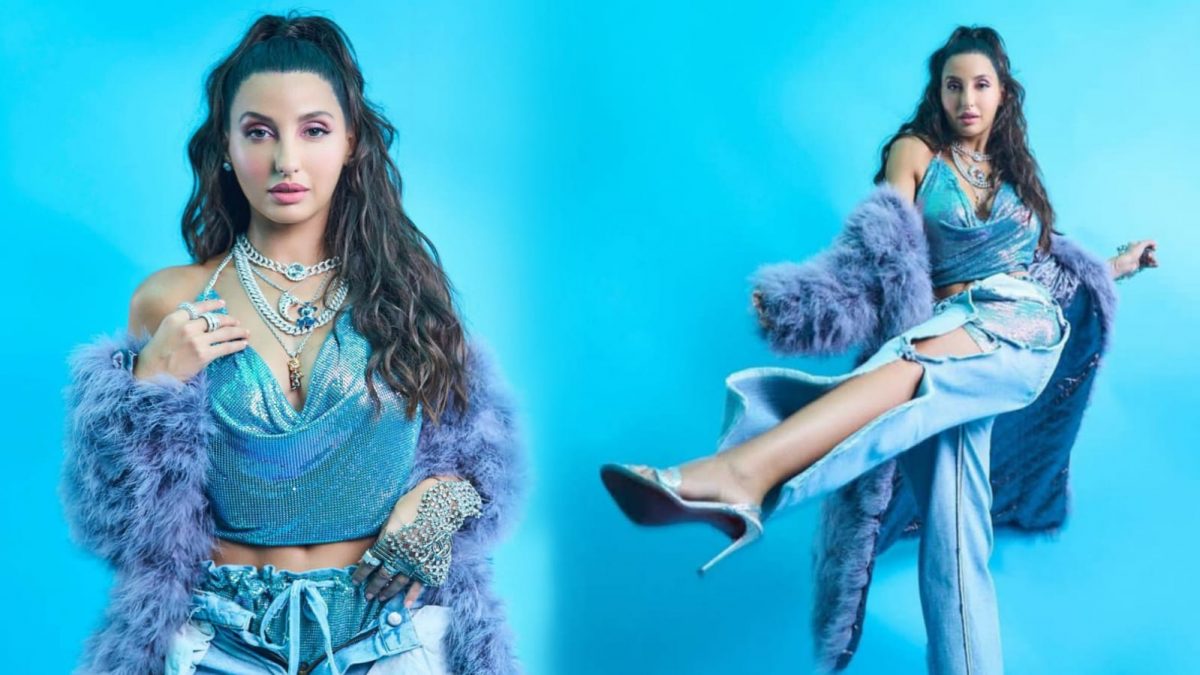 New Delhi: Nora Fatehi, a versatile Bollywood actress, singer, and dancer with a worldwide fan base, continues to captivate us with her mesmerizing fashion sense. In her latest fashion statement, she beautifully embodies the spirit of Disney's Princess Jasmine. Nora effortlessly redefines contemporary royalty with her elegant yet modern outfit. She stuns in a blue fur coat, a stunning cowl-neck halter top, and stylish inside out denim jeans.
View this post on Instagram
Nora Fatehi is currently busy with the filming of the Amazon miniTV dance series called Hip Hop India, alongside Remo D'Souza. Recently, the paparazzi captured some glimpses of Nora during the show's shooting at the location and shared them on social media. In the pictures and videos, Nora is seen wearing a holographic plunge-neck crop blouse, inside-out denim pants, along with flashy jewelry, a matching faux fur coat, and bold makeup.
Decoding Nora's Outfit
Nora Fatehi wore a shiny holographic blouse for the shoot, which has thin halter straps, a low-cut neckline that beautifully showcases her upper body, and a cropped length that reveals her midriff. The blouse is adorned with sparkling sequin details and fits her figure perfectly.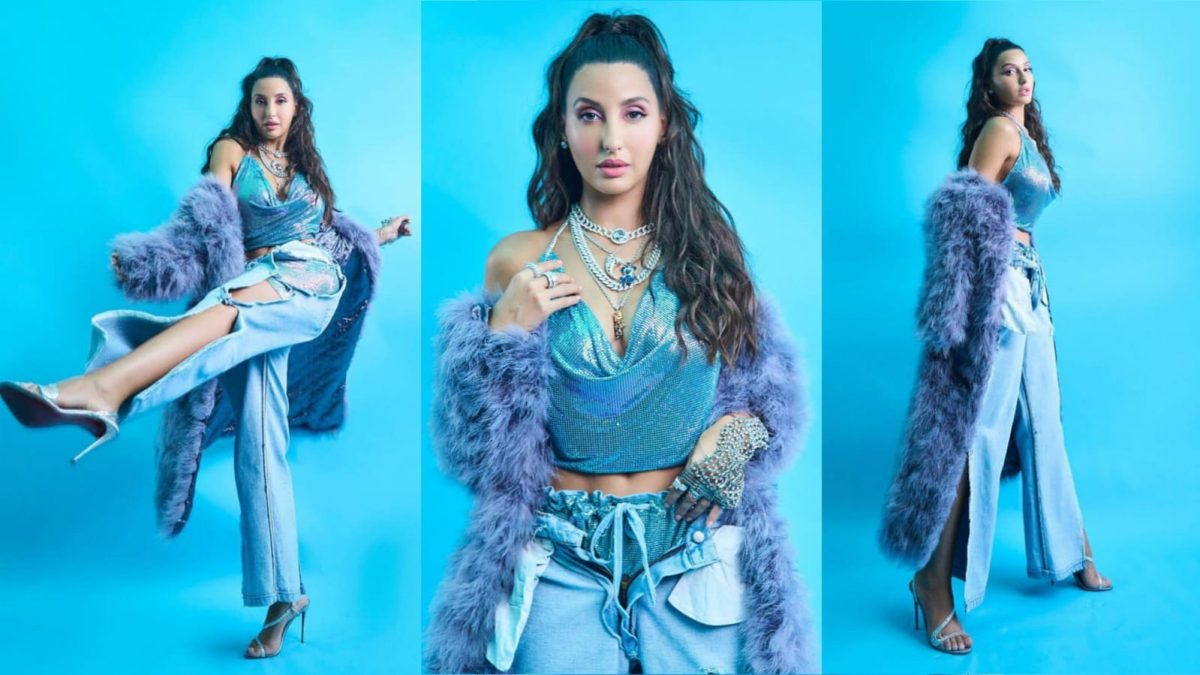 To complement her elegant top, Nora chose to pair it with fashionable inside-out denim jeans. These jeans have trendy slits on both sides, adding a modern touch to her outfit. The slits not only enhance the outfit's appeal but also give it a contemporary edge which makes it suitable for different occasions. Nora completed her look, styled by Nikita Karizma, with stylish light blue heels. She also accessorized with layered silver Cuban link necklaces, silver rings, a matching jeweled glove, and simple blue stud earrings from VRK by Khanna Jewellers.
Nora Fatehi 's Work Front
Nora Fatehi has upcoming projects lined up, including the film '100%' directed by Sajid Khan. Additionally, she will be playing the main character in the movies 'Matka' and 'Madgaon Express'.