'Show us your name in Urban Dictionary' is the new trend on Instagram; Know more
A recent viral trend on Instagram has been attracting everybody's attention which goes by the name 'Show us your name in Urban Dictionary.'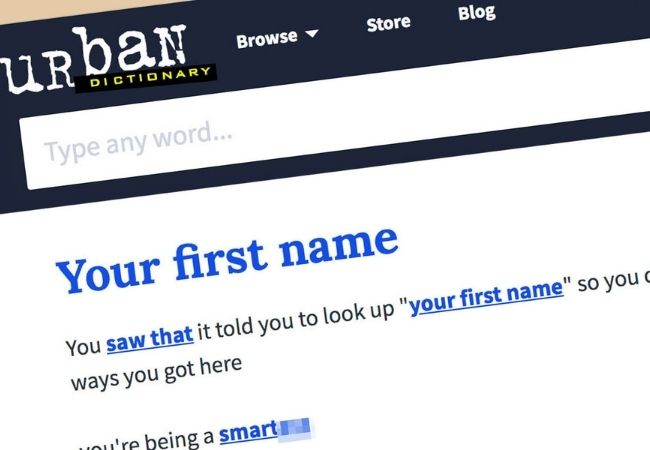 New Delhi: If you are an avid Instagram user, you must have seen the new trend, 'Show us your name in Urban Dictionary.' Social media users are effectively searching their names on Urban Dictionary and are posting the result on their Instagram stories.
For the unversed ones, Urban Dictionary is an online dictionary founded in 1999 by Aaron Peckham. Originally the dictionary explained slang words and phrases only. However, through its long journey of 22 years, the dictionary provides the meaning of everything including video games to politics and also human names.
In recent two to three days, people have been taking to Instagram to show the meaning of their names they searched on the Urban Dictionary. Sometimes it becomes flattering while sometimes disappointing result pops up.
Here's how to take part in the viral trend:
Search your name on Urban Dictionary available in Google.
Click on the result that appears on the dictionary page.
Take a screenshot and save it to your gallery.
On Instagram, search the user named @techmuster_
Click on their first story highlight bubble and find the one that says, 'show us your name in Urban Dictionary.'
Tap 'Add Yours' and the sticker will be copied on your story. Now upload the screenshot and post it on the Instagram story.
Over few days people have taken to Twitter to show the result of Urban Dictionary that has been trending on Instagram:
show ur name in urban dictionary

here's mine : https://t.co/djNJjmUvb0 pic.twitter.com/pZcHGqvNca

— dai (@daisybingung) November 21, 2021
It's true. #urbandictionary pic.twitter.com/7oQerDGxS5

— Jordan Holberg (@eviljordan) November 23, 2021
the urban dictionary definitions of my name are too good not to share pic.twitter.com/8BN9vWKOc7

— idfk ok (@urmomsahoebro) November 21, 2021
Go to Urban Dictionary and see what it says about your name pic.twitter.com/WDMg9lVj7t

— Amateur Watcher ⚒️ (@OhioDavee) November 22, 2021
Some people on the other hand are really finding the trend annoying. One of the users stated, "I promise you nobody cares about your Urban Dictionary name definition," while another one wrote, "Idgaf about your damn name on Urban Dictionary." Here are some other reactions:
Pls stop posting your name from urban dictionary lmfaooo

— nickynicky (@_niickz) November 23, 2021
Honestly nobody's gonna sit there and read what Urban Dictionary says about your name

— Rebecca🤍 (@becca_frxncesca) November 22, 2021
Idgaf about your damn name on urban dictionary

— marciaStephanie (@papi_x0) November 23, 2021
I promise you nobody cares about your Urban Dictionary name definition.

— brandon C (@b_cadena23) November 22, 2021