Asian Games 2023: India's medal tally till Day 10, check Full list of winners here
Parul Chaudhary became the first Indian women to win Asian Games gold medal in 5000m ralay race.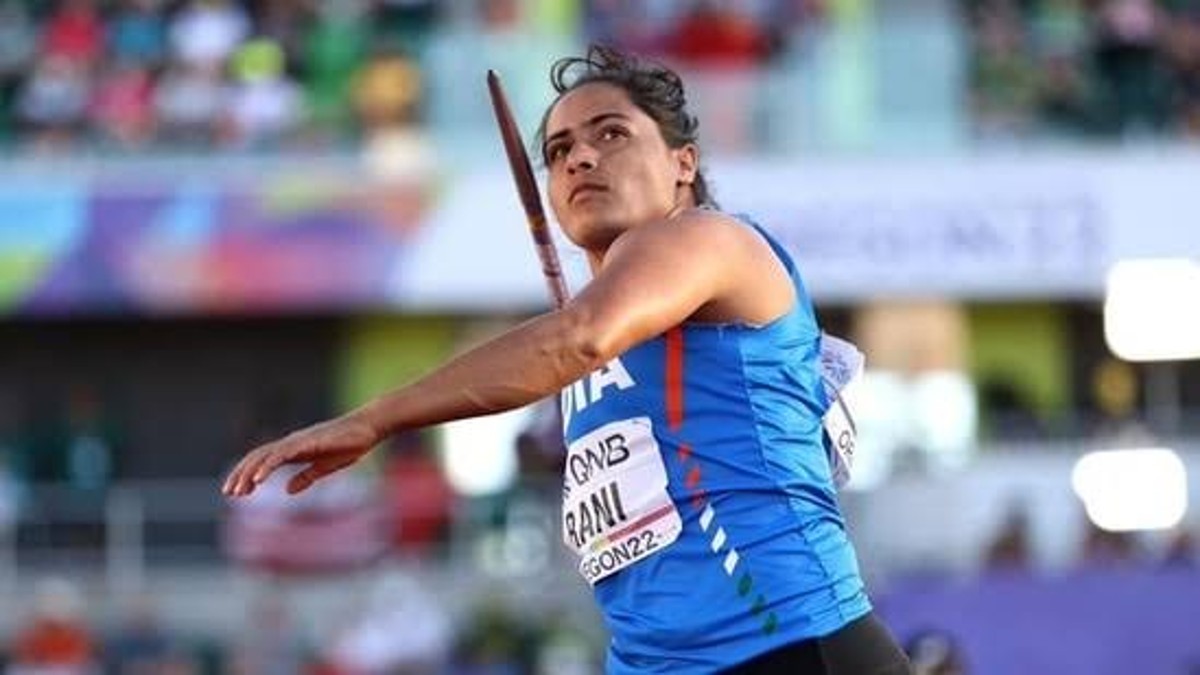 New Delhi: With only five more days to go, the Indian contingent is going all in to complete their target of a hundred medals in the 19th edition of Asia's biggest sporting festival.
India continued their dominant run on day 10 of the 2023 Asian Games with a pleasant surprise from their canoeing contingent when the men's team of Arjun Singh and Sunil Singh Salam clinched the bronze medal in the men's canoe double 1000m event.
Indian boxer Preeti Pawar won the second bronze after losing out in the semifinals in the women's 54 Kg division.
Athletics was once again the best category of the day, where India won 6 medals, including two golds from Parul Chaudhary and Annu Rani, in women's 5000m relay and women's javelin throw, respectively.
Indian contingent made sure that they will cross their best-ever medal numbers record at the Asian Games of 70 medals by confirming 3 more medals from archery and three more medals from squash, which includes a minimum of one gold and two silver.
Check out India's full medal tally, by the end of day 10:
| | | | | |
| --- | --- | --- | --- | --- |
| No | Name | Sport | Event | Medal |
| 1 | Team India | Shooting | Women's 10m air rifle team | Silver |
| 2 | Team India | Rowing | Men's lightweight double sculls | Silver |
| 3 | Team India | Rowing | Men's pair | Bronze |
| 4 | Team India | Rowing | Men's eight | Silver |
| 5 | Ramita Jindal | Shooting | Women's 10m air rifle | Bronze |
| 6 | Team India | Shooting | Men's 10m air rifle team | Gold |
| 7 | Team India | Rowing | Men's four | Bronze |
| 8 | Team India | Rowing | Men's quadruple | Bronze |
| 9 | Aishwary Pratap Singh Tomar | Shooting | Men's 10m air rifle | Bronze |
| 10 | Team India | Shooting | Men's 25m rapid file pistol team | Bronze |
| 11 | Team India | Cricket | Women's T20 cricket | Gold |
| 12 | Neha Thakur | Sailing | Girl's Dinghy – ILCA4 | Silver |
| 13 | Eabad Ali | Sailing | Men's Windsurfer – RS:X | Bronze |
| 14 | Team India | Equestrian | Dressage Team | Gold |
| 15 | Team India | Shooting | Women's 50m rifle 3 positions team | Silver |
| 16 | Team India | Shooting | Women's 25m pistol team | Gold |
| 17 | Sift Kaur Samra | Shooting | Women's 50m rifle 3 positions | Gold |
| 18 | Ashi Chouksey | Shooting | Women's 50m rifle 3 positions | Bronze |
| 19 | Team India | Shooting | Men's skeet team | Bronze |
| 20 | Vishnu Saravanan | Sailing | Men's dinghy ICLA7 | Bronze |
| 21 | Esha Singh | Shooting | Women's 25m pistol | Silver |
| 22 | Anantjeet Singh Naruka | Shooting | Men's skeet individual | Silver |
| 23 | Roshibina Devi | Wushu | Women's 60 Kg | Silver |
| 24 | Team India | Shooting | Men's 10m air pistol team | Gold |
| 25 | Anush Agarwalla | Equestrian | Dressage individual | Bronze |
| 26 | Team India | Shooting | Men's 50m rifle 3 positions team | Gold |
| 27 | Team India | Shooting | Women's 10m air pistol team | Silver |
| 28 | Team India | Tennis | Men's doubles | Silver |
| 29 | Palak | Shooting | Women's 10m air pistol individual | Gold |
| 30 | Esha Singh | Shooting | Women's 10m air pistol individual | Silver |
| 31 | Team India | Squash | Women's team | Bronze |
| 32 | Aishwary Pratap Singh Tomar | Shooting | Men's 50m rifle 3 positions individual | Silver |
| 33 | Kiran Baliyan | Athletics | Women's shot put | Bronze |
| 34 | Team India | Shooting | 10m air pistol mixed team event | Silver |
| 35 | Team India | Tennis | Mixed doubles | Gold |
| 36 | Team India | Squash | Men's team | Gold |
| 37 | Karthik Kumar | Athletics | Men's 10000m | Silver |
| 38 | Gulveer Singh | Athletics | Men's 10000m | Bronze |
| 39 | Aditi Ashok | Golf | Women's individual | Silver |
| 40 | Team India | Shooting | Women's trap team | Silver |
| 41` | Team India | Shooting | Men's trap team | Gold |
| 42 | Kynan Darius Chenai | Shooting | Men's trap individual | Bronze |
| 43 | Nikhat Zareen | Boxing | Women's 50 Kg | Bronze |
| 44 | Avinash sable | Athletics | Men's 3000m steeplechase | Gold |
| 45 | Tajinderpal Singh Toor | Athletics | Men's shot put | Gold |
| 46 | Harmilan Bains | Athletics | Women's 1500m | Silver |
| 47 | Ajay Kumar Saroj | Athletics | Men's 1500m | Silver |
| 48 | Jinsen Jhonson | Athletics | Men's 1500m | Bronze |
| 49 | Nandani  Agasara | Athletics | Women's 800m heptathlon | Bronze |
| 50 | Murali Shreeshanker | Athletics | Men's long jump | Silver |
| 51 | Seema Punia | Athletics | Women's discus throw | Bronze |
| 52 | Team India | Badminton | Men's team | Silver |
| 53 | Jyothi Yarraji | Athletics | Women's 100m hurdle race | Silver |
| 54 | Team India | Roller skating | Women's speed skating 3000m relay team | Bronze |
| 55 | Team India | Roller skating | Men's speed skating 3000m relay team | Bronze |
| 56 | Team India | Table tennis | Women's doubles | Bronze |
| 57 | Parul Chaudhry | Athletics | Women's 3000m steeplechase | Silver |
| 58 | Priti | Athletics | Women's 3000m steeplechase | Bronze |
| 59 | Ancy Sojan | Athletics | Women's long jump | Silver |
| 60 | Team India | Athletics | 100X4 mixed team relay | Silver |
| 61 | Team India | Canoeing | Men's canoe double 1000m | Bronze |
| 62 | Preeti Pawar | Boxing | Women's 54 Kg | Bronze |
| 63 | Vithya Ramraj | Athletics | Women's 400m hurdles | Bronze |
| 64 | Parul Chaudhary | Athletics | Women's 5000m | Gold |
| 65 | Md. Afsal | Athletics | Men's 800m | Silver |
| 66 | Pravin Chitravel | Athletics | Men's triple jump | Bronze |
| 67 | Tejaswin Shankar | Athletics | Men's decathlon | Silver |
| 68 | Annu Rani | Athletics | Women's Javelin throw | Gold |
| 69 | Narender | Boxing | Men's 92 Kg | Bronze |