Asian Games 2023, Table Tennis: India enjoys a flawless day as both men's and women's team wins
Indian men's team wins both their preliminary matches in 'Group F.'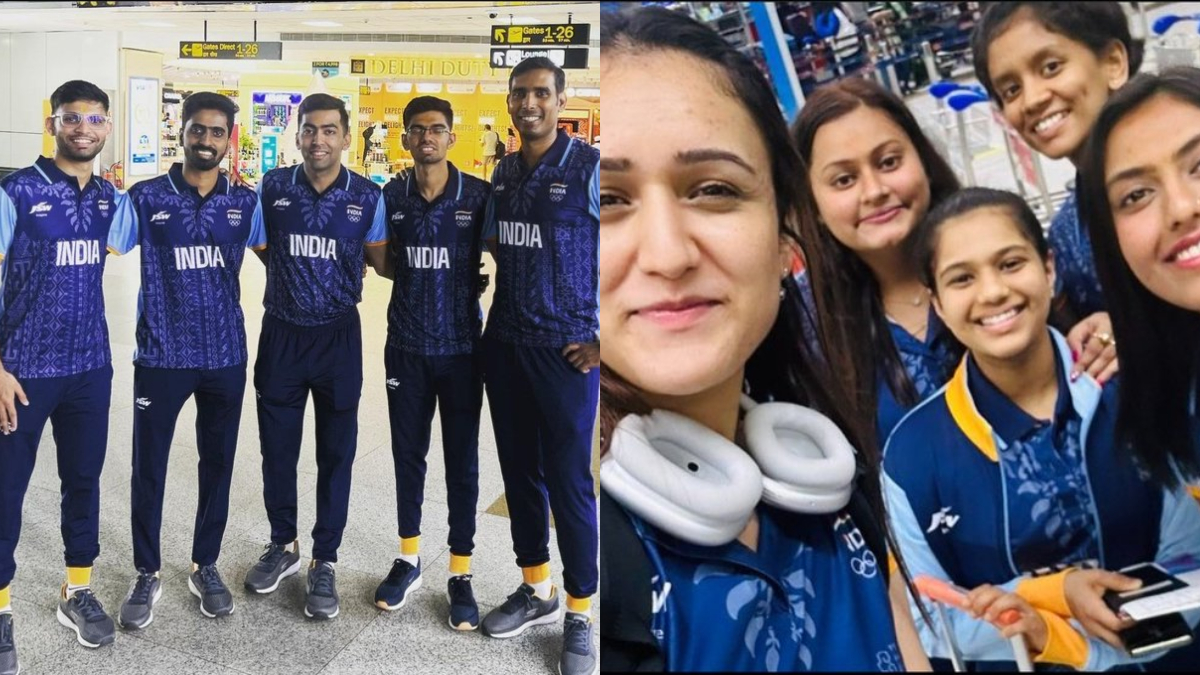 New Delhi: The Indian table tennis team enjoys an unbeaten run on their first day of the Asian Games 2023, campaign.
Indian men's team started the Indian campaign with an easy 3-0 win over Yemen, as India's G Sathiyan, Sharath Kamal and Harmeet Desai all won their matches to give India a dream start in the tournament.
G Sathiyan was the first one to step up, as he defeated Yemen's Omar Ali, in straight sets of 11-3, 11-2 and 11-6, giving India a 1-0 lead in the match.
Sharath Kamal, then defeated Esbrahim Abdulhakim, by 11-3, 11-4 and 11-6, to give India a 2-0 lead.
Hermeet Desai, put the final nail in Yemen's coffin after defeating Ahmed Ali by 11-1, 11-1 and 11-7, registering India's 3-0 victory in the first game.
The men's Indian table tennis team gets things rolling on a perfect note ✨

#AsianGames2023 #AsianGames pic.twitter.com/savIBF5roD

— BlueGreen Planet (@BluesWaltair) September 22, 2023
Indian women's team, however, didn't have as easy luck as the men's team in their first match as they had to give everything they had to edge out the Singapore women's team by 3-2.
India's Ayhika started India's match with a loss against Singapore's Zeng by 11-7, 2-11, 7-11 and 10-12.
Manika Batra helped India make a comeback by defeating Zhou with 11-9, 9-11, 11-7 and 11-3, to put India even the match.
Sreeja Akula then defeated Xin Ru by 12-14, 11-9, 8-11 and 11-7, to give India a 2-1 lead in the match.
Zeng then defeated Manika by 11-3, 3-11, 12-10, 10-12 and 12-10 to put Singapore back in the match.
Ayhika then made amends for her first loss by defeating Zhou by 11-7,11-8, 9-11 and 11-5, to give India a win by 3-2 in the match.
Yours truly chatting with the victorious Indian Women's Table Tennis Team after they defeated Singapore in the Preliminary Round . #AsianGames2023 #TableTennis pic.twitter.com/C9OW8Qb55d

— Trisha Ghosal (@TrishaGhosal) September 22, 2023
India's last match of the day was India's men's team taking on Singapore in their second Group F match.
India started the match on high as Sathiyan defeated Yong by 5-11, 12-10, 11-6 and 11-9, to give India a 1-0 lead.
Harmeet Desai then defeated Yew En Koen to give India a 2-0 lead by 12-10, 11-8, 6-11, 6-11 and 11-5.
Indian men's team faced their first setback after Clarence Chew defeated Sharath Kamal by 13-11, 11-8, 10-12 and 11-5, to give Singapore a fighting chance.
However, Sathiyan finally gave the finishing touch of the match by defeating Pang by 11-7, 10-12, 11-9 and 11-6 to give the men's team their second win of the day by 3-1.
India Men's Table Tennis Team Wins Against Singapore 3-1 🇮🇳

Follow us for more updates! ❤️#IndiaAtAsianGames #IndiaAtAG #BharatAtAG22 #AsianGames #AsianGames2023 pic.twitter.com/q53cssgD34

— India at Asian Games 2023 🇮🇳 (@indiaasiangames) September 22, 2023
Indian teams will now be playing the next round of matches on Saturday, September 23.