Candidates Tournament 2022: Nepo, Fabi unstoppable, strike again in round 7
Teimour Radjabov and Alireza Firouzja seem to struggle as they sit at the bottom of the table.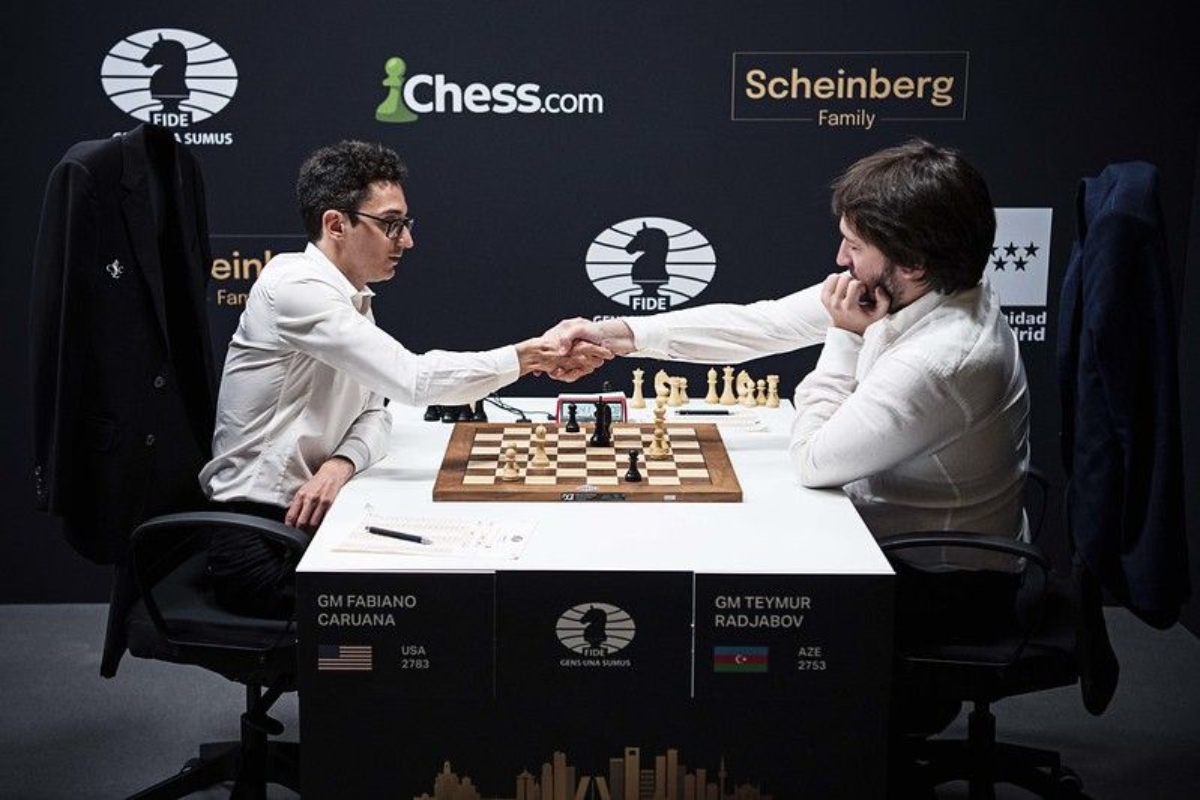 New Delhi: The Candidates tournament has reached halfway and Nepomniachtchi is still leading with a half-point margin. Round 7 saw two amazing victories by Ian Nepomniachtchi and Fabiano Caruana.
Teimour Radjabov and Alireza Firouzja seem to struggle as they sit at the bottom of the table. They both have now lost two games each, if such a pattern continues, they will soon be out of the race to become the World Championship Challenger.
Richard Rapport Vs Ian Nepomniachtchi
It was one of the most exciting games played at the Candidates this year. They played the Petroff defence and Rapport played 9.Qb3 which is quite a rare move. Nepomniachtchi, on the next move, offered his b7 pawn which would help Rapport attack his rook. Nepomniachtchi gave up an exchange and played 14.Bh3 and by this he seemed to go for a draw. Rapport had different plans as he declined the threefold repetition. This decision led to a game where Rapport had two rooks against Nepomniachtchi's queen, and both the sides had a knight and a bishop each.
Nepo had a great position and he went for the kill using the h-pawn and all other pieces in coordination. After scoring the win, he is still the sole leader of the tournament.
Anish Giri again shared some humourous tweets about the game. He compared Rapports's defence to a famous scene from Spider-Man.
Richie… pic.twitter.com/RiyRn1eeGt

— Anish Giri (@anishgiri) June 25, 2022
Jan-Krystof Duda Vs Hikaru Nakamura
There was a predictable choice of opening on the board, the Nimzo-Indian defence. It was proving to be an equal-looking game between the two, however, Nakamura played 20.Bc6 to place his light square bishop passively. On move 23, Duda went b4 and freed Hikaru's bishop.
On move 40, both the players agreed to draw and went back with half-point each.
Fabiano Caruana Vs Teimour Radjabov
Radjabov chose a weird opening, he went for the O'Kelly Sicilian which arises after 1.e4 c5 2.Nf3 a6. Radja gave up a pawn on move 6 but as he was blitzing the opening, he seemed to be prepared. When everyone anticipated a short castle from black, Radjabov castled the queen's side. The long castle proved to be a mistake and gave a winning advantage to Caruana.
In the middle of the game, it seemed like they will go for an opposite-coloured bishop endgame and we will witness a draw, but they had other ideas. Fabiano marched his king to capture the g7 pawn! Soon it became a race to queen the pawn and both the players had a queen again, though Fabiano had a better position clearly. As they exchanged the queens for the second time, it again became a queening race with a minor piece on each side. Radjabov resigned on move 56 and he still has not scored a win since 2019.
Ding Liren Vs Alireza Firouzja
Ding went for one of his favourites, the English opening. The game between the top two seeded players of the tournament was pretty equal throughout. The game lasted for 54 moves and ended in a draw. It is proving to be a worse tournament for Firouzja than anyone anticipated.
Standings after round 7
Ian Nepomniachtchi and Caruana are clear favourites to win the tournament. While they both are scoring a win after win, five of the players have still not scored one.