Chess Olympiad 2022 Round 2: Indian teams manage to win all 6 matches, India C faces trouble in open section
India B was the team that continued the campaign with another whitewash, while Koneru Humpy, Raunak Sadhwani and Surya Shekhar Ganguly had to overcome adverse positions.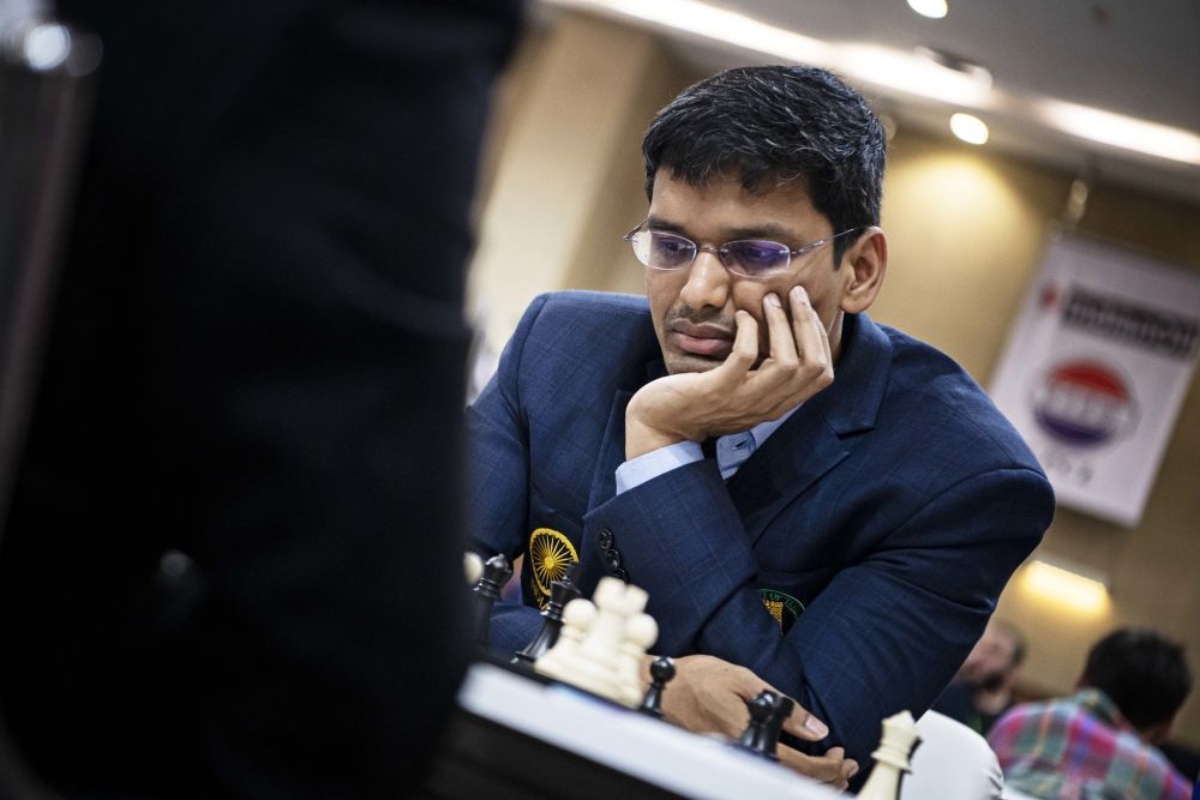 New Delhi: After a clean sweep on all boards in round 1, round 2 was slightly difficult for the Indian players. However, all six Indian teams managed to defeat their opponents. India B was the team that continued the campaign with another whitewash, while Koneru Humpy, Raunak Sadhwani and Surya Shekhar Ganguly had to overcome adverse positions.
In the open section, India A played against Moldova and Harikrishna playing at the top board showed why is he one of the best in the world when it comes to endgames. SL Narayanan had a comfortable victory while Sasikiran won in the endgame. Arjun Erigaisi was in a slightly worse position but managed a draw against IM Andrei Macovei. For India B, Gukesh, Praggnanandhaa and Adhiban scored easy victories while Raunak struggled. Eventually, he managed to convert his game as well and India B won 4-0 against Estonia. India C was in trouble as Ganguly was in a lost position, while GM Sethuraman and GM Abhijeet Gupta also had worse positions. All three games ended in a draw and it was Murali Karthikeyan who won his game and provided a match victory with a score of 3.5-2.5.
In the women's section for India A, Humpy was in a worse position but managed a draw. While Vaishali, who was better throughout the game, gave up her advantage in the rook endgame. her opponent Maria Jose's inaccuracies helped her seal the victory. As Tania Sachdev and Bhakti Kulkarni also scored victories, India A won against Argentina with a score of 3.5-0.5. India B won 3.5-0.5 against Latvia as Marry Ann Gomes scored a dominating victory and Padmini Rout drew her game. India C playing against Hong Kong managed a 3-1 victory Eesha Karavade and Nandhidhaa P V scored a win each.
Gilberto Hernandez Guerrero (2560) vs Surya Shekhar Ganguly (2608)
Surya Ganguly and Gilberto played a complex game, which was almost equal throughout. As they entered a minor piece endgame, Gilberto playing with the white pieces had a decisive advantage. He played well and exchanged the pawns at the right time. But on move 55, he played Ke6, which gave Surya's king a chance to enter the position and equalise. In the end, they agreed to a draw on move 61.
Koneru Humpy (2586) vs Zuriel Marisa (2174)
Humpy was not in the best position as one would expect her to be. Marisa played well but the Indian GM managed to draw the game in the end. On move 16, an interesting continuation was pointed out by Shahid Ahmed for Chessbase India. If black sacrifices its knight and plays 16…Nxd5, it works because 17.cxd5 c4 18.Bxc4 b3 19.Bxb3 Be2 20.Rf2 Qb6. Though, not a decisive advantage but black gets good control. Marisa missed the move and went Qb6 with a similar idea but Humpy played well there.
Nellija Maklakova (1819) vs Marry Ann Gomes (2324)
Gomes played a brilliant game against Maklakova as her double fianchetto came in handy. On move 22, white was forced to give up an exchange in order to remove a strong knight from an outpost on d3 square. She managed to exchange the dark square bishops just at the right moment and her rook dominated white's light square bishop to seal the game.
Special Moments
World number 1 Magnus Carlsen played a classical game after nine years in Chennai, the city where he became the world champion in 2013. He defeated Uruguay's GM Georg Meier. American grandmaster Fabiano Caruana celebrated his 30th birthday in India. He was seen posing for pictures with his fans and he also drew his game against Paraguay number 2 Axel Bachmann.