FIFA World Cup 2022: Luis Saurez left sobbing after Uruguay's elimination from tournament
While fans were upset about the loss, it was 35-year-old Saurez who felt it the most as this was most probably his last chance to lift the trophy.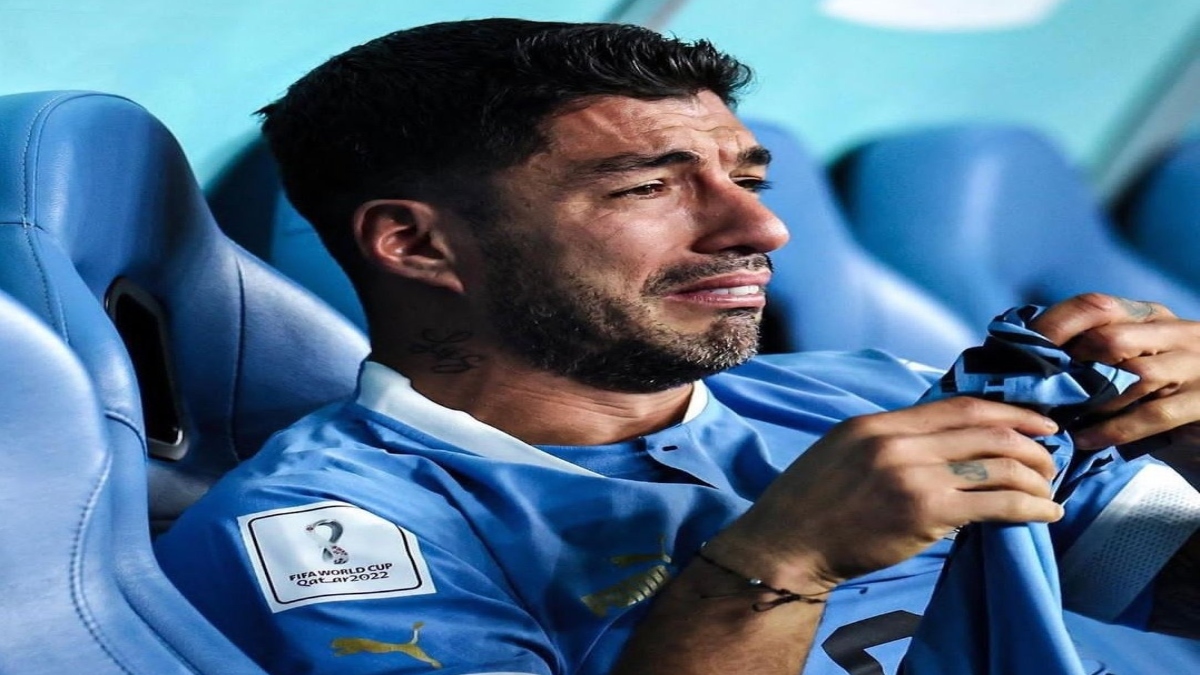 New Delhi: South Korea stunned Portugal in the group stage and qualified for the round of 16, while Uruguay lost their second spot on the table to be eliminated from the Qatar World Cup. Uruguay's elimination left their star player Luis Saurez in tears. After South Korea scored their second goal and took away the game, the camera panned on to Saurez who was seen sobbing.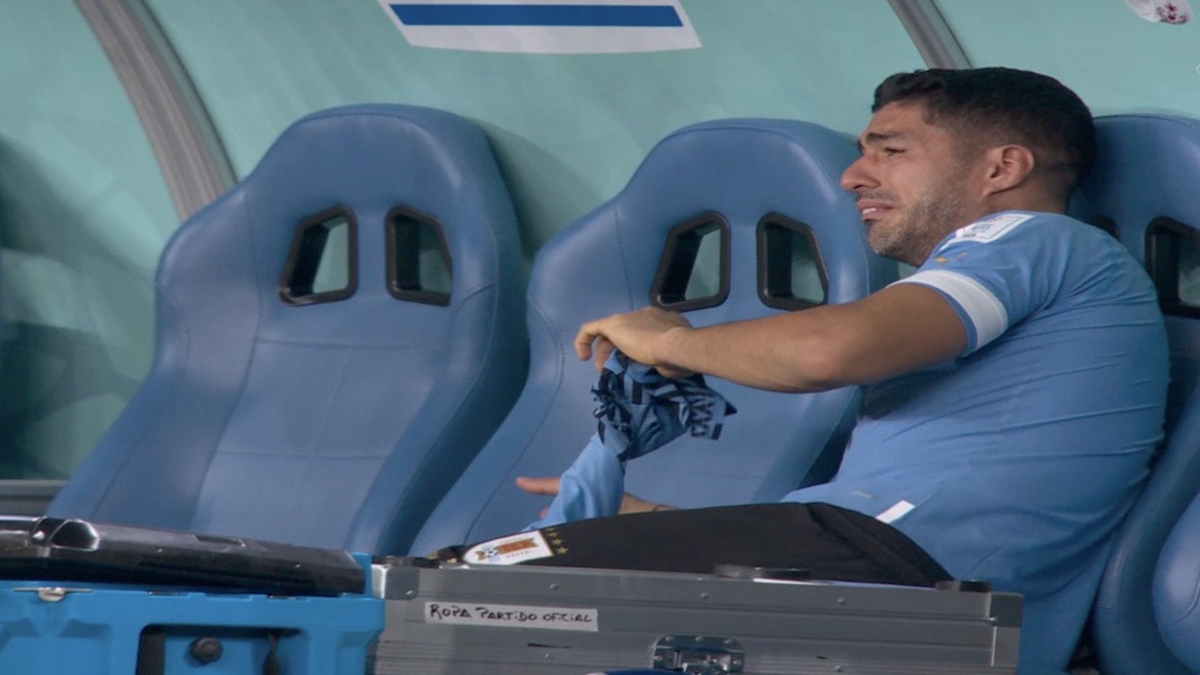 Uruguay beat Ghana 2-0 where Saurez also contributed with assists, however, it was for the first time in four editions of the World Cup that Uruguay did not qualify for the knockouts. South Korea took away the game from Portugal in the final minutes and booked their place in the knockouts ahead of Uruguay.
While fans were upset about the loss, it was 35-year-old Saurez who felt it the most as this was most probably his last chance to lift the trophy. He has not had really good World Cup outings as he has always landed into some controversy. In 2010, he used his hands to save a goal while in 2014 he bit Italian player Chiellini's shoulder during a game. He also shared a tweet saying 'goodbye' to the tournament.
Despedirte así de un Mundial duele mucho, pero tenemos la tranquilidad de que DEJAMOS TODO por nuestro país 🇺🇾

Orgulloso de ser URUGUAYO aunque NO NOS RESPETEN 😒

Gracias a cada uno de los uruguayos que nos apoyaron en cada parte del mundo! pic.twitter.com/RKHS7kaTiN

— Luis Suárez (@LuisSuarez9) December 2, 2022
While fans felt sympathy for Saurez, there were some others who shared the handball clip from the game against Ghana in 2010.
Es imposible que las lágrimas de un crack como Luis Suárez no te lleguen hasta lo más profundo del corazón 💔🥲 pic.twitter.com/VMkYVlW0Ve

— Pablo Giralt (@giraltpablo) December 2, 2022
You're a sick man if you enjoyed Luis Suarez going out with tears pic.twitter.com/qlSpiqExq0

— CR7 Rap Rhymes (@cr7raprhymes) December 2, 2022
Nah, man. I can't watch Luis Suárez like this.

This HURTS 💔 pic.twitter.com/HoI2megSs5

— Sara 🦋 (@SaraFCBi) December 2, 2022
SOS ETERNO🇺🇾💙 @LuisSuarez9 pic.twitter.com/OsjpmnbxrE

— Eon (@lucaasuyy04) December 3, 2022
If you wanted to know why Luis Suárez will always be the villain:

Luis Suárez's handball stopped Ghana from making history in 2010.

They were this close from becoming the first Africa nation to reach a World Cup semifinal.

— Ahmed Ali (@MrAhmednurAli) December 2, 2022
Ghana fans watching Luis Suarez cry on the bench pic.twitter.com/FgrLR204wt

— ODDSbible (@ODDSbible) December 2, 2022
In the game between Portugal and South Korea, after a great pass from Dalot, Ricardo Horta went on to score the first goal in the 5th minute. While Cristiano Ronaldo failed o clear a corner, it was the Korean defender Kim Young-gwon who equalised. A great assist from Son helped Hwang Hee-chan to score the winning goal in extra time. Now, Korea will face Brazil and Portugal will play against Switzerland in the knockouts.