Haryana: Neeraj Chopra, Manu Bhakar, and 50 other players awarded prestigious Bhim Awards
Governor Bandaru Dattatreya rewarded the players in an event held at Indradhanush Auditorium in Panchkula on June 23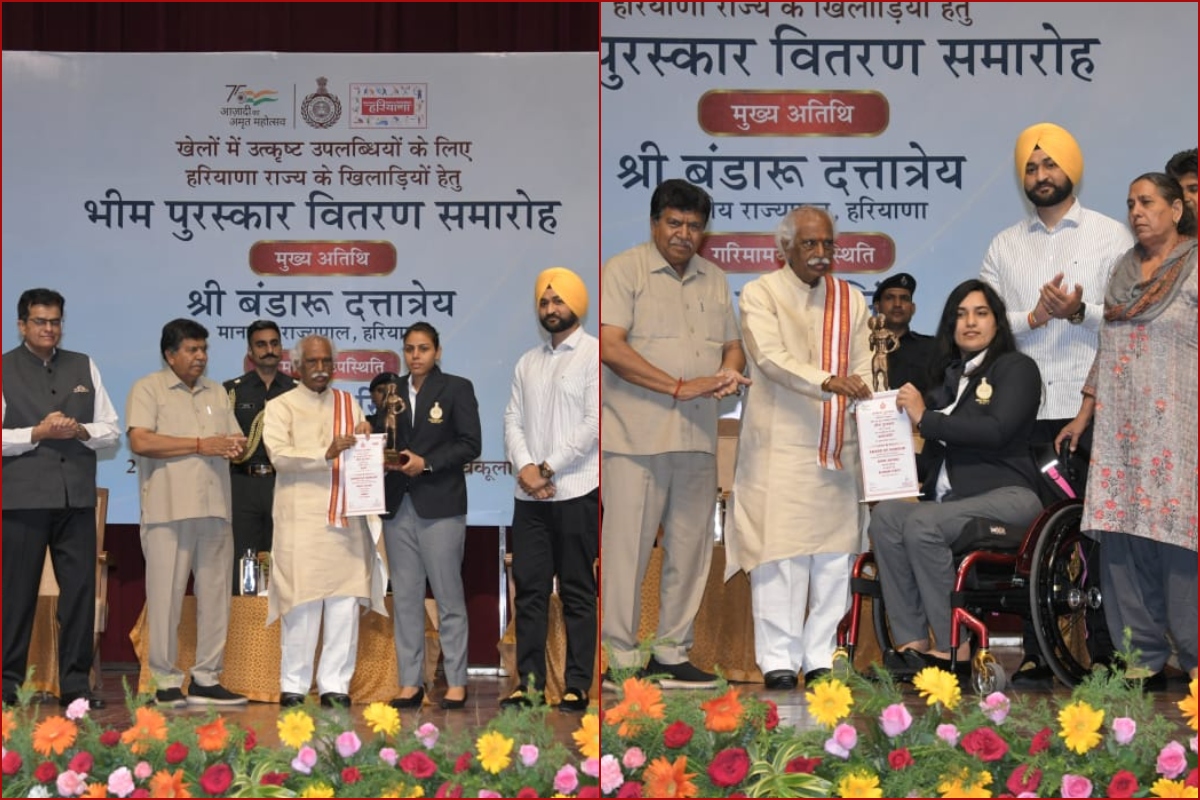 New Delhi: The Haryana government has awarded 52 players from the state including Tokyo Olympics gold medalists Neeraj Chopra and Virendra Singh with the prestigious Bhim Awards on Thursday.
Governor Bandaru Dattatreya rewarded the players in an event held at Indradhanush Auditorium in Panchkula on June 23.
The awards, which are provided by the Sports Department to 11 players in different categories every year, have been distributed after a delay of 4 years.
राज्यपाल श्री @Dattatreya ने #पंचकूला में आयोजित समारोह में 52 खिलाड़ियों को #भीमपुरस्कार प्रदान किए। उन्होंने कहा कि ये सभी खिलाड़ी हमारे देश का गौरव हैं और युवाओं के आदर्श हैं। प्रदेश का युवा इन खिलाड़ियों से प्रेरणा लेकर अंतर्राष्ट्रीय स्तर पर देश का नाम रोशन करेगा। pic.twitter.com/Ep1oLSdass

— DPR Haryana (@DiprHaryana) June 23, 2022
The department had received 13 applications in the year 2017-18, while 58 players had applied in 2018-19. In 2019-20, the department received 69 applications and a total of 71 applications in 2020-21.
Players have been selected from the applications received from 2017-18 till now.
Earlier, the Sports Department had released a preliminary list of 41 players in February this year, while 10 days were given to seek any objections. The final list was prepared after a revision.
The final list included names of wrestler Bajrang Punia, boxer Manoj Kumar and Virendra Singh aka Gunga Pahlwan, besides Neeraj Chopra, who won gold medal in javelin at the recently concluded Tokyo Olympics.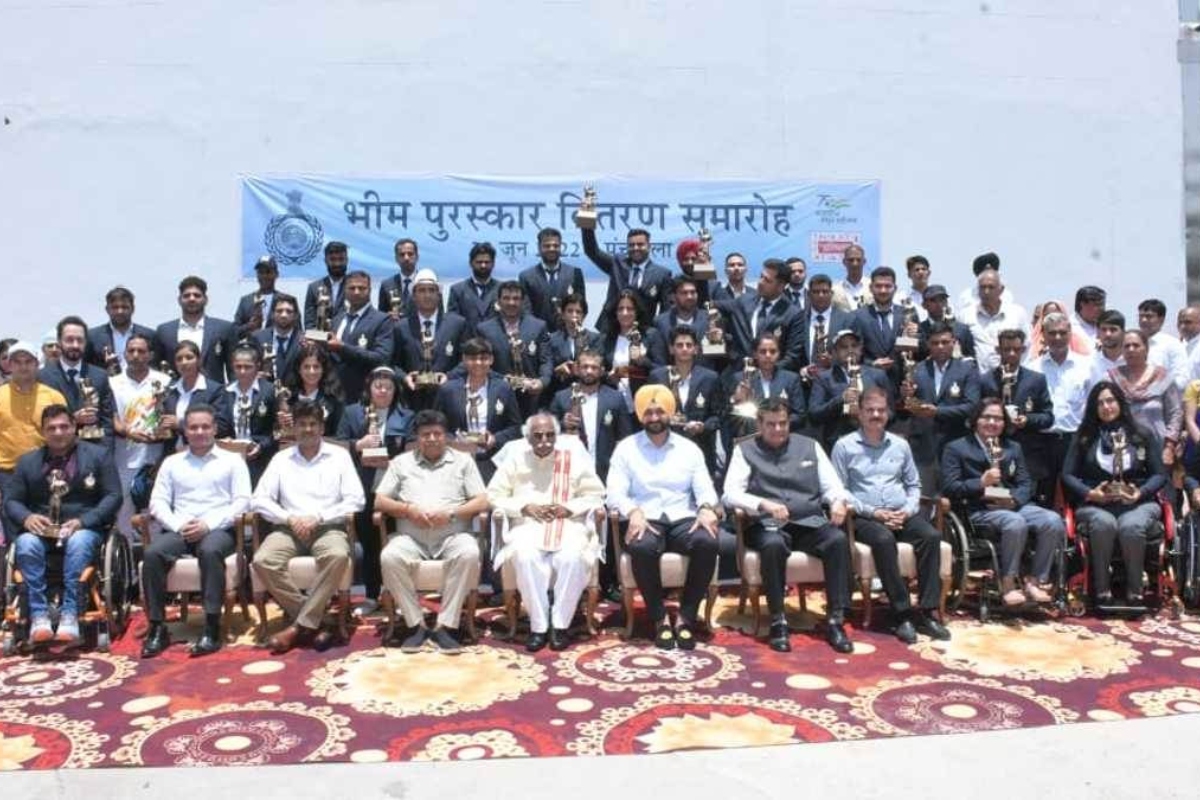 Wrestler Ravi Kumar, hockey players Surendra Kumar and Sumit, and para players Sumit Antil, Manish Narwal, Singhraj Adhana, Yogesh Kathuria, Harvinder Singh have also been selected for the award. Players have been selected on the basis of their performance.
The players who have received the Bhim Award are to be provided 5 lakh rupees along with the award by the Haryana government. Apart from this, an amount of five thousand rupees per month is also given to these players.