'Not Fit': Neeraj Chopra ruled out of upcoming CWG 2022 due to injury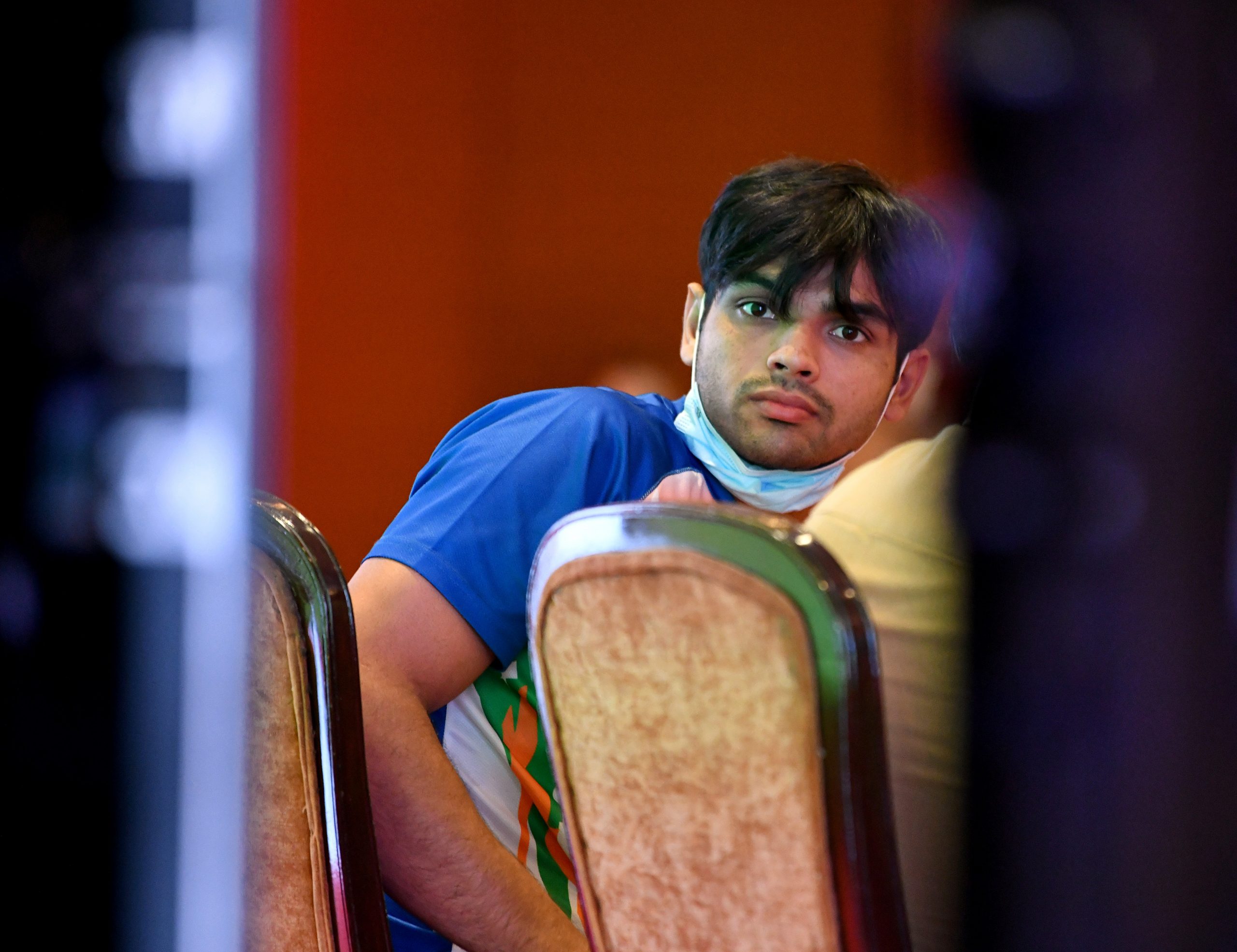 New Delhi: Rajeev Mehta, Secretary General, IOA on Tuesday said that  India's ace javelin thrower and Olympics Gold medal winner Neeraj Chopra will not be participating Commonwealth Games 2022 due to injury.
"He is not fit as he got injured in the finals of World Athletic Championship. He informed us about this," said Rajeev Mehta, Secretary General, IOA.
This year, the Commonwealth Games 2022 is being held in Birmingham.
The news about his injury comes days ahead of the CWG 2022.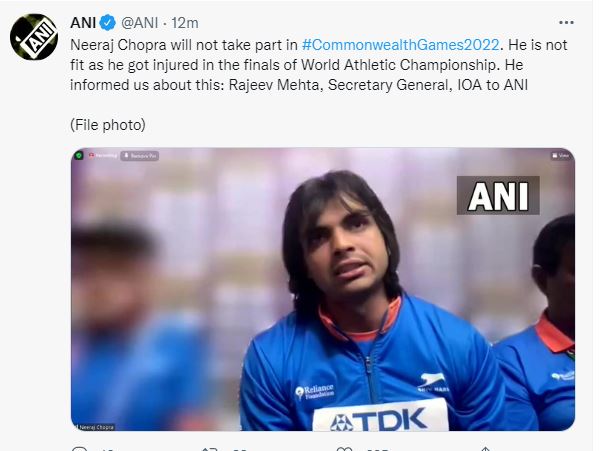 Earlier, Neeraj won a silver medal in the men's Javelin throw event of the World Athletics Championship 2022 at Oregon.
As the commentator predicted, "he wants one & done" #NeerajChopra does it pretty quickly & with ease before admin's laptop could wake up 🤣

With 88.39m, Olympic Champion from 🇮🇳 #India enters his first #WorldAthleticsChamps final in some style 🫡 at #Oregon2022 pic.twitter.com/y4Ez0Mllw6

— Athletics Federation of India (@afiindia) July 22, 2022
It was during his fourth attempt, when Neeraj managed to record a throw of 88.13m, with this he become the only second Indian athlete to win a medal at World Athletics Championships.
This is a developing story.