Top 5 team sports to watch out in 2021
Sports create an environment where athletes learn to conquer their natural "fight or flight" instinct to make consistent and difficult decisions under high pressure situations.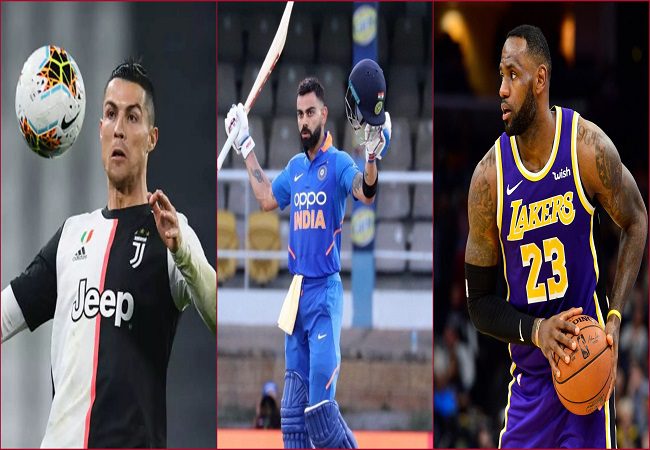 New Delhi: A team sport includes any sport where individuals are organized into opposing teams which compete to win. Team members act together towards a shared objective. This can be done in a number of ways such as outscoring the opposing team. Team members set goals, make decisions, communicate, manage conflict, and solve problems in a supportive, trusting atmosphere in order to accomplish their objectives. Examples are basketball, volleyball, rugby, water polo, handball, lacrosse, cricket, baseball, and the various forms of association football and hockey.
Meanwhile, Team Sports are universal for its versatile benefits, Says Hirav Shah, Leading Sports Astrologer.
For example-  Playing a team sport helps in:
1.Making our bodies fitter and stronger.
2.Mental development.
3.Getting into a discipline.
4.Growing brotherhood and unity.
5. Promoting Nationality.
In this article, Sports Astrologer and Astro Sports Strategist Hirav Shah lists down the top 5 team sports to look out for, in 2021.
Soccer
Introduction:
Football, also called association football or soccer, is a game in which two teams of 11 players, using any part of their bodies except their hands and arms, try to maneuver the ball into the opposing team's goal. Only the goalkeeper is permitted to handle the ball and may do so only within the penalty area surrounding the goal. The team that scores more goals wins.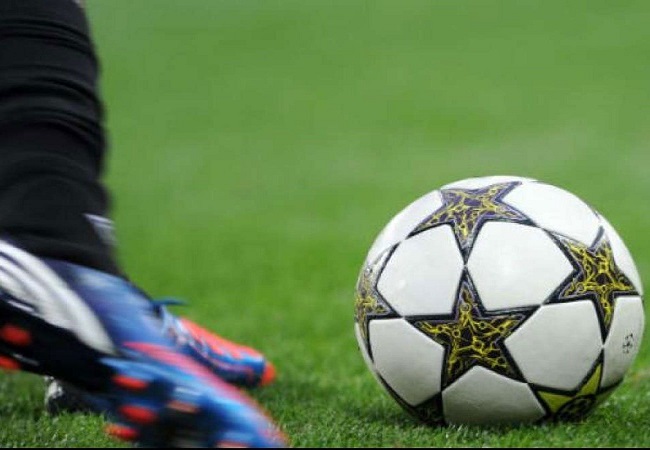 Football is the world's most popular ball game in numbers of participants and spectators. Simple in its principal rules and essential equipment, the sport can be played almost anywhere, from official football playing fields (pitches) to gymnasiums, streets, school playgrounds, parks, or beaches. Football's governing body, the Fédération Internationale de Football Association (FIFA), estimated that at the turn of the 21st century there were approximately 250 million football players and over 1.3 billion people "interested" in football.
Current Key Players :
The current key players of Soccer are :
Lionel Messi
Cristiano Ronaldo
Didier Drogba
Landon Donovan
Wayne Rooney
Neymar
Jürgen Klinsmann
Romário
Sepp Blatter
Samuel Eto'o
In Olympics 2021:
The association football tournament at the 2020 Summer Olympics is scheduled to be held from 21 July to 7 August 2021 in Japan.
In addition to the Olympic host city of Tokyo, matches will also be played in Kashima, Saitama, Sapporo, Sendai, and Yokohama.
Basketball
Introduction :
Basketball, colloquially referred to as hoops, is a team sport in which two teams, most commonly of five players each, opposing one another on a rectangular court, compete with the primary objective of shooting a basketball (approximately 9.4 inches (24 cm) in diameter) through the defender's hoop (a basket 18 inches (46 cm) in diameter mounted 10 feet (3.048 m) high to a backboard at each end of the court) while preventing the opposing team from shooting through their own hoop.
A field goal is worth two points, unless made from behind the three-point line, when it is worth three. After a foul, timed play stops and the player fouled or designated to shoot a technical foul is given one, two or three one-point free throws. The team with the most points at the end of the game wins, but if regulation play expires with the score tied, an additional period of play (overtime) is mandated.
The National Basketball Association (NBA) is the most significant professional basketball league in the world in terms of popularity, salaries, talent, and level of competition.Outside North America, the top clubs from national leagues qualify to continental championships such as the EuroLeague and the Basketball Champions League Americas. The FIBA Basketball World Cup and Men's Olympic Basketball Tournament are the major international events of the sport and attract top national teams from around the world
Current Key Players:
The current key players of Basketball are :
Bill Russell
LeBron James
Dennis Rodman
Doc Rivers
Steve Nash
Larry Brown
Chris Paul
Phil Jackson
Dwyane Wade
Giannis Antetokounmpo
In Olympics 2021:
Twenty-four top teams from across the globe, 12 men and 12 women, will go for gold at the Olympics, starting July 25 in Tokyo. The whole world is awaiting for these champions to play and perform in July.
Field Hockey
Introduction :
Field hockey, also called hockey, is an outdoor game played by two opposing teams of 11 players each who use sticks curved at the striking end to hit a small, hard ball into their opponent's goal. It is called field hockey to distinguish it from the similar game played on ice.
By 1928 hockey had become India's national game, and in the Olympic Games that year the Indian team, competing for the first time, won the gold medal without conceding a goal in five matches. It was the start of India's domination of the sport, an era that ended only with the emergence of Pakistan in the late 1940s.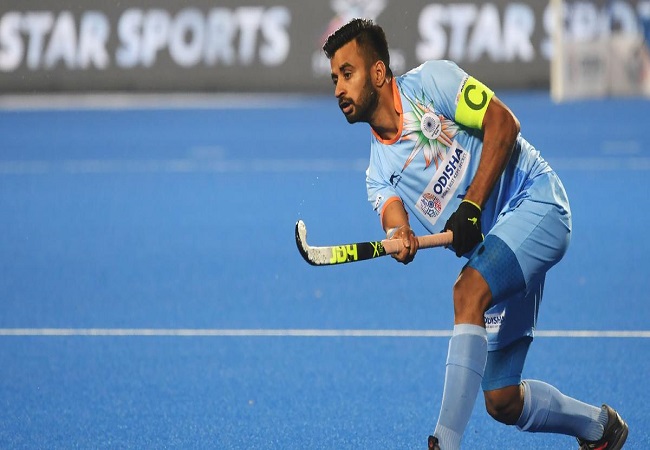 The call for more international matches led to the introduction in 1971 of the World Cup. Other major international tournaments include the Asian Cup, Asian Games, European Cup, and Pan-American Games. Men's field hockey was included in the Olympic Games in 1908 and 1920 and then permanently from 1928. Indoor hockey, played by teams of six players with six interchanging substitutes, has become popular in Europe.
Current Key Players:
The current key players of Field Hockey are
Lucas Vila
Eddie Ockenden
Aran Zalewski
Arthur Van Doren
Victor Wegnez
Manpreet Singh
Billy Bakker
Simon Gougnard
Barry Middleton
Jake Whetton
In Olympics 2021:
Postponement of the Olympics gave players an opportunity to improve and make the most out of the situation.Today, Teams are focused to give their 100 percent on the field once the event starts.
Field hockey at the 2021 Olympics in Tokyo will take place from 24 July to 6 August 2021 at the Oi Seaside Park. Twenty-four teams (twelve each for men and women) will compete in the tournament.
Baseball
Introduction:
Baseball, game played with a bat, a ball, and gloves between two teams of nine players each on a field with four white bases laid out in a diamond (i.e., a square oriented so that its diagonal line is vertical). Teams alternate positions as batters (offense) and fielders (defense), exchanging places when three members of the batting team are "put out." As batters, players try to hit the ball out of the reach of the fielding team and make a complete circuit around the bases for a "run." The team that scores the most runs in nine innings (times at bat) wins the game.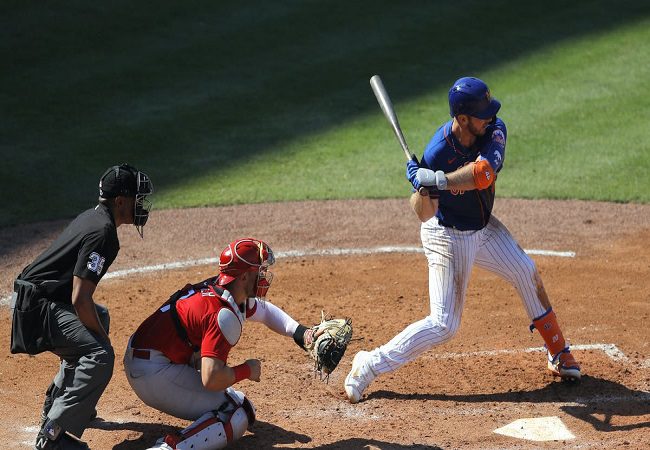 This game was brought by immigrants to North America, where the modern version developed. By the late 19th century, baseball was widely recognized as the national sport of the United States. Baseball is popular in North America and parts of Central and South America, the Caribbean, and East Asia, particularly in Japan, South Korea and Taiwan.
Current Key Players:
The current key players of Baseball are
Luis Arraez
Michael Chavis
Francisco Mejia
Franmil Reyes
Amed Rosario
Nick Senzel
Dom Smith
Will Smith
Aaron Civale
Zac Gallen
Brad Keller
In Olympics 2021:
Baseball will be featured at the 2021  Olympics, in Tokyo, for the first time since the 2008 Summer Olympics. Six national teams will compete in the tournament. Israel, Japan (host), Mexico, and South Korea have qualified so far. Baseball/softball is one of five sports that were added to the program of the 2020 Summer Olympics only; there is no guarantee it will return in 2024.
Cricket
Description:
Cricket has been an established team sport for hundreds of years and is one of the most popular sports in the world. It originated in England and is now very popular in countries such as India, Pakistan, Sri Lanka, Australia, the West Indies and South Africa.
The earliest reference to cricket is in South East England in the mid-16th century. It spread globally with the expansion of the British Empire, with the first international matches in the second half of the 19th century. The game's governing body is the International Cricket Council (ICC), which has over 100 members, twelve of which are full members who play Test matches. The game's rules, the Laws of Cricket, are maintained by Marylebone Cricket Club (MCC) in London.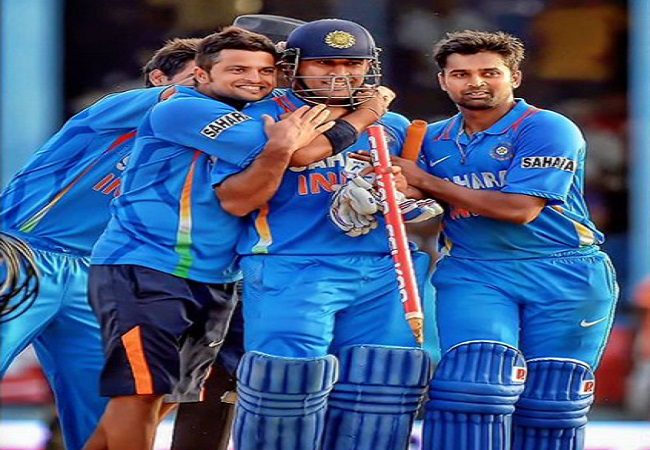 The sport is followed primarily in the Indian subcontinent, Australasia, the United Kingdom, southern Africa and the West Indies.Women's cricket, which is organised and played separately, has also achieved international standard. The most successful side playing international cricket is Australia, which has won seven One Day International trophies, including five World Cups, more than any other country and has been the top-rated Test side more than any other country.
Meanwhile, Cricket being such a Popular Team Sport, its benefits include:Endurance and stamina, Balance and coordination, Physical fitness, Improving hand-eye coordination,Team skills, Social skills such as cooperation,communication and learning how to cope with winning and losing and Social interaction – it's a great way to meet new people and make new friends.
Conclusion :
Through team sports, athletes develop the skills needed to make effective snap decisions. Whether it's a basketball player deciding to shoot or a soccer player realizing his best move is to pass to a teammate for the assist, athletes learn critical decision-making skills that will benefit them both during and after game time.
Any athlete who has played in a championship game knows the meaning of pressure. Sports create an environment where athletes learn to conquer their natural "fight or flight" instinct to make consistent and difficult decisions under high pressure situations. This ability to function under pressure translates to a person who is better at making deadlines and working in stressful situations in the future, Concludes Hirav Shah, India's Top Sports Astrologer & Adviser.