WATCH: Gautam Gambhir's fiery celebration after LSG's win over KKR goes viral
In a surprising reaction, Gambhir's furious celebration was followed by jokingly fighting his own team members and fellow players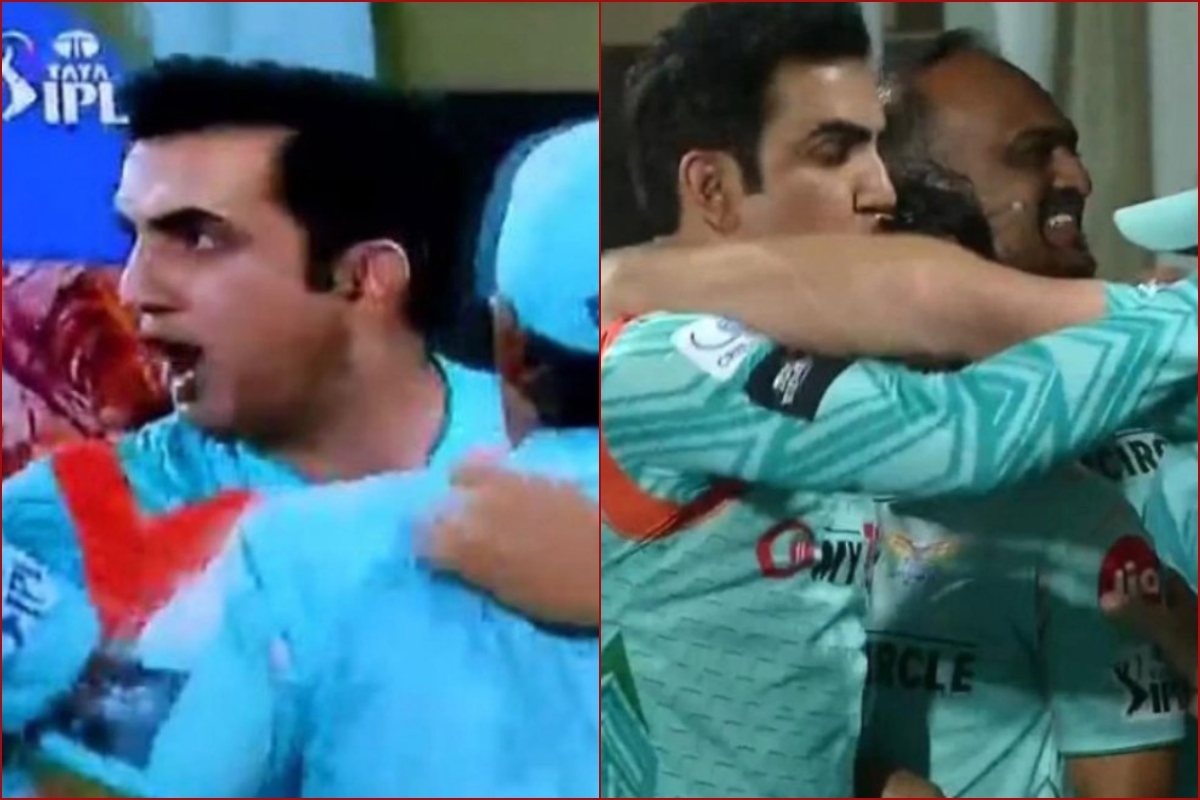 New Delhi: Lucknow Super Giants (LSG) has reached the playoffs after registering a landslide victory against Kolkata Knight Riders (KKR) at the DY Patil Stadium in Mumbai on Wednesday.
In a recent match played at the ongoing Indian Premier League (IPL) 2022 season, Lucknow defeated Kolkata by 2 runs in a last-ball thriller game.
The match went on till the last ball, wherein Kolkata needed three runs on the last ball of the match. Umesh Yadav was the new batsman at the crease, while the ball was in the hands of Marcus Stoinis.
Stoinis clean bowled Yadav helping LSG to win the match after thrilling suspense.
Right after qualifying for the playoffs, Lucknow squad's mentor Gautam Gambhir's happiness knew no bounds as he started with a fierce celebration in a never-seen-before avatar.
Former India batter, known for his quiet behavior, amazed his fans with his emotional side, as the moment was captured by the cameras post his team's exciting win.
In a surprising reaction, Gambhir's furious celebration was followed by jokingly fighting his own team members and fellow players, and then came a hugging session with everyone in the squad.
Watch:
— ChaiBiscuit (@Biscuit8Chai) May 18, 2022
The video clip of this on-field celebration went viral on various social media platforms, with witty comments flooding in by the cricket fans.
One user wrote, "Arrest this person, this cannot be Gambhir". Another user wrote, 'Gautam remained serious till the victory of Lucknow, after which he showed a fierce form.
Check top reactions here:
What a great match ❤️
Always loving your agression Mr.Gambhir😍 #gautamgambhir #KKRvsLSG pic.twitter.com/Tt4mWFedWj

— Gautian Harshit (@GautianHarshit) May 18, 2022
Gautam Gambhir is a man of emotions. He deserves massive credit in this Playoffs entry of Lucknow Supergiants. pic.twitter.com/P4NYJ85VA1

— Mufaddal Vohra (@mufaddal_vohra) May 18, 2022
Ayooo arrest this guy, he ain't Gambhir pic.twitter.com/AEpvMdnmfC

— Chalak Billu (@chalakbillllu) May 18, 2022