WATCH: Virat Kohli turns Kishore Kumar's bungalow into lavish restaurant, gives fans a tour
Kohli recently rented a portion of late actor Kishore Kumar's 'Gouri Kunj' bungalow in Juhu, which has now been converted into a swanky cafe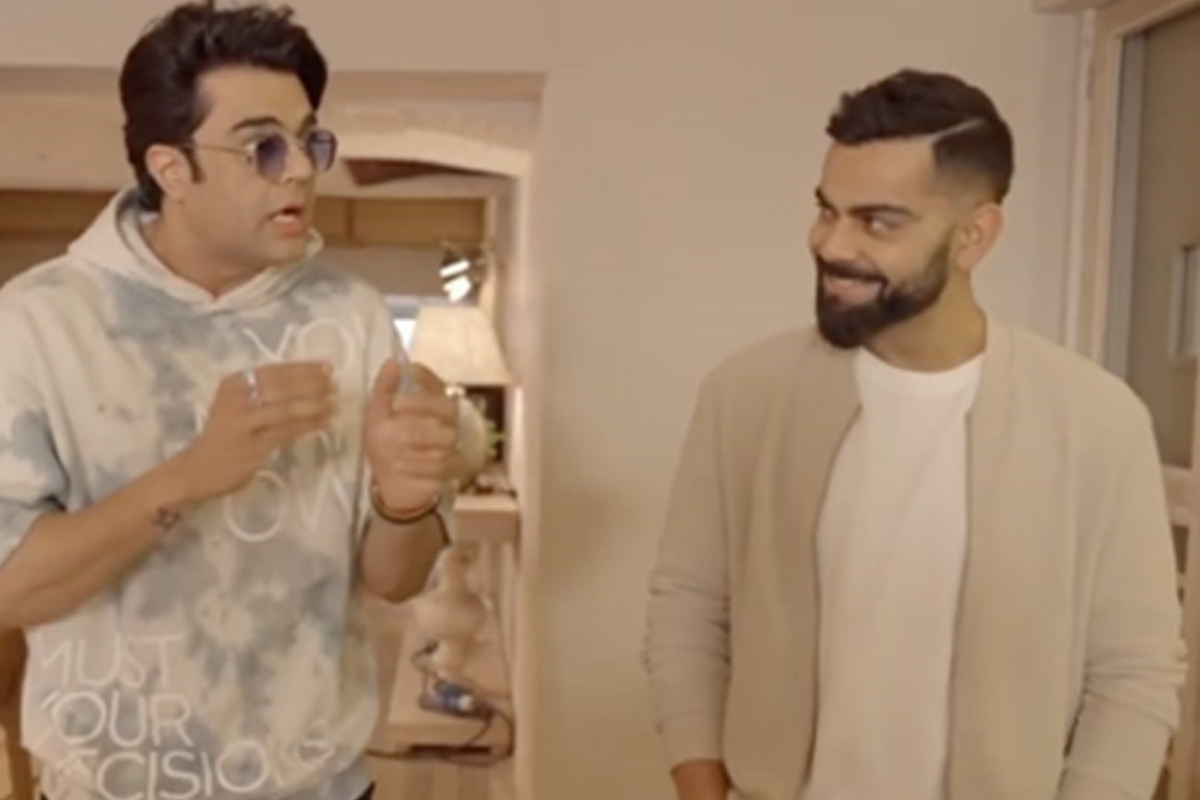 New Delhi: Former India captain and skipper Virat Kohli has indeed made his place amongst the finest batters across the world, and enjoys a vast fan following. However, cricket isn't the only field Kohli is invested into, as he also owns a restaurant franchise that goes by the name – 'One8 Commune', inspired by his jersey number 18.
While the restaurant chain already has its outlet running in Delhi and Kolkata, Virat's new venture is  all set to open in Mumbai as well.
Kohli recently rented a portion of late actor Kishore Kumar's 'Gouri Kunj' bungalow in Juhu, Mumbai, which has now been converted into a swanky cafe. While many can expect the cafe to be the same as the other outlets of the chain, what's special about the Juhu outlet is that its concept is based on legendary Kishore Da.
Giving a tour of his newly opened restaurant, Kohli said while speaking to actor Manish Paul in a video, "This is late Kishore Da's Bungalow. It actually matches perfectly with our concept".
Watch:
"Was this a manifestation? (Getting Kishore Da's Bungalow)", Paul asked.
"I do believe in it but I don't think anything that happens is a coincidence. It's all meant to be. His songs have really touched me personally. The one person I would've liked to meet if they were alive, I would always say Kishore Da because he was just charismatic", Kohli replied.
"I don't get going with anything if I can't be involved. If I am associated with something, I need to be involved. You've invested your time and a part of you. I wanted to do this. We have kept a focus on a lot of things, especially food", he added.