Apple launches 15 inch macbook air: Here's what you should know
The new model will be available next week for $1,299 ($1,199 for education). In the meantime, Apple is revising the price of its smaller iPhone. The 13-inch MacBook Air with M2 now costs $1,099, while the standard M1 Air costs $999.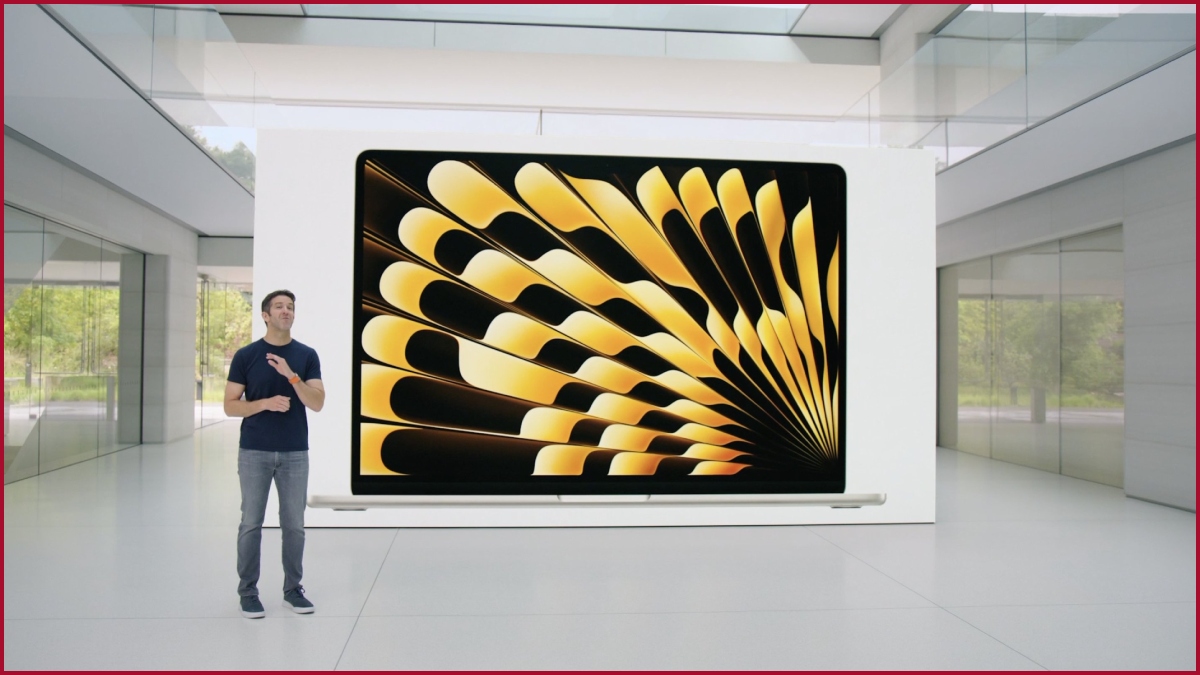 New Delhi: Apple introduced a new 15-inch MacBook Air during its 2023 Worldwide Developers Conference. According to Apple, the device will be "the world's best 15-inch laptop." It will include Apple's M2 chip, which includes an eight-core CPU, a 10-core GPU, and a 16-core neural engine.
The current edition is 11.5mm thick and weighs somewhat more than three pounds, which makes it the world's thinnest 15-inch laptop. It will be available in midnight, starlight, space grey, and silver colors, with two USB-C Thunderbolt connections (supporting up to a 6K external display at 60Hz), a MagSafe charging connector, and a headphone jack.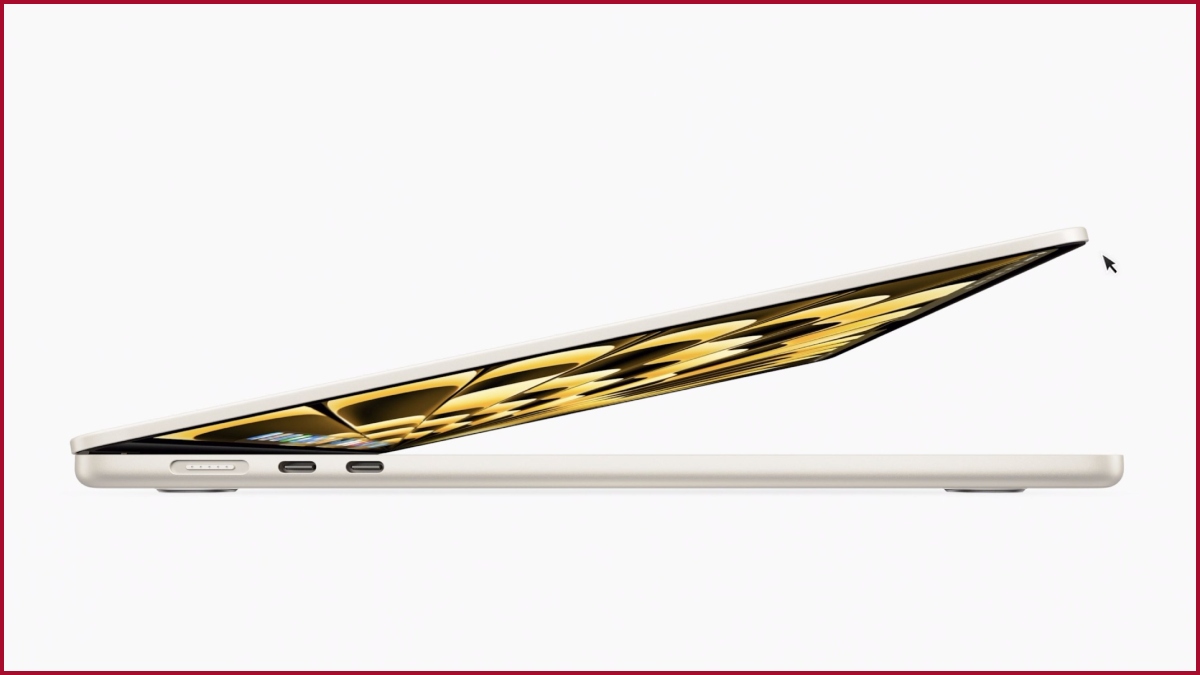 Its 15.3-inch LED-backlit IPS screen (with five-millimeter bezels) boasts 500 nits of brightness and a resolution of 2880 x 1864. A 1080p FaceTime HD webcam, three microphones with "advanced beamforming algorithms," and six speakers with spatial audio and Dolby Atmos (two teeters and two pairs of force-canceling woofers) round out the package.
The updated model will be offered for $1,299 ($1,199 for education) starting next week. Meanwhile, Apple is lowering the price of its smaller iPhone. The 13-inch MacBook Air with M2 is now $1,099, and the regular M1 Air is $999.
According to Apple, the new Air will be up to 12 times quicker than the fastest Intel MacBook Air models and will have an 18-hour battery life. It's 25% brighter, 40% slimmer, twice as quick, and half a pound lighter than "a best-selling 15-inch Intel Core i7 PC laptop."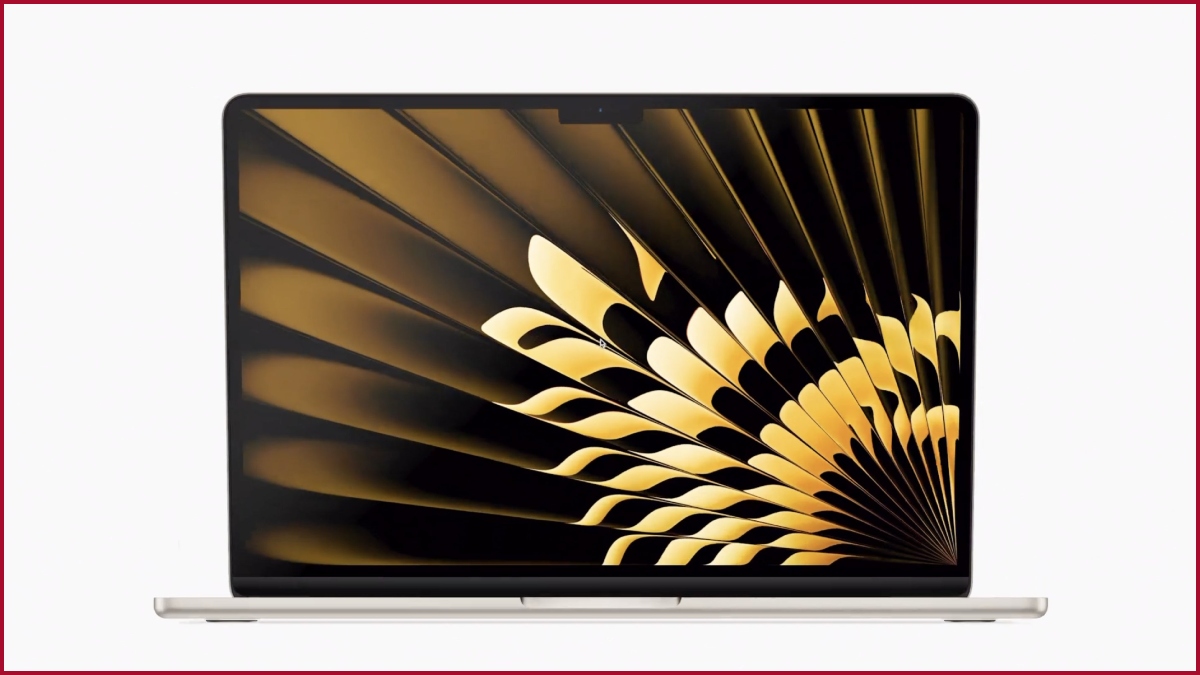 The new 15-inch MacBook Air, like previous models, will be fanless. It will initially run macOS Ventura, followed by macOS Sonoma later this autumn. Memory can be configured up to 24GB, and storage can be configured up to 2TB.
The 15-inch dimension might also be a good compromise between Apple's current 14-inch and 16-inch models. For some years, macOS users have been without a compelling 15-inch alternative. A 14-inch screen is generally thought to be too small to operate some creative programmes comfortably, while the 16-inch Pro can be cumbersome to transport with peripherals and camera gear. A lightweight 15-inch display may appeal to people who have been torn between the two for the past few years.