Apple launches iPhone 15 series, netizens responds with memes
The new iPhone series will now feature Type-c charging port after European Union intervention.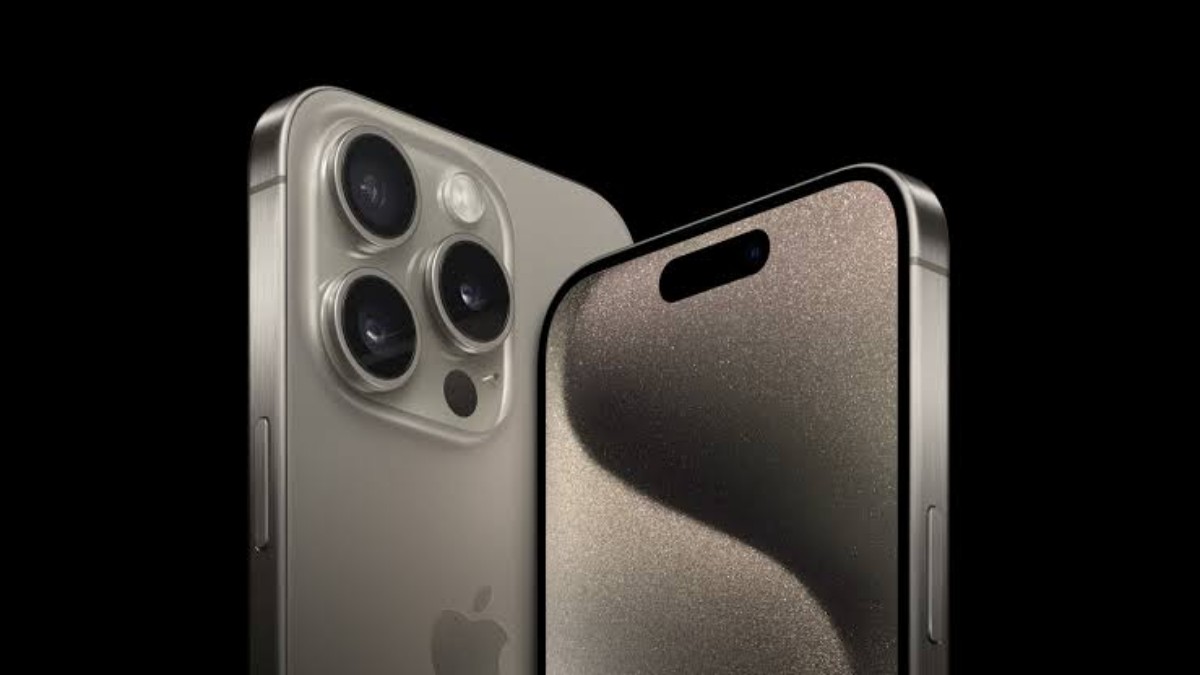 New Delhi: Apple CEO Tim Cook, on Tuesday, launched the much-awaited iPhone 15 series at the Wonderlust event at Apple's Cupertino-based headquarters.
Introducing iPhone 15 Pro, iPhone 15, Apple Watch Series 9, and Apple Watch Ultra 2. All that and more news from the #AppleEvent.

— Apple (@Apple) September 12, 2023
The new iPhone will now have a USB type-c charging port after Apple finally complies with European Union demands.
The USB-C port on the standard iPhone 15 and iPhone 15 Plus remain limited to Lightning speeds (up to 480 Mbps)

The iPhone 15 Pro and iPhone 15 Pro Max support USB 3 speeds (up to 10 Gbps)

You will need to buy a separate 1 meter Thunderbolt 4 Pro cable for $69 or $129 for the… pic.twitter.com/wHUGkmMD7G

— Apple Hub (@theapplehub) September 12, 2023
The phone also weighs lighter than its earlier models as they are now using titanium chassis in the newest models, which makes them lighter and more durable.
iPhone 15 series also received a major upgrade in the display department as they have finally got rid of the notch on the screen and replaced it with more advanced Dynamic Island technology.
The price of the new iPhones ranges from Rs 79,000 for the iPhone 15, 128 GB model, to Rs 1,19,000 for the iPhone 15 plus, 512 GB model.
The phone will be available from September 22 in India, but users should buckle up for long queues during its initial sales.
Notably, this will be the first time Apple will be selling made-in-India products in India.
However, the high pricing and minimal updates for the new iPhone series have sparked a meme fest amongst the netizens on the social media platform X (Formerly known as Twitter).
Check out their reactions below:
When you ask apple store employee what's the difference between iPhone 14 and 15. #AppleEvent pic.twitter.com/LuXba5DNxw

— Sagar (@sagarcasm) September 13, 2023
During the #AppleEvent, #Apple CEO Tim Cook delivered a heart-touching and wonderful line. pic.twitter.com/zf7Cy3wqdn

— वेल्ला इंसान (@vella_insan1) September 13, 2023
People who wanted something New in iPhone 15 series!!!
Meanwhile Apple team having an argument with #timcook 😂
Got served iPhone 14 pro with Titanium body 😂#AppleEvent #AppleEvent2023 #Apple #iPhone15 #iPhone15Pro #Iphone15Series #iPhone #iphone15plus #iPhone14ProMax pic.twitter.com/Cm3DZu8iQI

— Mr.Hunt🍥 (@asliMrHunt) September 13, 2023
Me after buying iPhone 15 #AppleEvent pic.twitter.com/7nQVIwXlg7

— Krishna (@Atheist_Krishna) September 13, 2023
New iphone 15 launch pic.twitter.com/27dE2YeWAs

— Anoop 🇮🇳 (@ianooop) September 13, 2023
My iPhone after Apple announced the iPhone 15 pic.twitter.com/f8qjf47JiN

— UGLY PRIMO ✨ (@uglyprimo) September 13, 2023
It has more features than iPhone 15 pic.twitter.com/lBtw2sOGb5

— 𝐍𝐢𝐬𝐡𝐚 🦋 (@Its__nisha) September 13, 2023
Samsung when they hear apple users buying their chargers to use on their iPhones.#AppleEvent #Apple #iPhone15 #iPhone15ProMax #iPhone15 #Memes pic.twitter.com/VKQp6Q40rn

— Daily Funny Posts (@Abdmas1523048) September 13, 2023
Bringing back this classic #AppleEvent #iPhone #meme which has stayed true for 6 years now…. 😂🤣👇👀 @OpenOutcrier @acpandy @TheMarketDog @stocktwits $AAPL #AAPL #AppleEvent2023 #iPhone15 #iPhone15Pro pic.twitter.com/von6Jd5CSO

— $DW3p4c (@DW3p4c) September 12, 2023
Taking this meme quite literally! #iPhone15 pic.twitter.com/7LuZCY3luS

— Zaid (@ziddilaunda) September 13, 2023
A Big Change In #iPhone15 With The Brand New #iOS17 #AppleEvent pic.twitter.com/n5TQtuijQN

— Meme Bot (@maskmansayin) September 12, 2023
The event is live let's confirm this meme about iPhone 15👀

Please response.. #AppleEvent    #iPhone15 #iPhone15Pro pic.twitter.com/tycwXmI9H3

— Sania Khan (@SaniiaKhan) September 12, 2023