iPhones now have RCS Messaging support, making them compatible with Android phones: Here is the detail
At a conference last year, Apple CEO Tim Cook pushed back on RCS, recommending that those seeking enhanced family messaging purchase an iPhone instead.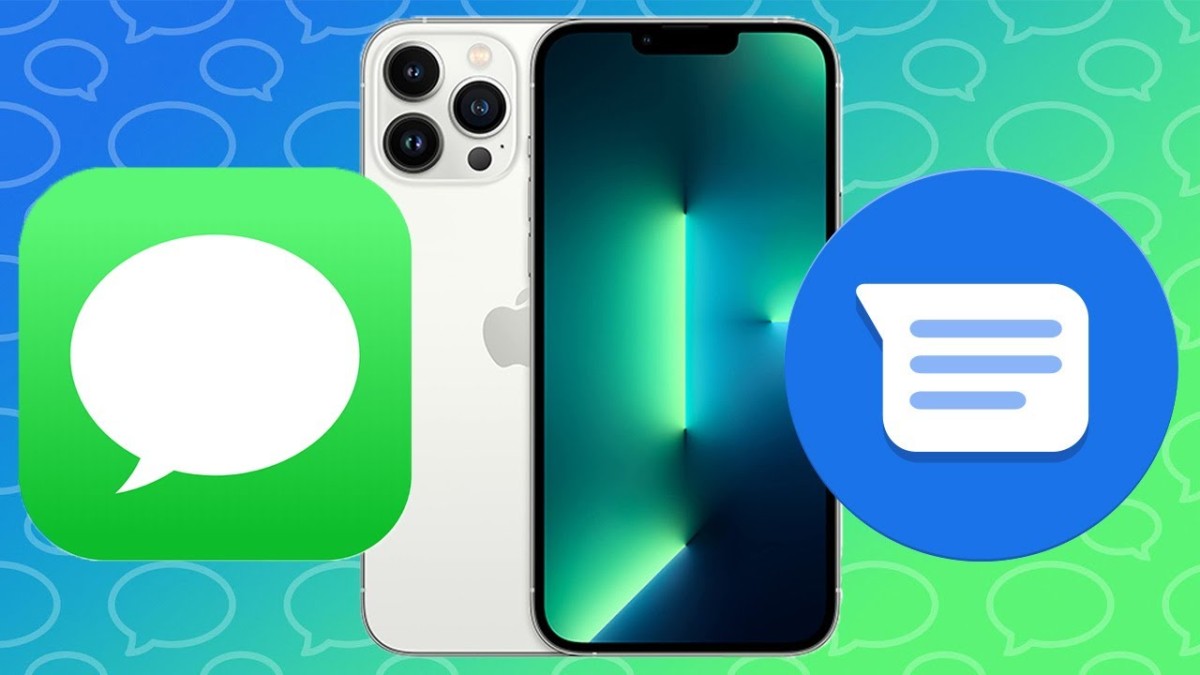 New Delhi: On Thursday, Apple announced its support for the Rich Communication Services (RCS) standard, which will allow iPhone and Android users to enjoy the same messaging services regardless of whatever platform they happen to be using. Read receipts, typing indications, high-quality photos, videos, and more are all included, just as they are in iMessage, and they work with any operating system.
RCS is a cutting-edge communications system that expands upon the features of older messaging standards like SMS and MMS. Using mobile data or Wi-Fi, users may send and receive messages, view media, and participate in interactive activities. Google has been an advocate of RCS for quite some time now because of the company's desire to provide Android users with a unified messaging experience.
Benefits of RCS coming to iPhone 💚

🖼️ Send HD photos and videos to Android users
💬 Text read receipts + typing indicators
🛜 Send texts over Wi-Fi
👋 Ability to leave green chats
🔒Text message encryption

Will you be ditching iMessage for RCS? pic.twitter.com/iGShVYQwho

— AppleTrack (@appltrack) November 16, 2023
At a conference last year, Apple CEO Tim Cook pushed back on RCS, recommending that those seeking enhanced family messaging purchase an iPhone instead.
According to a report by 9to5Mac, Apple has reportedly said in a statement that they will be adding support for RCS Universal Profile later this year, which is the standard according to the GSM Association. Apple Inc. intends to embrace a technology standard within the next year that will make it possible for text messaging to function more easily between iPhones and smartphones that use the Android operating system. This will be a significant about-face for the company.
Apple gets the message, RCS coming to iPhone in 2024 with same Universal Profile as Android https://t.co/MK3cKYYulV by @technacity

— 9to5Google (@9to5Google) November 16, 2023
"We believe RCS Universal Profile will offer a better interoperability experience when compared to SMS or MMS. This will work alongside iMessage, which will continue to be the best and most secure messaging experience for Apple users," Apple said.
Apple has taken precautions to safeguard its iMessage platform, which has resulted in the retention of a significant number of those capabilities for end users of Apple's products, including the iPhone, Apple Watch, Mac, and iPad.
In addition to this, the report emphasises the fact that the California tech mogul is anticipated to display RCS communications in a green colour. Notably, the colour blue was used to denote communications that were sent via iPhones. It was carried out in the best possible manner to demonstrate that Apple's iMessage is the most secure method of communication.
The green bubble problem solved?

Apple is planning to add RCS support for iPhone next year, meaning image compression and message reaction problems will no longer be an issue. https://t.co/jkeL5lR922 pic.twitter.com/AydcL8T5iq

— IGN (@IGN) November 16, 2023
It is often claimed that the blue bubbles in iMessage denote a certain cultural standing and serve to distinguish iPhone users from Android users.
This change is in response to increased regulatory scrutiny that Apple now faces. Apple Inc., headquartered in Cupertino, California, is gearing ready to revamp the iOS on the iPhone and iPad for the European Union to comply with the Digital Markets Act.
The news comes in the same week that Nothing, a niche phone manufacturer, announced plans to support iMessage on Android.
Google's lobbying Apple to support the RCS text message standard on the iPhone with a new website campaign. pic.twitter.com/2YtKC9DWCA

— Haydn Dunn (@HaydnDunn) August 10, 2022
Emergency SOS via satellite is now free for iPhone 14 owners for another year. The iPhone 15 range in 16 countries and regions now features this capability, which was first introduced on all iPhone 14 models in the U.S. and Canada. Interestingly, the service works even when users aren't in range of their mobile phone or Wi-Fi network, allowing them to text with emergency personnel.