Chhath Puja 2022 Date For Nahay Khay, Kharna, Sandhya Arghya, Usha Arghya, Parna and other details
Chhath Puja 2022: Check dates for Nahay Khay, Kharna, Sandhya Arghya, Usha Arghya, Parna and other details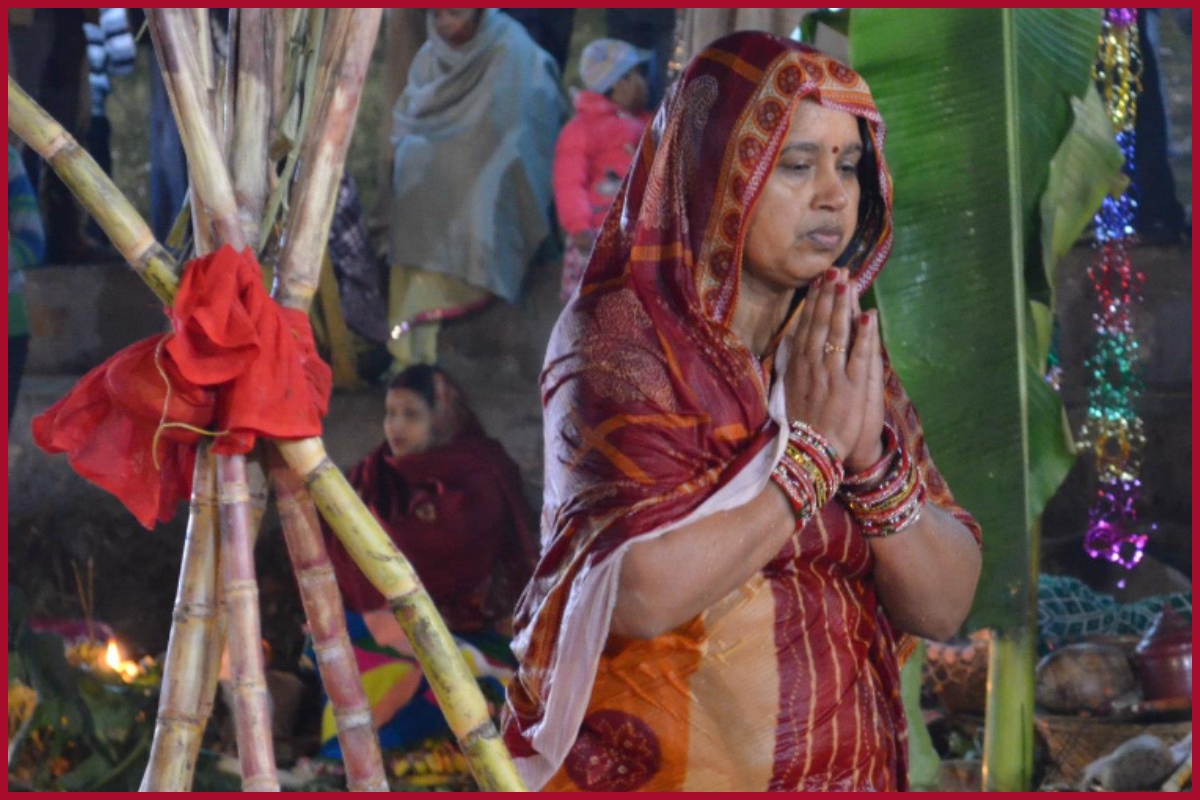 New Delhi: Chhath Puja also knwn as 'Maha Parv' is one of the most auspicious and important festival celebrated in Bihar, Jharkhand, Odisha and eastern parts of Uttar Pradesh.
Chhath Puja is dedicated to Lord Surya and devotees worship Lord Surya during four days of Chhath Puja.
Chatth Puja is a four day celebration which begins with Nahay Khay and ends with Parna.
Devotees or vratis (Men, women who observe fast) offer Sandhya Arghya and Usha Arghya on the third and fourth day, respectively.
Chhath Puja fast is basically observed by women who pray for the well-being of sons and the happiness of the family.
Chhath Puja 2022 Date For Nahay Khay
The first day of Chhath Puja is known as Nahay Khay, on this day the devotee take holy din in water body. On this day, women folks who observe Chhath take only single meal on this day and

Chhath Puja 2022 Date For Kharna
Kharna is the second day of Chhath Puja. On this day the devotees obsereve fast without water from the sunrise to the sunset. The fast is ends just after sunset after making food offering the Sun God. On this day kheer made of sugar and jaggery is made and chappati is offered in the evening in the name of Lord Surya.
Following this the third day fasting begins after having Prasad on the second day.

Chhath Puja 2022 Date For Sandhya Arghya
On the third day, also known as Sandhya Arghya-the devotee observe fast without water which is the maid day of Chhath Puja. On this day, devotee offer prayers and offering (Arghya) to the setting Sun. It is the only time of the year when Arghya is given to the setting Sun. The third day fasting continues throughout the night without water or any liquid.

Chhath Puja 2022 Date For Usha Arghya
The fourth day, also know as Usha Arghya is when the devotees offer prayers and offering to sun during the sunrise.

Chhath Puja 2022 Date For Parna 
After offering prayers to the sun in the moring during the sunrise, the devottes conclue the puja ceremony with Parana (when devotees drink water and eat food).