Navratri 2022: Know about the different Avatar's of Maa Durga and its significance
The celebration is dedicated to Goddess Durga's triumph as she crushed the evil presence Mahishasur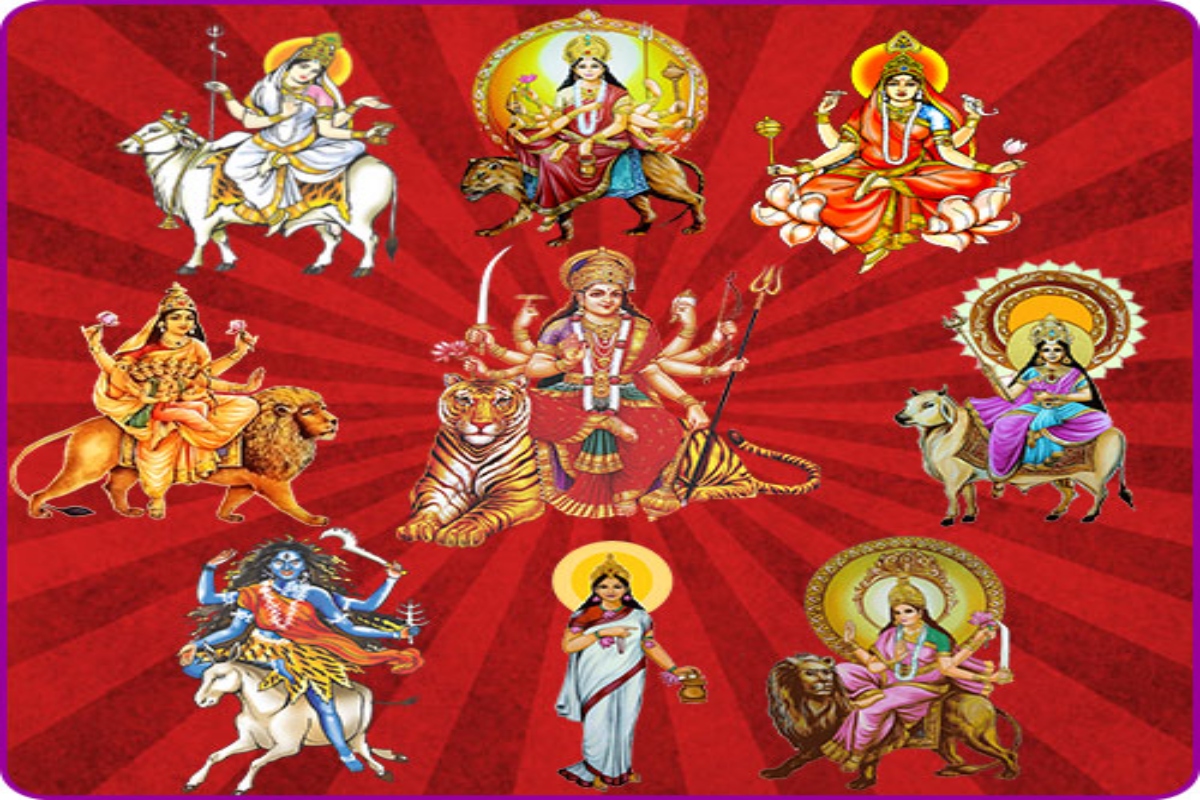 New Delhi: Chaitra Navratri 2022: This time Chaitra Navratri will start from second April. Devotees will be revering the nine Goddess. 'Navratri' is a festival of the strong fearlessness of the Goddess and all her various symbols.
The celebration is dedicated to Goddess Durga's triumph as she crushed the evil presence Mahishasur. Every day has its own importance. Nava, which additionally signifies 'new', means 'nine' the number to which sages join unique importance.
Subsequently, we have Nava-ratri (9 evenings), Nava-patrika (9 leaves/spices/plants), Nava-graha (9 planets), and Nava-Durga (9 handles). Every goddess has an alternate structure and an extraordinary importance.
Here are 9 different avtars :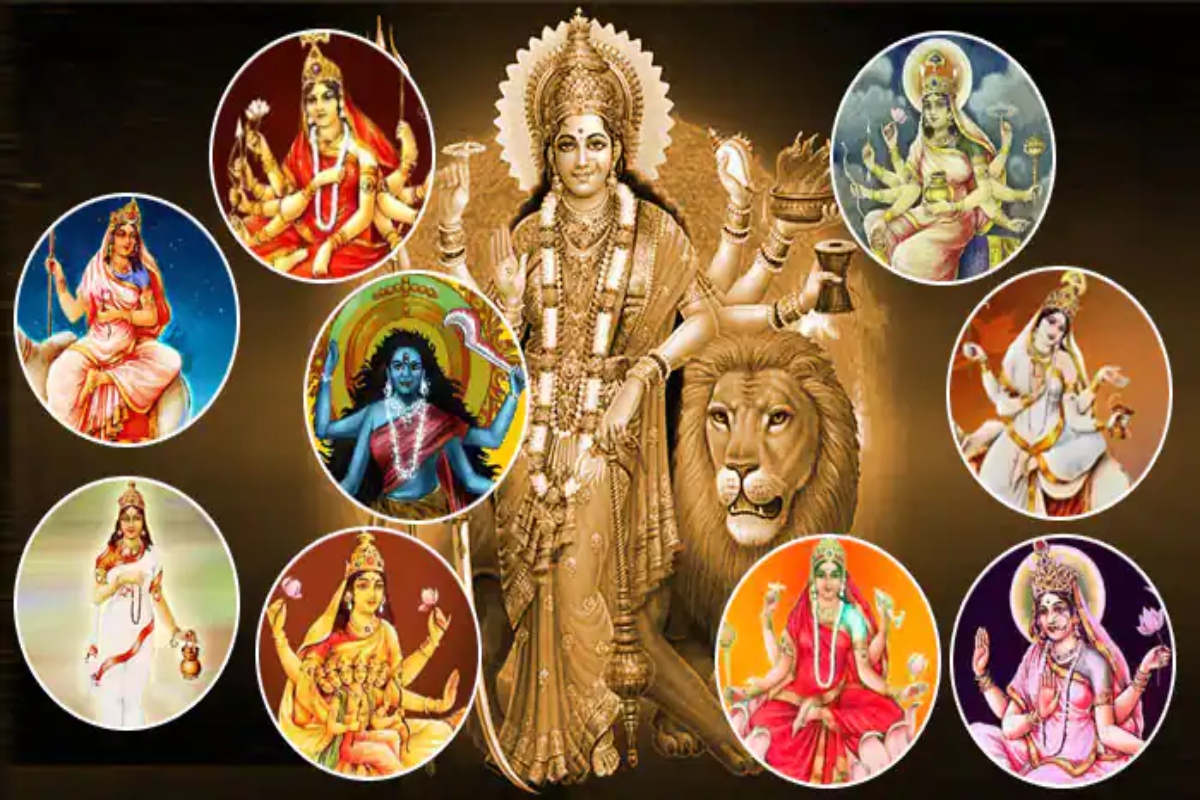 Day 1: Pratipada, Goddess Shailputri
The primary day is devoted to Shailputri who rides the bull. She is viewed as the manifestation of Goddess Parvati. Her structure is depicted with a Trishula in her right hand and a lotus in her left.
Day 2: Dwitiya, Goddess Bhrahmacharini
On the subsequent day, Goddess Bhrahmacharini is revered. She is provider of fortune. By worshipping her  penance, renunciation, dispassion and restraint improves inherently  and can also improve ethical conduct
Day 3: Tritiya, Goddess Chandraghanta
The third symbol of Goddess Parvati, who embellished her brow with a half-moon is loved.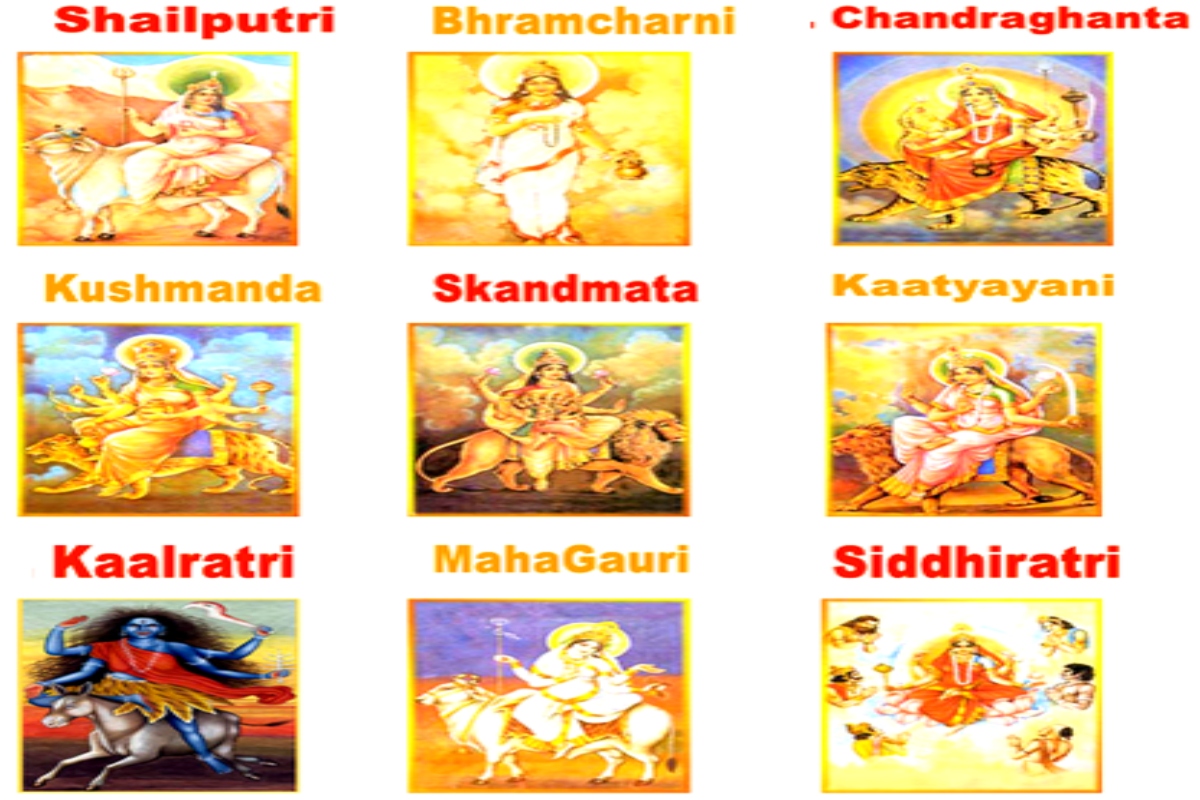 Day 4: Chaturthi, Goddess Kushmanda  
Alluded to as 'Grinning Goddess', Maa Kushmanda means energy, outrage and propitiousness. According to the legends, she is accepted to be a type of Shakti and is known as the person who made this Universe.
Day 5: Panchami, Goddess Skandamata
The fifth symbol of Goddess Parvati depicts the strength of a mother. This type of the Goddess is seen holding Master Skanda in his baby structure in her left hand. while, there is a lotus in her right hand. She is likewise called Padamasani since she is many times portrayed as situated on a lotus blossom.
Day 6: Shasthi, Goddess Katyayani
Riding on the lion, she is depicted as the champion Goddess. She is accepted to be the destroyer of all malicious.
Day 7: Saptami, Goddess Kalaratri
Kalaratri implies the person who is 'the Passing of Kaal'. Maa Kalaratri is the person who annihilates obliviousness and murkiness from the world. The Goddes is otherwise called Shubhankari.
Day 8: Ashtami, Goddess Mahagauri
The eighth symbol of Goddess will be Goddess Mahagauri. She is viewed as an image of harmony and insight. According to old stories, the Goddess oversees the planet Rahu which is viewed as a malefic planet.
Day 9: Navami, Goddess Siddhidatri
The last day of Navratri falls on Navmi. On this day goddess Siddhidatri is adored. She is viewed as the encapsulation of achievement and is depicted as sitting on a lotus. She holds a lotus, mace, Sudarshana Chakra and shankha in her grasp.