2021 Yamaha MT-07 unveiled
The Yamaha MT-07's 689 cc, cross-plane technology CP2 engine gets some tweaks to meet the Euro 5 regulations.
November 11, 2020 13:13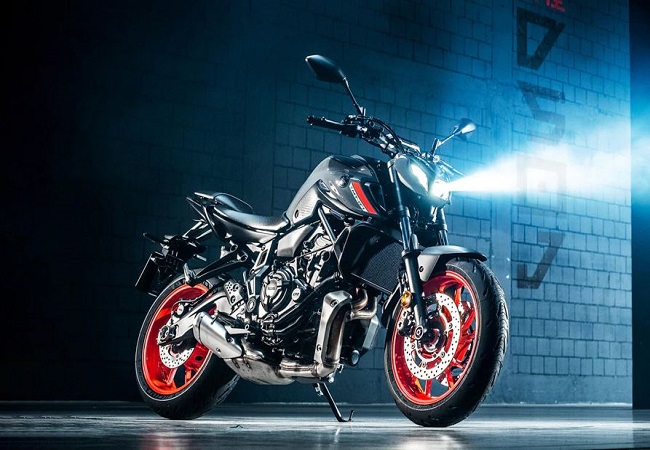 2021 Yamaha MT-07 unveiled
New Delhi: Yamaha has pulled the wraps off their new MT-07. Yamaha's popular parallel-twin powered MT-07 gets updates for 2021, including fresh style and a Euro 5 compliant motor.The next generation MT-07 gets distinct new bodywork with twin winglet-type air intakes and a compact new LED headlight that projects a futuristic face, the signature style for the latest Hyper Naked models from Yamaha, including the MT-09.
Yamaha took the wraps off a heavily reworked MT-09 which has been followed by an update for the smaller MT-07. Where the Yamaha MT-09 received far more upgrades, including a bigger motor, the changes to the MT-07 aren't as extravagant. The fuel tank is sculpted slightly differently with a higher shoulder line and reshaped panels, and the front turn indicators now get the LED treatment, with slimmer stalks. The seat and seating position look the same, but the wider tapered handlebars should make for a slightly different and more upright riding position.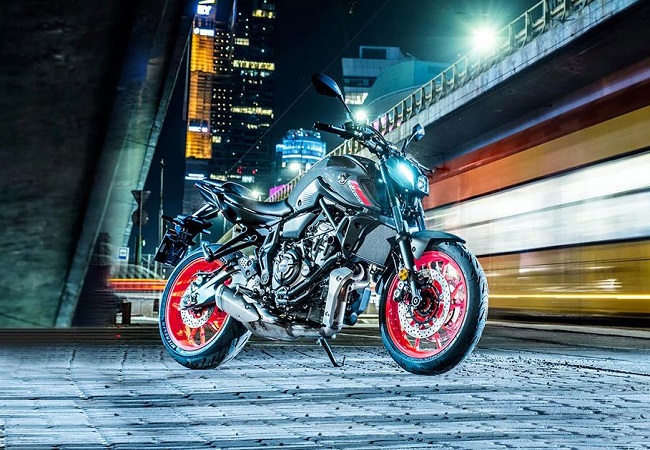 The MT-07 sees very few changes made to its revered parallel-twin engine apart from being able to meet Euro-5 emissions norms. The company has achieved this via a revised intake, a new exhaust design and a new ECU. Power has dropped slightly from 74.8hp at 9000rpm and 68Nm at 6500rpm to 73.4hp at 8750rpm and 67Nm at 6,500rpm. The performance drop is low enough that it probably won't be noticed, but Yamaha says that this bike has a more linear power delivery, so the riding experience might feel slightly different.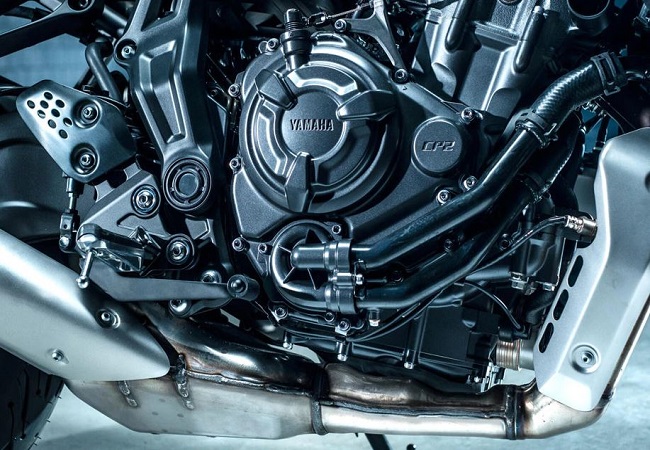 The Yamaha MT-07's 689 cc, cross-plane technology CP2 engine gets some tweaks to meet the Euro 5 regulations. There's a revised intake duct, new two-into-one exhaust routing, and a new ECU which result in a slight decrease in power. The new MT-07 makes 72.8 bhp at 9,000 rpm and 67 Nm of peak torque at 6,500 rpm.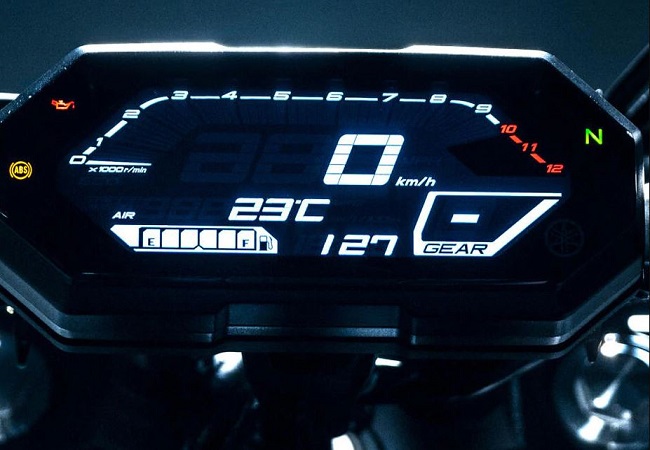 The MT-07 has never been sold here, although the bigger Yamaha MT-09 was sold in India, albeit at an unreasonably high price. The MT-07 in India would have made a great fit (at the right price) because it would have gone up neatly against the Kawasaki Z650. As for prices, the MT-07 has always been priced closely against the Z650 in International markets and in the USA, the 2021 models cost just $100 more than the bike it replaces.