Anand Mahindra responds to Mirzapur meme on unveiling of his electric SUVs and the 'Tesla' link
The electric venture of the company has sparked meme fest with Twitteratis mocking Tesla's decision of not entering the Indian markets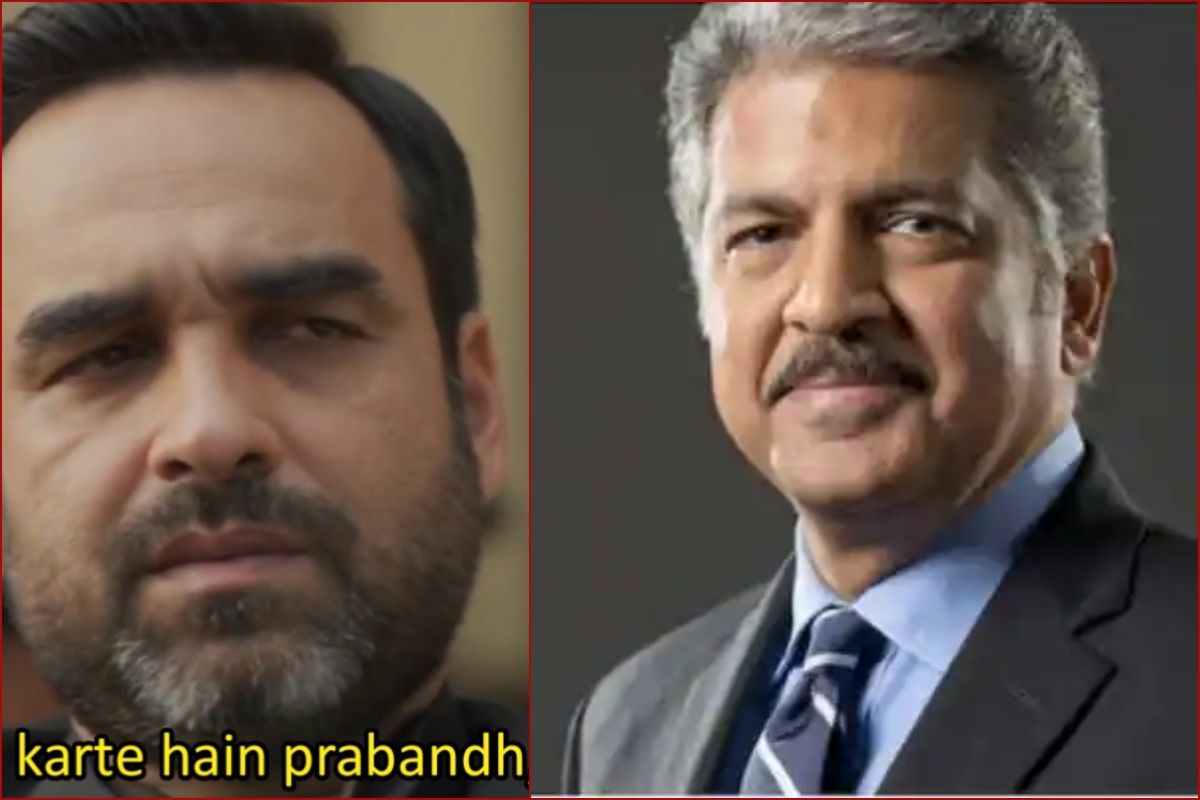 New Delhi: The world is gazing at the concept of electric vehicles with large hopes in an attempt to receive endless resources for smooth operations amid global energy crisis, and the situation has further worsened post the horrific Russia-Ukraine war.
Along with various international companies, the Indian automaker Mahindra & Mahindra has also shifted its focus to the electric automobile market. The company has even unveiled its 5 gignatic battery electric vehicle (BEV) SUVs on the occasion of 76th Independence Day on August 15 2022.
Anand Mahindra, the chairman of the firm, said at a mega event in London, "Today, with government support, rapid lowering of the cost of ownership, and increased consumer awareness of the environmental issues, we believe that the time is ripe and right for us to enter the four-wheeler market with our range of battery electric vehicles".
The newly unveiled cars have taken over the Internet, with Netizens speculating plenty about the freshly revealed vehicles, especially after the great success of Mahindra's recently launched SUV Scorpio N.
The electric venture of the company has also sparked a meme fest online, with Twitteratis mocking Tesla's decision of not entering the Indian markets for now.
A man named Alekh Shirke shared a 'Mirzapur' meme on the whole scenario, indicating that Mahindra has taken over the task of providing e-vehicles after Tesla's disappointing decision.
"Tesla not coming to India. Meanwhile Anand Mahindra to Indians", wrote Shirke, while the text on the meme said, "Hum karte hain prabandh, aap chinta mat kariye (Nothing to worry about, we'll arrange something)".
Tesla not coming to India. Meanwhile @anandmahindra to Indian's:- pic.twitter.com/V5AyaHY0QP

— Alekh Shirke (@AlekhShirke) August 15, 2022
Industrialist Anand Mahindra took notice of the witty meme and replied to it with a smiling emoticon.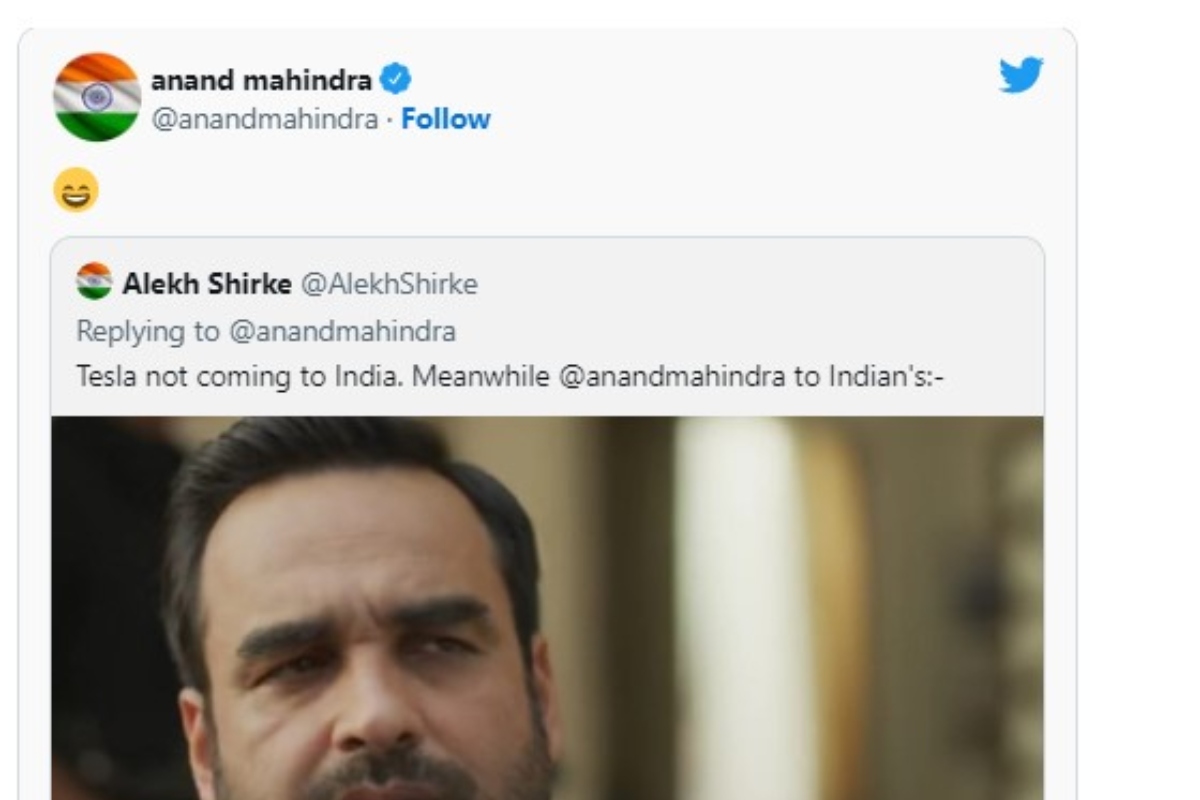 Meanwhile, the newly unveiled cars are expected make it to the Indian markets by 2024 – 2025.