Kia Seltos ready for debut on July 4, panoramic sunroof high point of mid-size SUV
The facelift of KIA India's best-selling SUV Seltos is scheduled to release in the Indian market on July 4, 2023.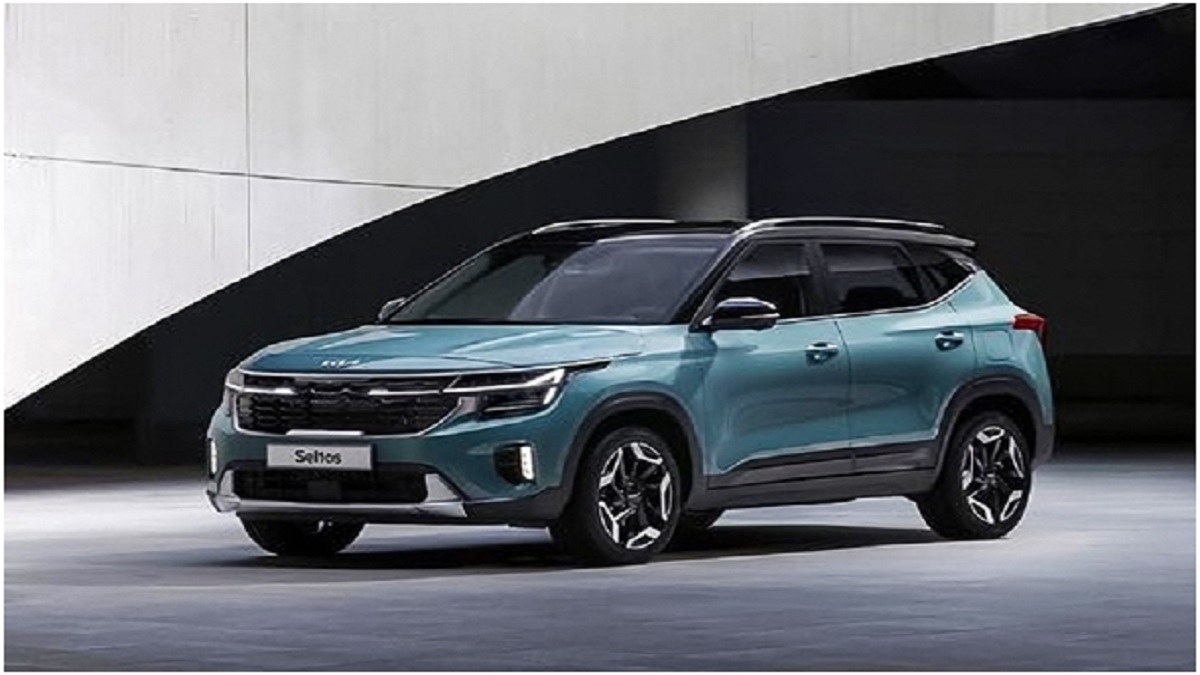 New Delhi: Kia India has already been teasing the introduction of their new midsize SUV with trailers that show off its interior and external design, with many new major features. Recent previews have shown the introduction of the Pluton Blue model for the Indian market. The new LED tail light configuration, which extends to the centre like the Daytime running lights (DRL) up front, was also shown in the teaser film. It has a new front bumper with the same triangular LED fog lights as before.
A new grille has been installed at the front, and the side and back profiles have been equipped with the latest alloy wheel designs.
The facelifted Seltos interior has an updated digital instrument cluster and a new colour thin-film transistor (TFT) instrument cluster, including a new 10.25-inch touchscreen infotainment panel. Kia will provide it with a redesigned dashboard, and advanced dual-zone climate control.
A significant update to the lineup is the addition of a panoramic sunroof and up to 16 Advanced Driver Assistance Systems. According to the report, the 2023 Seltos have six airbags, a 360-degree camera, reupholstered seats, child seat anchorages complying with the International Standard Organisation Fix, hill start assist, and electronic stability control.
Kia is prepared to launch the 1.5-litre turbo-petrol engine with 160PS. Dual-clutch transmission (DCT) gearboxes with seven speeds will be offered for the higher-end model and the GT Line. On the other hand, 1.5-litre petrol, and diesel engines with 115PS and 116PS respectively will be carried over intact.
The price of the new Kia Seltos will likely to be ranged from Rs 10.90 lakh to Rs. 19.90 lakh (ex-showroom). It will reassert itself as a formidable competitor of the Hyundai Creta, MG Astor, Grand Vitara, and other mid-size SUVs already available in the Indian market.