While SRK unveils Hyundai's Ioniq 5 EV, Rs 44.50 trends on Twitter; what netizens are saying
For showcasing its EV, Hyundai chose to call its brand ambassador Shah Rukh Khan on stage. SRK posing with Ioniq 5 in his unique signature style was a moment captured by cameramen & shutterbugs.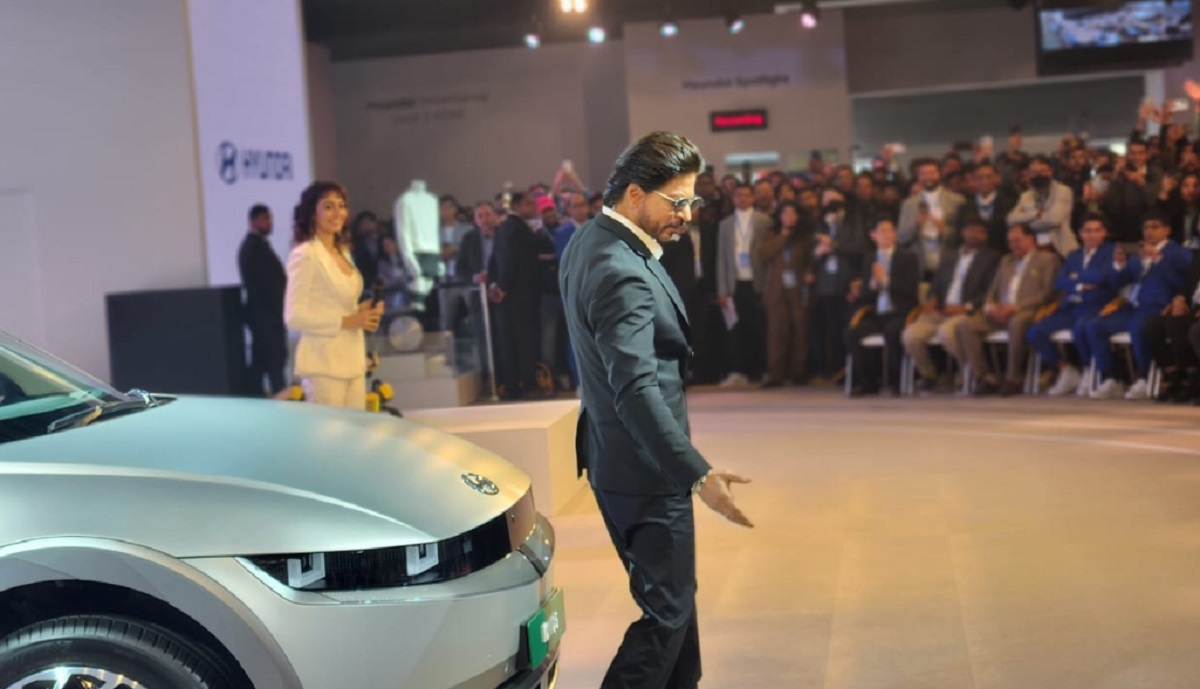 New Delhi: With the Auto Expo 2023 kicking off from Jan 11 – Jan 18, a number of automobile companies are set to showcase their concepts for Electric Vehicle (EV) models & versions.
On the first day of Auto Expo, Hyundai Motors stole the show as it unveiled its electric vehicle (EV) model Ioniq 5 EV and also made public, its ex-showroom selling price. Another highlight of the day was Maruti Suzuki revelation details about its proposed electric vehicle. Both are highest selling car brands in the country and make up for big percentage of country's car owners.
Hyundai has led the EV segment by showcasing its upcoming EV named Ioniq 5. The auto manufacturer said that it will be available in three colour variants – White, Black & Matte Silver and would be priced at Rs 44.95 lakh (ex-showroom price).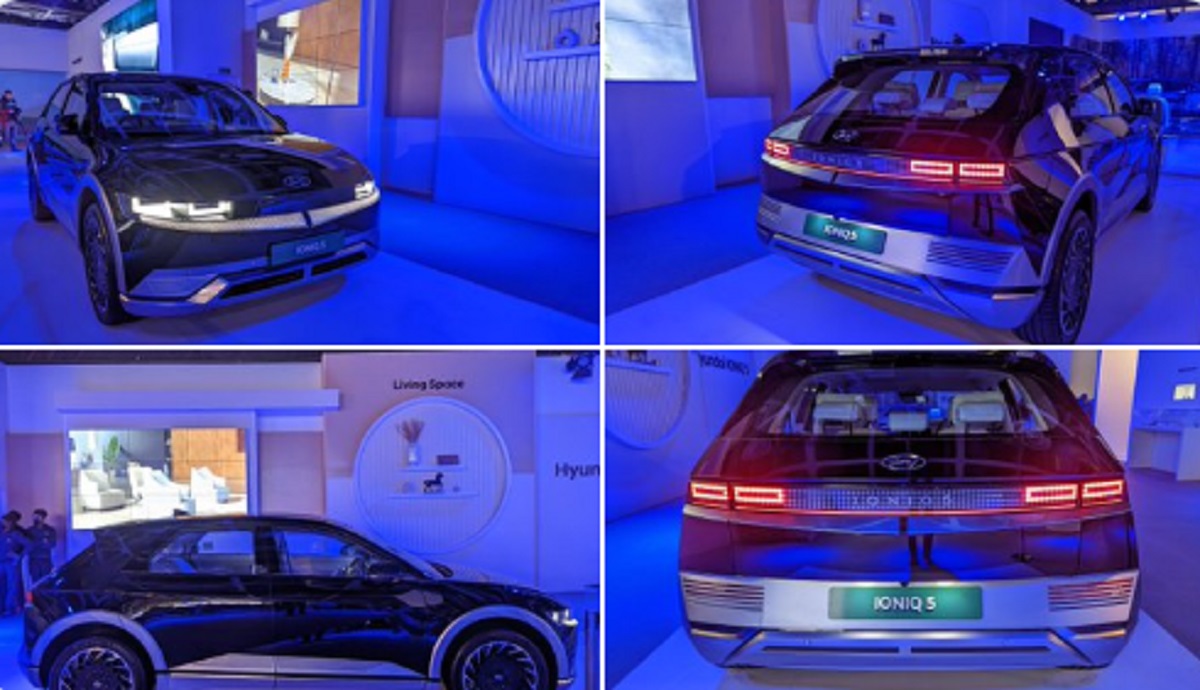 For showcasing its EV, Hyundai chose to called its brand ambassador Shah Rukh Khan on stage. SRK posing with Ioniq 5 in his unique 'signature style' was a moment captured by cameramen & shutterbugs.
Though, Tata's EVs are reportedly priced at a modest Rs 12-Rs 15 lakh range, the latest EV offering by Hyundai are very expensive affair and beyond the reach of common man.
While Hyundai's EV made a splash among public, a lot of netizens are reacting to the exorbitant pricing. However, a couple of them are content with the pricing as they believe that it may cost more in future.
What netizens shared about Rs 44.45
While Rs 44.95 lakh has been reserved for only first 500 customers, many users commented while sharing their take on the EV.
Apart from pricing, people were going gaga over appearance of Shah Rukh Khan at the launch.
Hyundai Ioniq 5 EV Launched in India #AutoExpo2023

Price. Rs 44.95 lakh (introductory price applicable for first 500 cars)

ARAI certified range of 631km
72.6kWh battery pic.twitter.com/UzWgtwF4YO

— Utsav Techie (@utsavtechie) January 11, 2023
Handsome Hunk #𝐒𝐡𝐚𝐡𝐫𝐮𝐤𝐡𝐊𝐡𝐚𝐧 on stage at #Hyundai Auto Expo event in #Delhi. 😎 at #AutoExpo2023 | Launched Hyundai #Ioniq5 EV priced at Rs 44.95 lakh with his signature step!#Pathaan #HyundaiAtAutoExpo2023 #HyundaiIndia #HyundaiAE2023 #Hyundai #SRK #AutoExpo2023 https://t.co/eFi7o77MEE

— SHAsHikant CHavan (@iamsmCHavan) January 11, 2023

.
The @HyundaiIndia Ioniq5 EV hits the road at an introductory price of Rs. 44.95 lakh and how can it be complete without @iamsrk
Battery Pack: 72.6 kWh
Power Output: 215 bhp
0-100 kmph: 7.6 seconds
Range: 631 km
Charge: 10 – 80% – 150Kw – 21 min, 350 kW – 18 min pic.twitter.com/92uiWnuWMH

— Shubham Parashar (@sparashar777) January 11, 2023
The Hyundai Ioniq 5 launched at Rs 44.95 L that is quite exceptional. But it's an introductory price for 1st 500 customers. pic.twitter.com/PWqx0W5zQo

— Renuka Kirpalani (@Renuks) January 11, 2023
And @iamsrk revealed price for @HyundaiIndia Ioniq 5, the all new electric SUV starts from Rs 44.95 lks. pic.twitter.com/zCFSCTgyUd

— Daanish Anand (@Daanish_Anand) January 11, 2023
About Hyundai Ioniq 5 EV
Hyundai Ioniq 5 EV makers have put extra effort in reducing inconvenience to users while getting it charged. The EV will get charged upto 10%-80-% in just 18 minutes as it has been equipped with 400V and 800V multi-charging.
The EV will also offer a certified range of 631 km, one of the USPs of the vehicle.