#BitcoinCrash: Netizens flood Twitter with memes
#BitcoinCrash: Check out reactions here-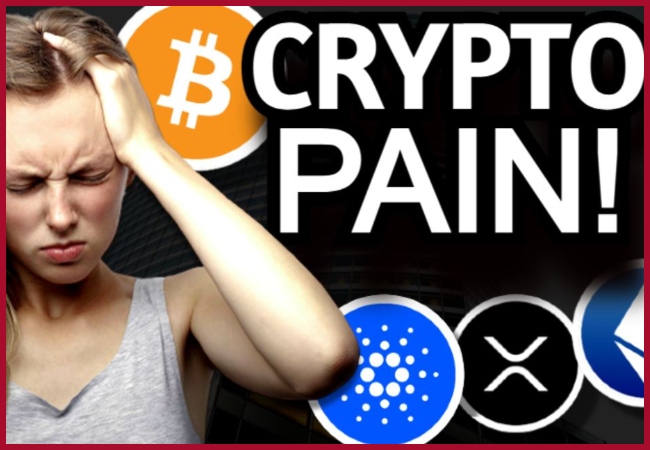 New Delhi: Bitcoin dips below $43,000 on Thursday (January 6th) minutes after the Federal Open Market Committee revealed that faster rate hikes may be necessary for surging inflation.
For upward movement of altcoins, it will be necessary for Bitcoin to move above $44k. Due to harsh rate dropping of the mining difficulties in Kazakhastan,cauld also be the reason behind this.
On the other hand, crypto assets like LINK, DOT, LUNA, SOL have seen a correction too.
After the major drop own, the market is in fear. Also this could result, Bitcoin to explode towards the top.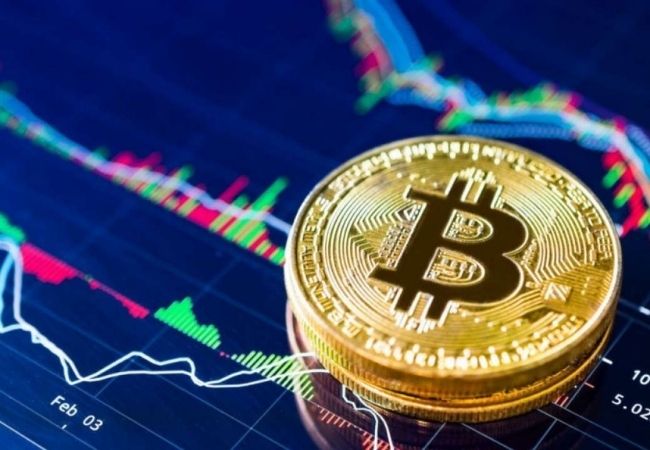 #BitcoinCrash: Check reactions here:
Long time crypto holders RN pic.twitter.com/21qTmnjdkW

— DAS CRAB #iamIATSE💎🤲 (@AMCunderthesea) January 6, 2022
Me, checking my crypto account every 5 minutes today 🤣 pic.twitter.com/eAkV4yD40X

— Reverend Calvin Barnes (@VoiceofCal) January 6, 2022
#BitcoinCrash
A strategic investor's opinion should be considered… pic.twitter.com/QwNcjpgoKq

— The BEST is yet to come!! (@iamKLVR) January 6, 2022
Fractal pattern played out nicely! #Bitcoin #BitcoinCrash pic.twitter.com/3gVyohQR3O

— Ari Rudd ⚡ (@AriRudd) January 5, 2022
I strongly believe Bitcoin is waiting for me to convert all my coins to USDT and then it boosts again … #BitcoinCrash #Bitcoin #BTCUSDT #MyCryptoWish pic.twitter.com/79aAkq06R7

— LORD (@Lordsgee) January 5, 2022
What is happening with Bitcoin and Dogecoin?https://t.co/qO7LEoWkCB#bitcoincrash #dogecoincrash pic.twitter.com/vNbprX0gth

— Dogecointube (@dogecointube) January 5, 2022
#BitcoinCrash? This is pretty normal in crypto. Experienced traders know this by now.

Don't sell the bottom, and don't buy the top, astronauts. 🧑‍🚀

— Coin Astro (@CoinAstro_io) January 5, 2022
Me looking at the charts right now🤕🤣#cryptocrash #BitcoinCrash #Bitcoin pic.twitter.com/jgGnlnbfuQ

— CryptoDinduz (@MekMada1) January 5, 2022
you know what i have to say about this…..#BTCUSDT #Ethereum #Cardano #Bitcoin #BitcoinCrash #VET pic.twitter.com/10FcjgTKx4

— Sir_worldwidefit (@Anilcivarela) January 5, 2022
Congrats! to everyone who are cash ready or still have any buying power left. . . #bitcoincrash #crypto #bitcoin #altseason pic.twitter.com/wSAFiHzqqk

— Pawan (@Pawan21837341) January 5, 2022
#Bitcoincrash is trending because everyone is buying #safemoon instead 🤑😂🚀

— CRYPTO GIRL (@allyATL) January 6, 2022
trying to find who shorted the market #BTC #BitcoinCrash pic.twitter.com/ZV5TOC4gGP

— sn3k (@_sn3k) January 5, 2022
Waiting to buy #Bitcoin during the dip😝#BitcoinCrash #cryptocurrency #cryptocrash pic.twitter.com/SdpzGRyAq4

— Rakesh Arora (@RakeshA70673469) January 6, 2022
All my HODL friends celebrating still being up even after #BTC drops 10%.

Meanwhile me with my 'buy high, sell low' strategy. #BitcoinCrash pic.twitter.com/rBb5H7WAGl

— 🏴‍☠️🏴‍☠️🏴‍☠️ HOOK 🏴‍☠️🏴‍☠️🏴‍☠️ (@Hook_) January 6, 2022
Don't worry guys I'm going to pump it once again!! I'm on it.#cryptocurrency #BitcoinCrash #bitcoinprice #bitcoin pic.twitter.com/fN2wkeaFuR

— CT people are so smart, TA works (@XrictocKonomic) January 5, 2022
Just don't look at your portfolio😅#Crypto #BitcoinCrash

— MargaritasGabrielas (@MargaritasGabr1) January 5, 2022
Bitcoin long squeezed which triggered a cascading effect on other future contracts. HODLing tight and watching it all burn 🔥 fun tho #BTC #bitcoinprice #btc #bitcoincrash pic.twitter.com/yXbEmPUoy8

— NerfFaiz.eth (@NerfffyyyDOPE) January 5, 2022
Another Crypto currency crash, How the fuck is crypto suppose to make a lot of money when it keeps crashing? #BitcoinCrash pic.twitter.com/hNHxnyyd8H

— Kitty-catfox (@KittenFox_55) January 6, 2022
Me waking up to look at my portfolio #BitcoinCrash #Bitcoin #Telcoin pic.twitter.com/rjFFbYHm0S

— 💫Dronesⓣar💫 (@Dronestar_45) January 5, 2022
My $HPS $MLT and $GREEN are all still up for the week following the #BitcoinCrash pic.twitter.com/wMANuL2yxq

— Kadence Olsson (@KadenceOlsson) January 6, 2022