Home » Coronavirus »
At 80%, India's Covid-19 recovery rate highest in the world; alone constitutes for 19% of world recoveries
With recovery rate climbing to 80%, India has topped the world recvoery from Covid-19 pandemic. Today, it alone accounts for 19% of world recovery from the deadly virus.
September 21, 2020 16:03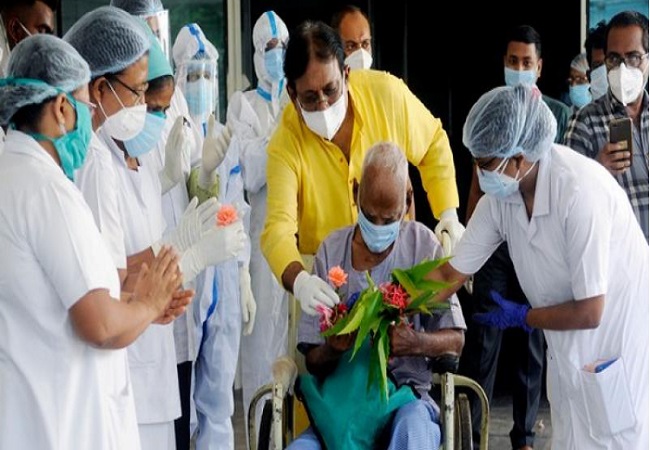 New Delhi: Despite surging numbers of Coronavirus, India has achieved a distinct feat in its fight against the pandemic. It has occupied top position in the world in terms of total recovery of Covid-19 patients.
On Monday, the rate of recovery from Covid-19 attained more than 80% – thus becoming the country with highest recovery rate. For last 3 days, the nation has recorded over 90,000 recoveries in a day.
According to the Health Ministry figure, India's recoveries almost constitute 19% of the total world recoveries. It said, more than 43.96 lakh Covid patients have been recovered till date, another highest in the world. The total recovery in US is 18.70% while 16.90% in Brazil while 4% in Russia.
According to the health ministry, the recovery rate was 27.52 per cent on May 4, while it was 63.02 per cent on July 13, and on September 21 — the recovery rate has reached 80 per cent.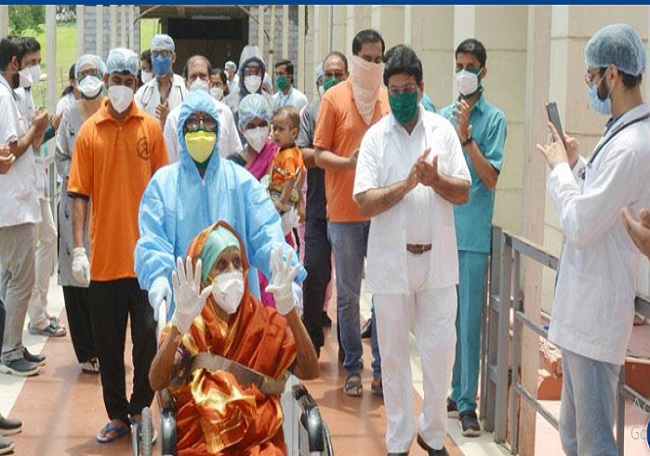 12 States and Union Territories have registered Recovery Rate higher than the national average. They include Andaman Nicobar Island (94.50), D&D & D&N (92.10), Bihar (91.80), Tamil Nadu(89.80), West Bengal (87) Andhra Pradesh (86.50), Delhi (85), Gujarat (84.01), Rajasthan (83) Telangana (82.20) Assam (81.30) and Odisha (81) respectively.
About 79 per cent of the new recovered cases are from 10 states/UTs.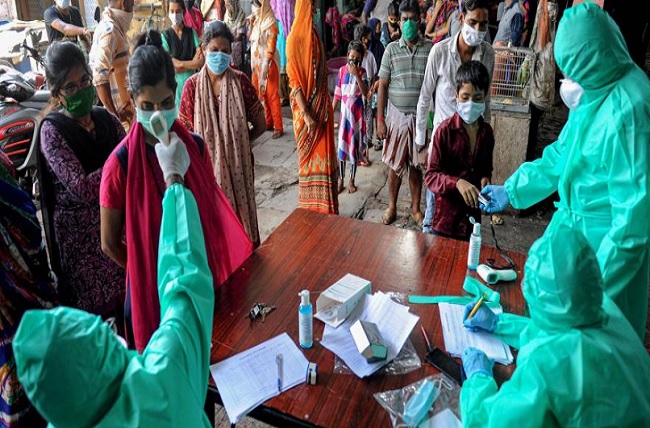 Meanwhile, India's Corona count has crossed 54 lakh with 86,961 new infections reported in last 24 hours. Currently, the total number of active cases in the country is over 10 lakh.