Home » Coronavirus »
Covid-19 Bulletin: Recovery rate crosses 60%, Centre gives over 2 crore N-95 masks and PPEs to states and more……
Since 1st April 2020, Centre has distributed more than 2.02 crore N95 masks and more than 1.18 crore PPE kits to States / UTs / Central Institutions, free of cost.
July 3, 2020 20:52
New Delhi: Government today said that a total of 3,79,892 people affected with Coronavirus have recovered so far. In past 24 hours, a record 20,032 people have recovered from Covid-19 and with this the recovery rate has improved to 60.72 per cent.
A record spike of 20,903 Covid-19 cases was reported in the last 24 hours taking the total number of cases to 6,25,544. In a single day, 379 deaths were reported taking the nationwide toll to 18,213. Presently, the total number of active corona cases in the country is 2,27,439.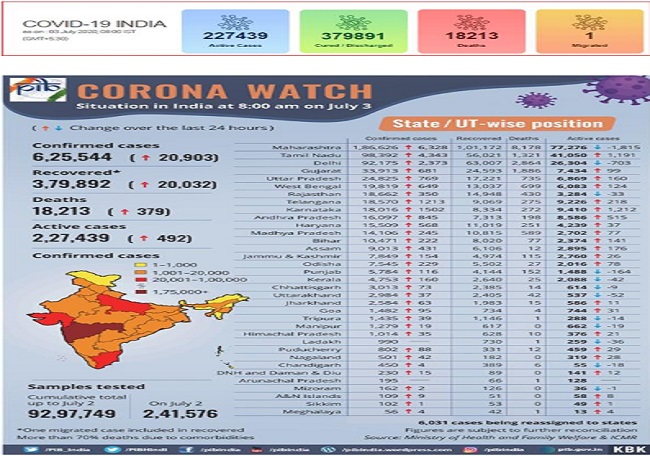 Recoveries exceed active cases by over 1.5 lakh, 2.4 lakh samples tested in 24 hours
A high-level review meeting on preparedness for COVID-19 was held today by the Cabinet Secretary with the States/UTs. The recovery rate among COVID-19 patients stands at 60.73% today. Early detection and timely clinical management of COVID-19 cases have resulted in increasing daily recoveries. During the last 24 hours, a sharp rise of recoveries was observed, with 20,033 COVID-19 patients having been cured, taking the cumulative figure to 3,79,891. Presently, there are 2,27,439 active cases and all are under medical supervision. As on date, there are 1,52,452 recovered cases more than the active COVID-19 cases.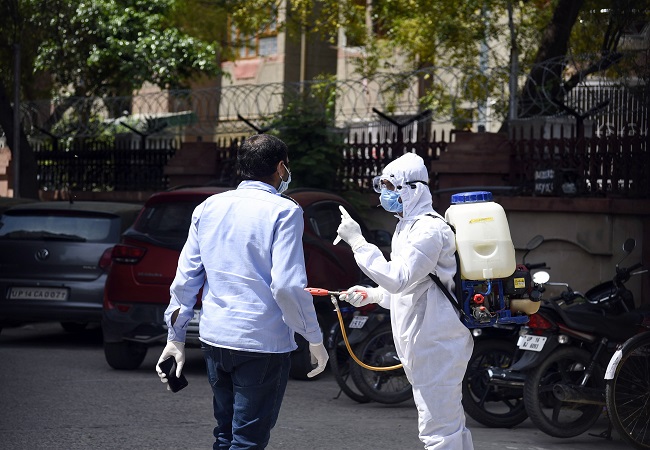 There has been a steady rise in the samples tested every day with close to 93 lakh samples being tested till date. During the last 24 hours 2,41,576 samples have been tested. The cumulative number of samples tested, as on date, is 92,97,749. This has also been possible due to the very expanding network of testing labs in the country. With 775 labs in the government sector and 299 private labs, there are as many as 1074 labs today.
Centre gives more than 2 crore N-95 masks, 1 crore PPEs to states
Union Government's central role has been in strengthening health infrastructure to fight the pandemic. Since 1st April 2020, Centre has distributed more than 2.02 crore N95 masks and more than 1.18 crore PPE kits to States / UTs / Central Institutions, free of cost. Also, more than 6.12 crore HCQ tablets have been distributed to them.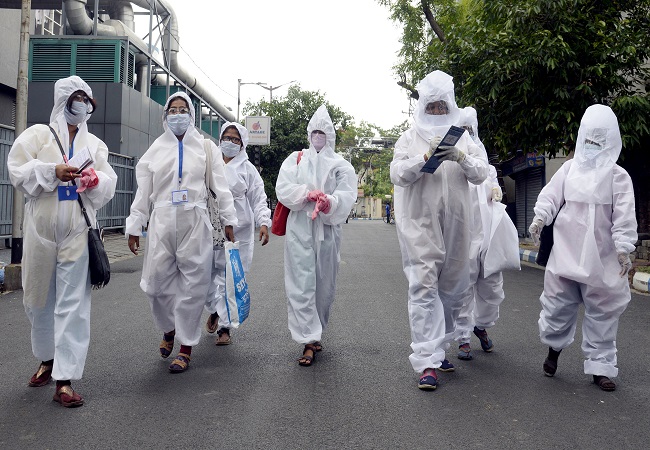 In addition, so far, 11,300 'Make in India' ventilators have been dispatched to various States / UTs / Central Institutions, out of which 6154 ventilators stand already delivered to various hospitals. This will help to bridge the massive gap in availability of ventilators in COVID ICU facilities. MoHFW is also supplying 1.02 lakh oxygen cylinders to States/UTs, out of which 72,293 have been delivered to strengthen oxygen beds. Till now, 7.81 lakh PPEs and 12.76 lakh N95 masks have been supplied in Delhi, 11.78 lakh PPEs and 20.64 N95 masks in Maharashtra, and 5.39 lakh PPEs and 9.81 lakh N95 masks in Tamil Nadu by MoHFW.
Rs 62,361 crore refunded to above 20 lakh taxpayers amid COVID-19 pandemic
In pursuance to the Government's to issue pending income tax refunds in order to help taxpayers in a COVID-19 pandemic situation, the Income Tax Department has issued tax refunds at a speed of 76 cases per minute from 8th April to 30th June, 2020. During this period of just 56 weekdays, the Central Board of Direct taxes issued refunds in more than 20.44 lakh cases, amounting to more than Rs. 62,361 crore. Taxpayers are experiencing this facet of the I-T Department which is not only taxpayer-friendly, but also that of a facilitator providing liquidity in this hard time of COVID-19 pandemic. Income tax refunds amounting to Rs. 23,453.57 crore have been issued in 19,07,853 cases to taxpayers and corporate tax refunds amounting to Rs. 38,908.37 crore have been issued in 1,36,744 cases to taxpayers during this period.
42,000 ASHA workers play crucial role in Karnataka's Covid-19 battle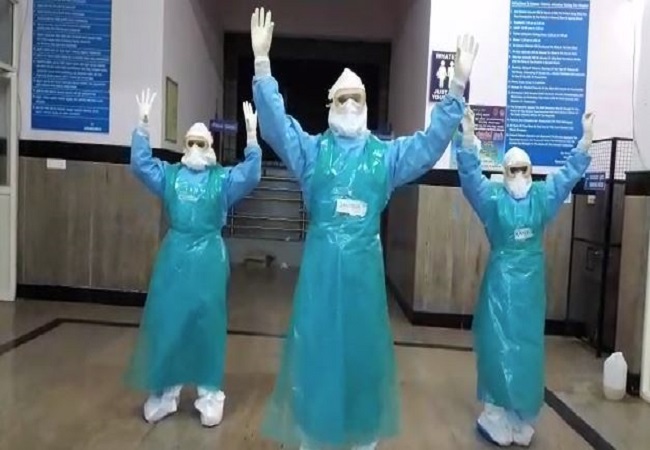 Karnataka's 42,000 ASHAs have emerged as a crucial pillar in the State's success in combating COVID-19. They have been actively participating in the COVID-19 household surveys and screening inter-state passengers, migrant workers, and others in the community for symptoms of COVID-19. Recognizing the increased vulnerability of certain population groups to COVID-19, in a one-time survey to identify households with the elderly, persons with co-morbidities, and immuno-compromised individuals, about 1.59 crore households were covered. ASHAs regularly monitor such high-risk groups in their area with periodicity of follow-up visits varying from once a day in the Containment Zones to once every 15 days in other areas. They also visit the houses of persons expressing complaints of ILI/SARI symptoms, and high-risk individuals who have called the State Health Department helpline numbers.
Jal Jeevan Mission: 19 lakh households provided tap connections during lockdown
When the whole country is fighting the Covid-19 pandemic, Central Government is making all efforts for 'provision of safe drinking water in rural areas' by providing tap connections in rural households, so that people can get water in their premises underJal Jeevan Mission (JJM). It would avoid gathering at public stand-posts to fetch water as well as provide employment to locals along with the returnees, which in turn will boost rural economy. In the first quarter of 2020-21, 19 lakh tap connections have been provided in villages across the country. This has happened because of concerted efforts of the States despite adverse working conditions due to Covid-19 pandemic. The mission is under implementation in partnership with States.
COVID-19, a clarion call to achieve Atmanirbhar Bharat: Dr Raghunath Mashelkar
COVID-19 has brought into the country a clarion call for everyone to rebuild, recover, and re-imagine ourselves in order to achieve Aatmanirbhar Bharat, said Padma Vibhushan, Dr Raghunath Anant Mashelkar. Delivering a talk on "Building Aatmanirbhar Bharat with Aatmabishwas", Dr Mashelkar said that in our endeavour to attain self-reliance or Aatmanirbhar Bharat, we cannot isolate ourselves from the world but integrate with global supply chain. He emphasized on five pillars of 'aatmanirbharata' – Buy, Make, Buy to make better, Make to buy better, and Make it together (building public-private partnerships).
ASI protected monuments to open from July 6
Union Minister of State for Culture and Tourism (I/c),Shri Prahlad Singh Patel has announced that Ministry of Culture & Archaeological Survey of India (ASI) has decided to open all the centrally protected monuments by completely abiding safety protocols from 6th July 2020. He said that only those monuments/ Museums which are in the non-containment zone will be open for visitors. All Centrally protected monuments and Sites shall be bound by the protocols like sanitization, social distancing and other health protocols issued by the Ministry of Home Affairs and Ministry of Health and Family Welfare. Any specific orders of the State and/or District administration shall also be strictly implemented, he added.