Home » Coronavirus »
Covid-19 Bulletin: Recovery rate reaches 56.38%, 50,000 made in India ventilators under PM CARES Fund to fight virus
PM CARES Fund Trust has allocated Rs. 2000 crore for supply of 50000 'Made-in-India' ventilators to government run COVID hospitals in all States/UTs.
June 23, 2020 20:39
New Delhi: The recovery rate continues to improve. As on date, it is 56.38% amongst COVID-19 patients. So far, a total of 2,48,189 patients have been cured of COVID-19. During the last 24 hours, a total of 10,994 COVID-19 patients have been cured.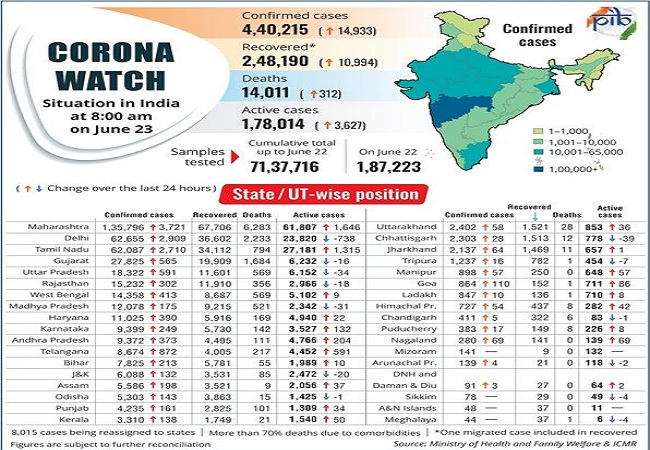 Presently, there are 1,78,014 active cases and all are under active medical supervision.The number of government labs has been increased to 726 and private labs have increased to 266, summing up to a total of 992.
50,000 Made in India Ventilators under PM CARES Fund to fight COVID-19
PM CARES Fund Trust has allocated Rs. 2000 crore for supply of 50000 'Made-in-India' ventilators to government run COVID hospitals in all States/UTs. Further, a sum of Rs. 1000 crore has been allocated for the welfare of migrant labourers. Out of the 50000 ventilators, 30000 ventilators are being manufactured by M/s Bharat Electronics Limited. So far 2923 ventilators have been manufactured, out of which 1340 ventilators have already been delivered to the States/UTs. The prominent recipients include Maharashtra (275), Delhi (275), Gujarat (175), Bihar (100), Karnataka (90), Rajasthan (75). By the end of June 2020, additional 14,000 ventilators will be delivered to all States/UTs.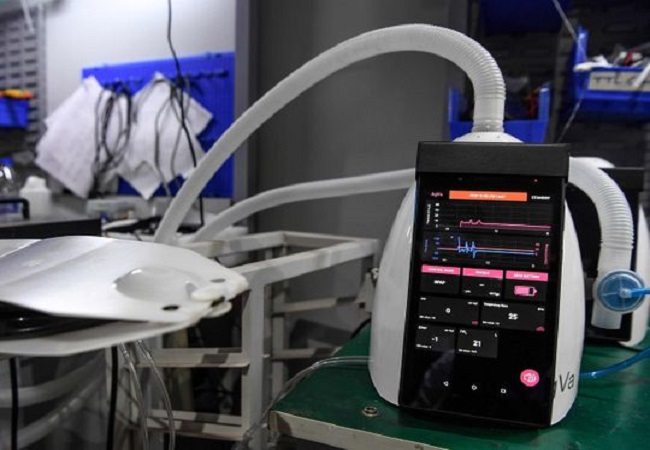 Taking COVID-19 head-on with Community Participation and Digital Initiatives in Odisha
Odisha has focused its anti-COVID measures on active use of IT, empowering the local sarpanches, building its skilled healthcare force through community participation, and protecting the vulnerable groups. This had led to reduced disease burden with low mortality rates. Some of the key initiatives include:Support to co-morbid and senior citizens via Sachetak app; Empowerment of Sarpanches for effective monitoring; Deployment of telemedicine services; and Capacity augmentation of medical personnel.
Strict containment and focus on managing co-morbids aiding the recovery of COVID-19 patients in Punjab
Punjab has shown good progress in containing the virus spread. The State continues to post a high recovery rate.A key feature of the multi-pronged strategy of Punjab is its focus on Government quarantine for the high risk/vulnerable population from containment zones. Punjab has implemented a stringent containment strategy. The containment zones are clearly delineated as a street or two adjoining streets, a Mohalla or a residential society. So far, 19 containment zones have been established in 8 districts containing population of about 25000.
"GharGharNigrani" is a mobile-based App launched by Punjab Government to check the spread of COVID-19. The door-to-door survey is undertaken with the help of ASHA workers/community volunteers to ensure early detection and timely testing. Punjab has ramped up the testing capacity; presently it is conducting about 8000 tests/day.
Statement by Ministry of Ayush on claims of Patanjali Ayurved regarding treatment of COVID-19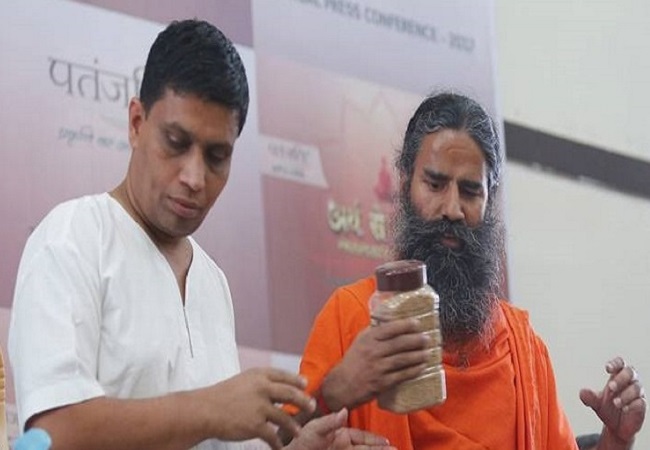 Ministry of AYUSH has taken cognizance of the news in the media about Ayurvedic medicines developed for treatment of COVID-19 by PatanjaliAyurved Ltd, Haridwar. Facts of the claim and details of the stated scientific study are not known to the Ministry.The company has been informed that such advertisements of drugs are regulated under the provisions of Drugs and Magic Remedies (Objectionable Advertisements) Act, 1954 and Rules thereunder. Ministry had also issued a Gazette Notification stating the requirements and the manner the research studies on COVID-19 with Ayush interventions/medicines should be undertaken. In order to make this Ministry aware of the facts of the aforesaid news and verify the claims, PatanjaliAyurved Ltd has been asked to provide at the earliest details of the name and composition of the medicines being claimed for COVID treatment; site(s)/hospital(s), where the research study was conducted for COVID-19; protocol, sample size, Institutional Ethics Committee clearance, CTRI registration and results data of the study (ies) and stop advertising/publicizing such claims till the issue is duly examined.
Increase in Economic Activity-Improvement in Economic Indicators
Guided by the urgent need to save lives -'JaanhaitohJahanhai', India resorted to a strict 21 days nationwide lockdown on 24thMarch, 2020 to contain the spread of COVID-19 in its early stages in the country. The strict lockdown and social distancing measures, however, adversely affected the economy. With a gradual shift in strategy towards saving lives as well as livelihoods-'JaanbhiJahanbhi', India has entered the 'Unlock India" phase from June 1 with phased resumption of services and businesses. The Government and the RBI have taken prompt policy measures – both short term and long term – in a calibrated manner to reinvigorate the economy at the earliest with minimal damage. Early green shoots of economic revival have also emerged in May and June with real activity indicators like electricity and fuel consumption, inter and intra-state movement of goods, retail financial transactions witnessing pick up.Agricultural sector remains the foundation of the Indian economy and with a forecast of a normal monsoon, should support the rebooting of the Indian Economy. The resilience of the Indian manufacturing is evident from the fact that within a period of 2 months, India has become the world's second largest manufacturer of Personal Protective Equipment (PPE) starting from scratch
Government Schemes for MSMEs & NBFCs creating significant impact
The interventions by Government for MSMEs, have been gaining rapid traction. Under the Emergency Credit Line backed by a Government guarantee, Banks from Public & Private Sectors have so far already sanctioned loans worth over Rs. 79,000 crore as of June 20, 2020, of which more than Rs 35,000 crore has already been disbursed. Separately,under RBI's Special Liquidity Facility announced in March-April, 2020, SIDBI has sanctioned over Rs. 10,220 crore to NBFCs, Micro Finance Institutions & Banks for lending to MSME& small borrowers. National Housing Bank (NHB) has sanctioned its entire facility of Rs. 10,000 crore to Housing Finance Companies. This refinance by SIDBI & NHB is in addition to ongoing schemes through which over Rs. 30,000 crore has been sanctioned.
Muslims from India will not go to Saudi Arabia to perform Haj 2020
Union Minority Affairs Minister Shri Mukhtar Abbas Naqvihas informed that honouring the decision of the Saudi Arabia Government because of serious challenges of Corona pandemic and keeping in mind the health and well-being of the people, it has been decided that Muslims from India will not go to Saudi Arabia to perform Haj. Addressing the media here today,the minister said that he received a phone call from Haj &Umrah Minister of Kingdom of Saudi Arabia, Dr. Mohammad Saleh bin TaherBenten yesterday and the Saudi Arabia Minister suggested not to send Haj pilgrims from India to Haj for this year due to Corona pandemic.
Fact check: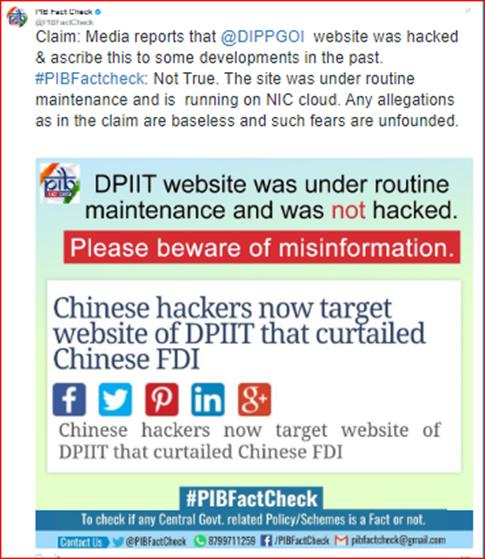 Do's and don't: