Deception: A Family that deceived the entire nation
The information had already been shared with the authorities, and the accident may have been avoided. However, the government was either sleeping, or something was amiss at the bottom.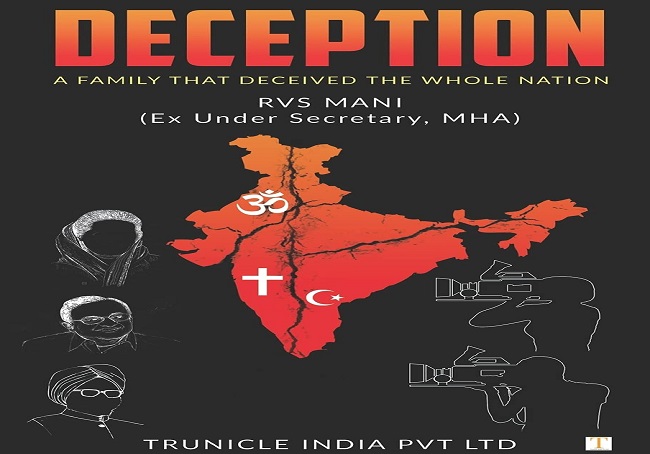 This news was going on air on 28 December 2021 on media channels and newspapers across the country that ATS forced me to falsely name Yogi Adityanath, 5 other RSS people: Malegaon bomb blast witness tells NIA court (Zee News). There are discussions on social media as well. Words like saffron terror and Hindu terror were a conspiracy, have begun to resurface.
After all, why was there a conspiracy to prove or establish that Hindus are terrorists, and who was the mastermind behind it? I believe the citizens of the country are aware of this now. Despite making numerous heinous attempts, this Hindu-hating plot failed.
RVS Mani, former Under Secretary in the Ministry of Home Affairs, was the first to reveal that Hindu Terror or Saffron Terror is a conspiracy. He still stands by his words today. He revealed this conspiracy with tremendous boldness and with pieces of evidence in his first book entitled 'The Myth of Hindu Terror: Insider Account of Ministry of Home Affairs 2006-2010.' No matter what suffering and agony Mani endured, he did not abandon the side of truth, and the Hindu terror plot was foiled.
RVS Mani has published a new book named 'Deception: A Family That Deceived the Entire Nation' (Trunicle India Pvt. Ltd.). This is a work of fiction. However, after reading the book, I concur that it is not fiction, but rather a real story.
Kalyan, a Ministry of Home Affairs official, is the main character in this book. This book contains several stunning disclosures in the style of fiction. It was almost like I was watching a movie while reading this book. I am confident that once you begin reading this book, you will not be able to put it down until you have finished it.
Because it is written in a conversational format as if the book is speaking directly to you. Kalyan has also performed serious humor on some occasions.
In his conversations with other officials, the book's main character, Kalyan, reveals multiple times how crucial inputs and information, which have been validated many times by India's intelligence agencies, have been seized and exploited by the government. And, for vote-bank politics, a conspiracy was devised to appease only the minority while ignoring the majority.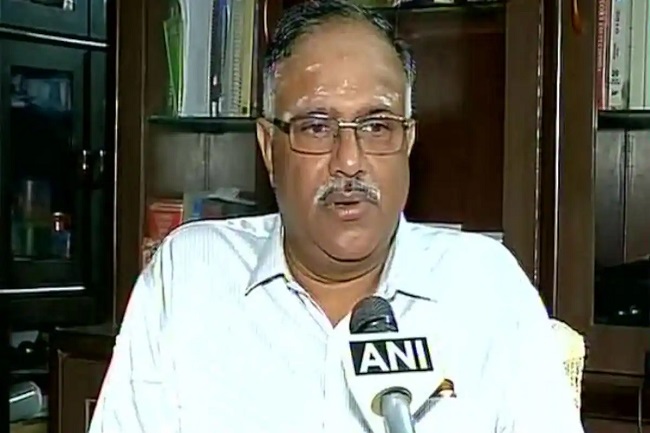 Although Kalyan is a Ministry of Home Affairs officer in the book, he secretly journeyed to Pakistan at the request of an officer of India's intelligence agency RAW and a senior officer in his department, putting his life in danger, and bringing secret information to RAW from a prisoner (who is most likely of RAW asset there) in the jail.
According to intelligence, there was a plot to detonate a bomb aboard the India-Pakistan Samjhauta Express. Kalyan risks his life to deliver this information, but a blast occurred on the Samjhauta Express due to the government's casual attitude. The information had already been shared with the authorities, and the accident may have been avoided.
However, the government was either sleeping, or something was amiss at the bottom. In this book, it is revealed in a conversation that the Abhinav Bharat organization, which had died in 1953, was revived in 2005. This was done as a base for the plot of Hindu terror, and for this, the minister's office put 70 lakh rupees in its bank account.
A conversation between Kalyan, a politician, and a police officer is also included in the book, in which Kalyan is compelled to recognize the hands of Hindus as the perpetrators of terrorist attacks in the country at the time. That police officer was later killed in Mumbai's 26/11 terrorist attack.
According to the book, an Indian delegation visited Pakistan before the Mumbai attacks on 26/11, but at the last minute, an officer called Ehsan Khan was added to the team, who should not have been there. The Indian team had to stay in Pakistan for one day longer than planned due to the same officer. At the same moment, a terrorist attack occurred in Mumbai (26/11).
The Indian agencies, according to Kalyan, had provided information long before the 26/11 incident. The government, on the other hand, sat with its eyes closed. Even after the tragedy, the country's then-Home Minister delayed the CISF's takeover of the front.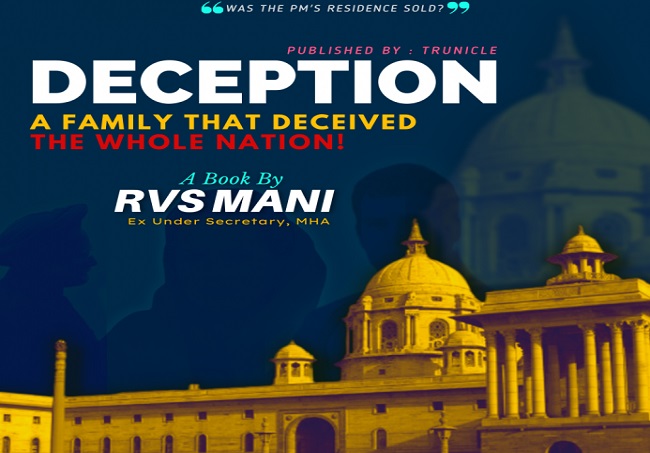 The book reveals that in 2008, a contract was struck with Nihal Singh, a Sikh living in London, to sell the Prime Minister's mansion with the signatures of the country's then-Prime Minister. Kalyan was assigned to London to mediate the dispute, and the problem was settled once Nihal's demand was fulfilled. It could have strengthened the Khalistanis or the ISI.
In September 2008, there was a bomb blast in Malegaon. This blast was carried out by Indian Mujahideen and Ahle Hadith, according to preliminary reports. However, the Maharashtra ATS has detained Abhinav Bharat members in this matter.
It's worth noting that the Abhinav Bharat Sangathan, which had been defunct since 1953, was only resurrected in 2005. This is where the seeds of Hindu terrorism were sown.
The book tries to explain how a country's political family has deceived the country. This book is an attempt to inform India's majority Hindu society about how political parties cooperate to increase their vote bank. They are unconcerned about other people's lives. In this book, it is also stated how powerful bureaucrats are puppets of political parties or leaders.
RVS Mani has put a tremendous amount of effort into this book. ​If this book is translated into Hindi, the common people of India will be able to make themselves aware. I'm hoping that this book will be adapted into a film.