UP Board Result 2022: 85.33% pass in class 12 exams, Divyanshi tops the list [Full List]
A total of 51.92 lakh students attempted the exams for class 10 and class 12 board examinations this year held by UPMSP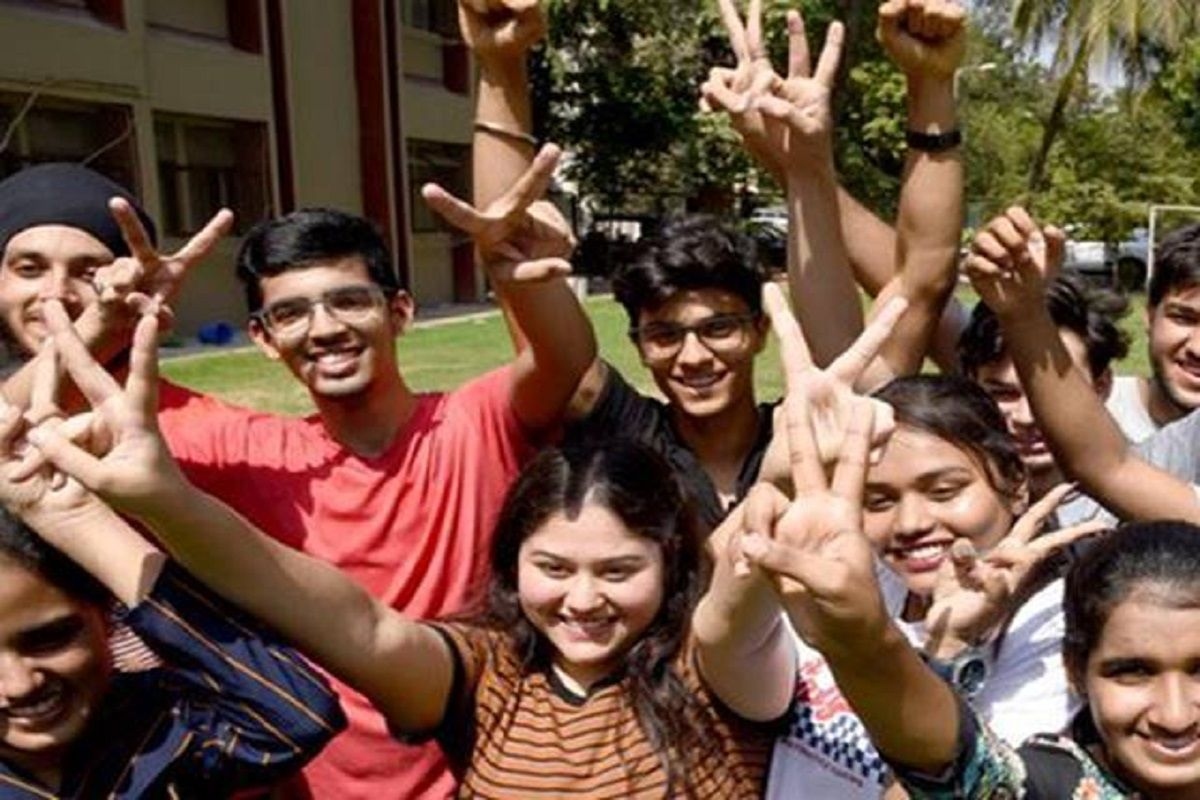 New Delhi: After declaring the results for class 10th, the Uttar Pradesh Madhyamik Shiksha Parishad (UPMSP) has now announced scores for class 12 examination held earlier this year.
A total of 51.92 lakh students attempted the exams for class 10 and class 12 board examinations this year held by UPMSP. The students will require to secure a minimum of 30 per cent of marks to clear each of the examinations in 2022.
Meet topper of this year: 
Rank 1: Divyanshi from Fatehpur with 95.4% marks
Rank 2: Ashika Yadav from Prayagraj with 95% marks
Rank 3: Yogesh Pratap from Barabanki with 95% marks
Rank 4: Blakrishnan from Fatehpur with 94.20% marks
Rank 5: Prakhar Pathak from Kanpur Nagar with 94% marks
Rank 6: Jeeya Mishra from Prayagraj with 94% marks
Rank 7: Anchal Yadav from Prayagraj with 94% marks
Rank 8: Abhimanyu Verma from Barabanki with 94% marks
Rank 9: Jatin Raj from Moradabad with 93.80% marks
Rank 10: Swati Goswami from Lucknow with 93.80% marks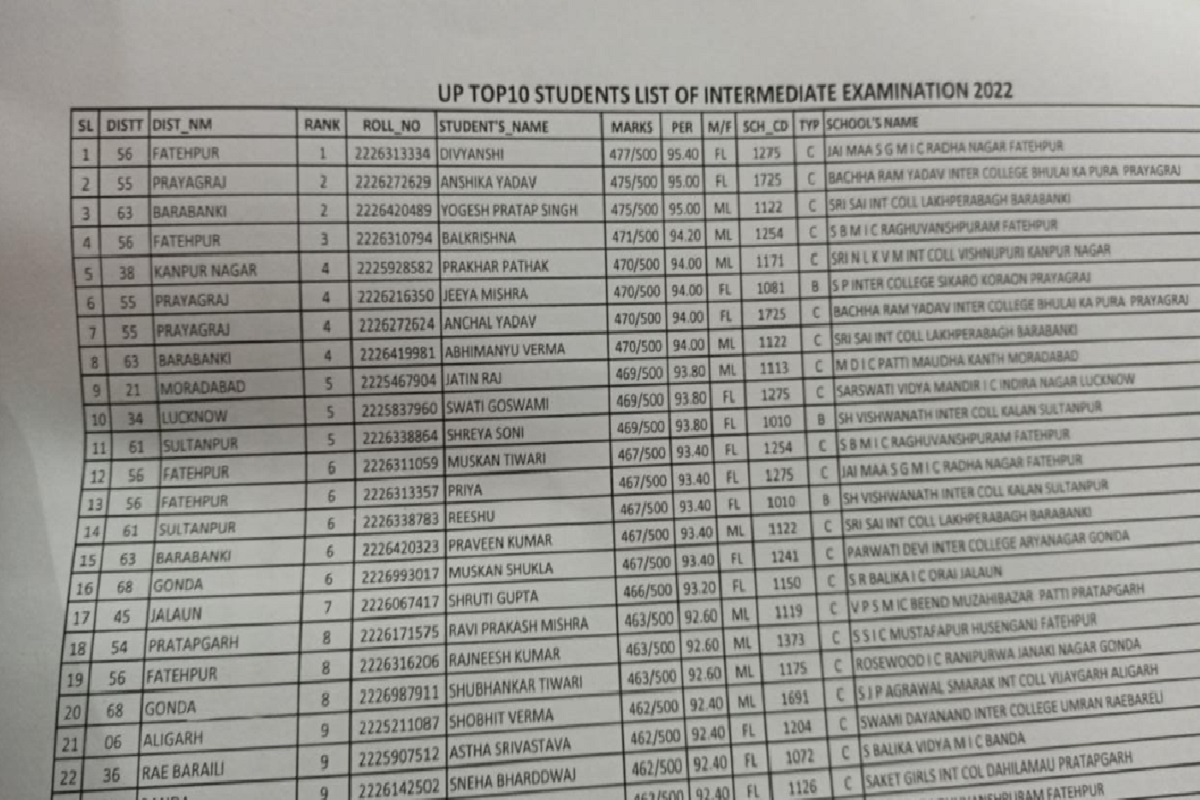 Girls outperform boys once again 
The passing percentage among boys for this year remained 81.21% while for girls it stood at 90.15%.
Similarily, girls had outperformed boys last year too, wherein 97.47% of male students had passed the exam, while 98.4% of girls had cleared the UP board exams.
Uttarpradesh Chief Minister Yogi Adityanath took to twitter to congratulate the toppers as well as others who've cleared the board examinations this year.
"UP Hearty congratulations to all the students, their parents and teachers who were successful in the board's 10th and 12th class examinations. This success is the result of the tireless hard work, dedication and excellent guidance of all the students.May you all have a bright future with the blessings of Maa Sharde", he wrote in Hindi.
उ.प्र. बोर्ड की 10वीं व 12वीं कक्षा की परीक्षा में सफल हुए समस्त विद्यार्थियों, उनके अभिभावकों व गुरुजन को हार्दिक बधाई।

यह सफलता सभी विद्यार्थियों के अथक परिश्रम, लगन और उनके गुरुजन के उत्कृष्ट मार्गदर्शन का सुफल है।

माँ शारदे की कृपा से आप सभी का भविष्य उज्ज्वल हो।

— Yogi Adityanath (@myogiadityanath) June 18, 2022
In an another tweet he wrote, "Board of Secondary Education, U.P. Hearty congratulations to Mr. Prince Patel and Ms. Divyanshi, the students who secured first place in class 10th and 12th examinations respectively. I wish that with your hard work and hard work, both of you keep climbing new steps of success. You both have a bright future!".
माध्यमिक शिक्षा परिषद, उ.प्र. की 10वीं व 12वीं कक्षा की परीक्षा में प्रथम स्थान प्राप्तकर्ता विद्यार्थी क्रमशः श्री प्रिंस पटेल व सुश्री दिव्यांशी को हार्दिक बधाई।

कामना है कि अपनी कर्मठता व परिश्रम से आप दोनों सफलता के नित नए सोपान चढ़ते रहें।

आप दोनों का भविष्य उज्ज्वल हो!

— Yogi Adityanath (@myogiadityanath) June 18, 2022