BB OTT 2: Rakhi Sawant makes big statement about Elvish Yadav, says 'Bigg Boss ka winner kahin dikhayi nahi deta'
While Elvish's triumph got his fans thrilled with Joy and happiness, supporters of show's first runner-up Abhishek Malhan were visibly upset with the result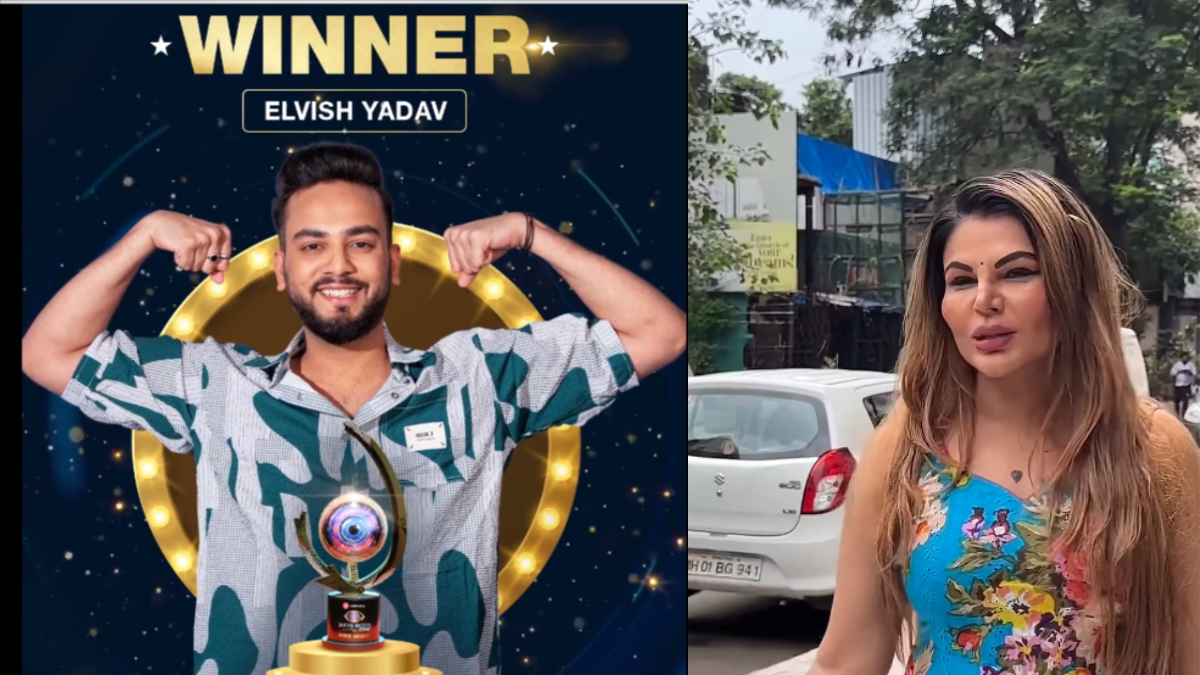 New Delhi: Bigg Boss is undoubtedly the most popular reality show in the Indian entertainment industry.
Be it for its host Salman Khan's unbeaten charm or the drama and thrill it offers, the reality show has provided a good dose of entertainment to the fans both on television and OTT over the years.
In its recently concluded OTT 2 season, we saw famous YouTuber Elvish Yadav lift the show's prestigious title by defeating Abhishek Malhan and other runner-ups in a tough fight in the grand finale. With this victory, Elvish not only clinched the BB OTT2 trophy but also created history by becoming the very first wild-card contestant to win the Salman-hosted show.
While Elvish's triumph got his fans thrilled with Joy and happiness, the supporters of the show's first runner Abhishek Malhan were visibly upset with the result as they claimed that since Abhishek was in the BB house from day 1, he deserved to win more than Elvish did.
Meanwhile, former Bigg Boss contestant Rakhi Sawant shocked Elvish's fans by making a shocking statement about him and other Bigg Boss winners.
Rakhi Sawant's controversial words for Bigg Boss winners
View this post on Instagram
While having a chat with Telly-Masla, Rakhi spoke about the 25-year-old YouTuber and made it clear that even though she is joyed to see Elvish clinch the Bigg Boss title, she didn't want him to win the show.
Following that, Rakhi, who has participated in the show's several seasons, also talked about the future of Bigg Boss winners and said, "Bat aisi hai ki Jo Bigg boss ka winner ban jata hai unka career aage nahi chal paata hai aap sabko dekh lo. Aur jo winner nahi hote humare jaise unki nikal padti hai."(Bigg boss winners go nowhere in their lives while the rest of the contestants do well in their careers)
"Bigg boss ka winner bad me kahi dikhai nahi deta"(Bigg Boss winners are nowhere to be seen after the show), she added further.
Notably, along with the BB OTT 2's glittering trophy, Elvish Yadav also bagged handsome prize money of ₹ 25 lacks and even though the champion is currently busy enjoying his newly earned glory, it will be interesting to see if he responds to Rakhi's remakes on him in the coming days.