Alia Bhatt and Shefali Shah-starrer Darlings' teaser out; Here's how fans are reacting
The teaser shows that Shefali and Alia who are playing the role of mother and daughter live a humble life.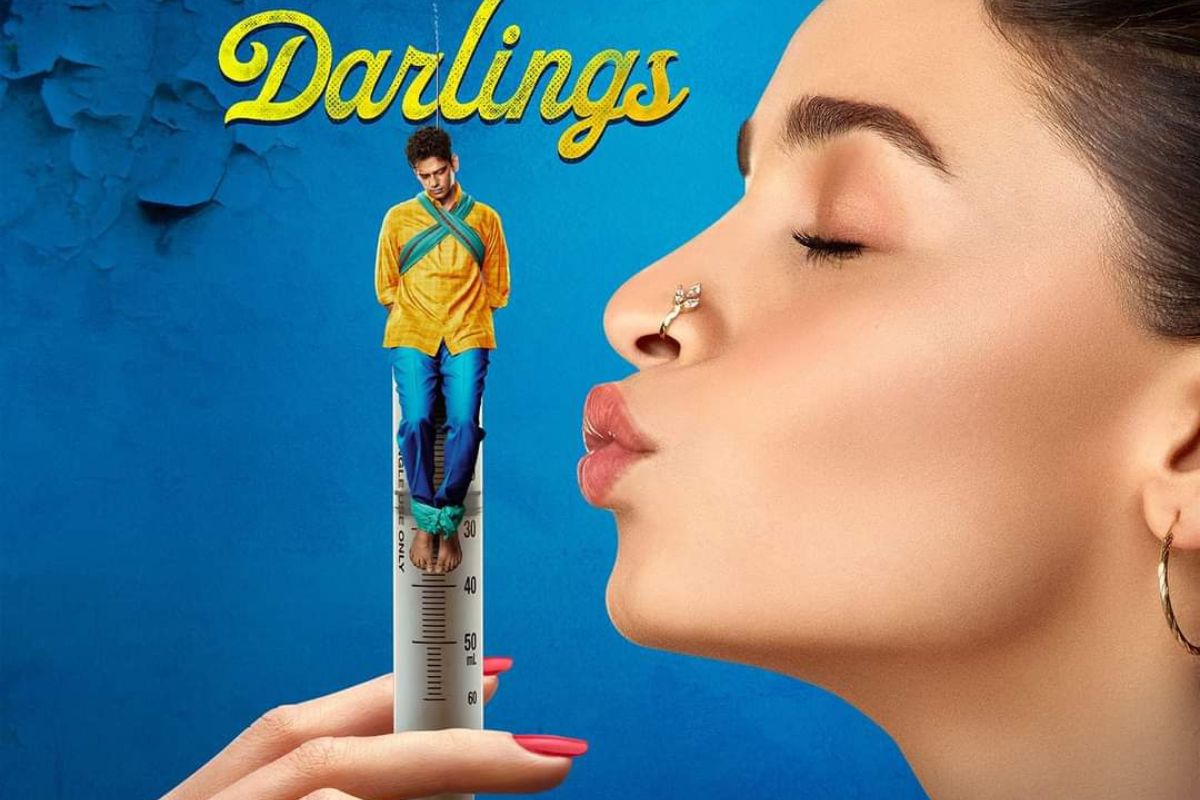 New Delhi: The much-awaited teaser of Darlings is already here. Alia Bhatt and Shefali Shah's Darlings have all the elements that would take the audience through a racy ride of dreams and desire, and to that extent to which the two lead female actresses can go to get things in their favour. We are already waiting for the thrilling journey of the Darlings.
The teaser shows that Shefali and Alia who are playing the role of mother and daughter live a humble life. But things turn out to be different than they seem in the reality. The duo can go to any extent for their survival in this man's world. Vijay Varma and Roshan Mathew play significant roles in the movie, however, the teaser shows that they are suspicious of each other's presence. They both are merely used as pawns in the lives of Alia and Shefali.
The two female leads are suspected of an apparent murder. However, they argue that they are innocent and killed the victim "in their Imagination." Both witty and eccentric, Alia and Shefali are set to give a power-packed performance.
View this post on Instagram
In the backdrop of the teaser, Alia is heard saying a famous story of a scorpion and a frog crossing a river. She's hinting at the basic nature of a creature, which remains the same, given any situation.
Netizens are showcasing their excitement to see the dark comedy, Darlings. Alia Bhatt has successfully marked her presence through the teaser and fans can't wait any longer to see another side of her.
Take a look at some of the reactions by netizens:
#AliaBhatt just keeps getting better with each movie and can we just appreciate that background music. #Darlings teaser is a cracker. pic.twitter.com/y9U5JiE89G

— sojaoyuviii (@sojaoyuviii) July 5, 2022
She will never stop amazing me with her choices. Absolutely loved the #Darlings teaser! Alia Bhatt the Queen of Bollywood. pic.twitter.com/7e4N9I2YUQ

— 𝑩𝒓𝒊𝒔𝒉𝒕𝒊 (@DeadOverHeels_) July 5, 2022
i'm so excited for darlings ! the teaser looks fabulous and i love the mysterious/dark side of the story, take my money 💸#aliabhatt #darlings pic.twitter.com/WPkBf0AQpF

— Ashh-Loove ♡♡♡ (@AishRanliaLoove) July 5, 2022
You say Versatility, I hear Alia Bhatt.#AliaBhatt #Darlings pic.twitter.com/aZHyl6UeNW

— 🅱️ (@Bellatrixx21) July 5, 2022
She is winning our hearts again.❤️#AliaBhatt #Darlings #Bollywood ☺️#TeJran #ZeeNuNewx9entertain #ZeeNuNew pic.twitter.com/Uzt2iDdrCM

— Samiksha Adhikari (@Samiksh61031470) July 5, 2022
When someone tells you a secret you already know: #Darlings #AliaBhatt pic.twitter.com/2KUuhgwMJd

— Andy (@iamandy1987) July 5, 2022
It's just a tease, #Darlings!

Anything with #AliaBhatt and #ShefaliShah is bound to be a thrilling ride. Excited for this one. pic.twitter.com/aH4jTYC9qM

— Mayukh Majumdar (@mayuxkh) July 5, 2022
This is fantastically AWESOME! 😍

Alia Bhatt, Shefali Shah, Vijay Varma and Roshan Matthew's crime-comedy #Darlings premieres on 5th August on @NetflixIndia!

Directed By — @djasmeet

Written By — Jasmeet K Reen, Parveez Shaikh & Vijay Maurya pic.twitter.com/1h7JrNnOhP

— Rahul Raut (@Rahulrautwrites) July 5, 2022
Darlings is a dark comedy that explores the lives of mother and daughter, trying to make space for survival in Mumbai. They tend to fight against all odds while seeking courage and love in exceptional circumstances.
The movie is produced by Gauri Khan, Alia Bhatt, and Gaurav Verma and marks the feature debut of Jasmeet K Reen as director. The music is done by Vishal Bharadwaj, with Gulzar as its lyricist.