Amazon Prime New Releases in August 2022: Latest OTT web series, TV shows and Movies to watch (Trailers)
Drama series follows the life of eight new students who have come to study in Kota's two biggest, rival coaching institutes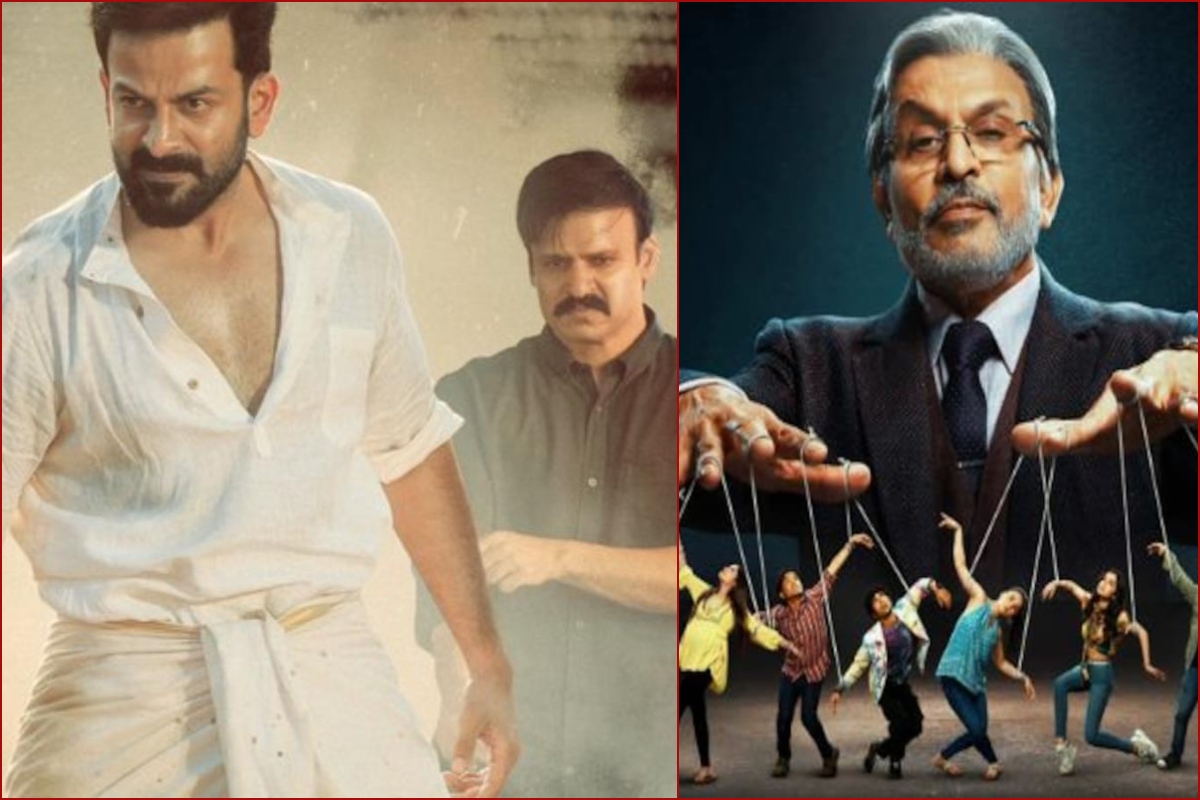 New Delhi: The previous month of July 2022 has been a roller coaster ride for Amazon Prime's subscribers with the action-packed web series 'The Terminal List' and stand-up reality show 'Comicstaan' Season 3.
The hopes are high for August 2022 too, and the OTT giant seems packed with a solid dose of entertainment with a chunk of family entertainers, action thriller movies, mysterious web series, bone-chilling documentaries and much more.
Here, we have brought all that is set to arrive on Amazon Prime Video in the month of August 2022 to binge watch at the safety and comfort of your home.
Movies, web series arriving from August 21 – 31: 
1. Samaritan
Release Date: August 26
Twenty-five years ago, Granite City's superpowered vigilante, Samaritan, was reported dead after a fiery warehouse battle with his rival, Nemesis. Most believe he perished in the fire, but some, like Sam, have hope that he's still alive. With crime now on the rise, Sam makes it his mission to coax Samaritan out of hiding to save the city from ruin.
2. The Lord of the Rings: The Rings of Power
Release Date: August 26
From the darkest depths of the Misty Mountains, to the majestic forests of the elf-capital of Lindon, to the breathtaking island kingdom of Númenor, to the furthest reaches of the map, these kingdoms and characters carve out legacies that live on long after they are gone.
Movies, web series arriving from August 11 – 20: 
1. Udan Patolas
Release Date: August 11
The web series introduces viewers to a girl gang from a small town in Punjab trying to fit in the elite Mumbai society. Directed by Shakti Sagar Chopra, Udan Patolas features Sukhmani Sadana, Poppy Jabbal, Apoorva Arora, and Aasttha Ssidana.
2. Thank You
Release Date: August 12
Vikram Kumar directorial is a Telugu-language romantic drama Naga Chaitanya, Raashi Khanna, Malavika Nair, Avika Gor and Sai Sushanth Reddy in the lead roles. The film is set to arrive on Amazon on August 12.
2. Peacemaker
Release Date: August 14
Peacemaker is a man who fights for peace at any cost, no matter how many people he has to kill to get it. The black comedy drama features John Cena, Jennifer Holland, Freddie Stroma, Robert Patrick, amongst others in the lead role.
Movies, web series arriving from August 1 – 10: 
1. All or Nothing: Arsenal
Release Date: August 4
Shows the behind the curtain during a crucial season at one of the world's biggest football clubs, as Arsenal focus their efforts on challenging for domestic success and returning to elite European competition.
2. Kaduva 
Release Date: August 4
The film is set in the late 90s revolving around the life of a young high range rubber planter from Mundakayam and his rivalry with a high ranking officer in the Kerala Police.
3. Crash Course
Release Date: August 5
Crash Course is a drama series that follows the life of eight new students who have come to study in Kota's two biggest, rival coaching institutes. The Ratanraj Jindal vs. Arvind Batra rivalry is an old one. They are the owners of the top institutes, hell-bent upon finishing the other to gain complete control of the education business in Kota.
4. Thirteen Lives
Release Date: August 5
In the true story of Thirteen Lives, twelve boys and the coach of a Thai soccer team explore the Tham Luang cave when an unexpected rainstorm traps them in a chamber inside the mountain. Entombed behind a maze of flooded cave tunnels, they face impossible odds.