Anurag Kashyap praises Alia Bhatt; reveals why he can't work with her
Anurag Kashyap praises Alia Bhatt as one of the finest performers in the country. However, he revealed his approach to working with actors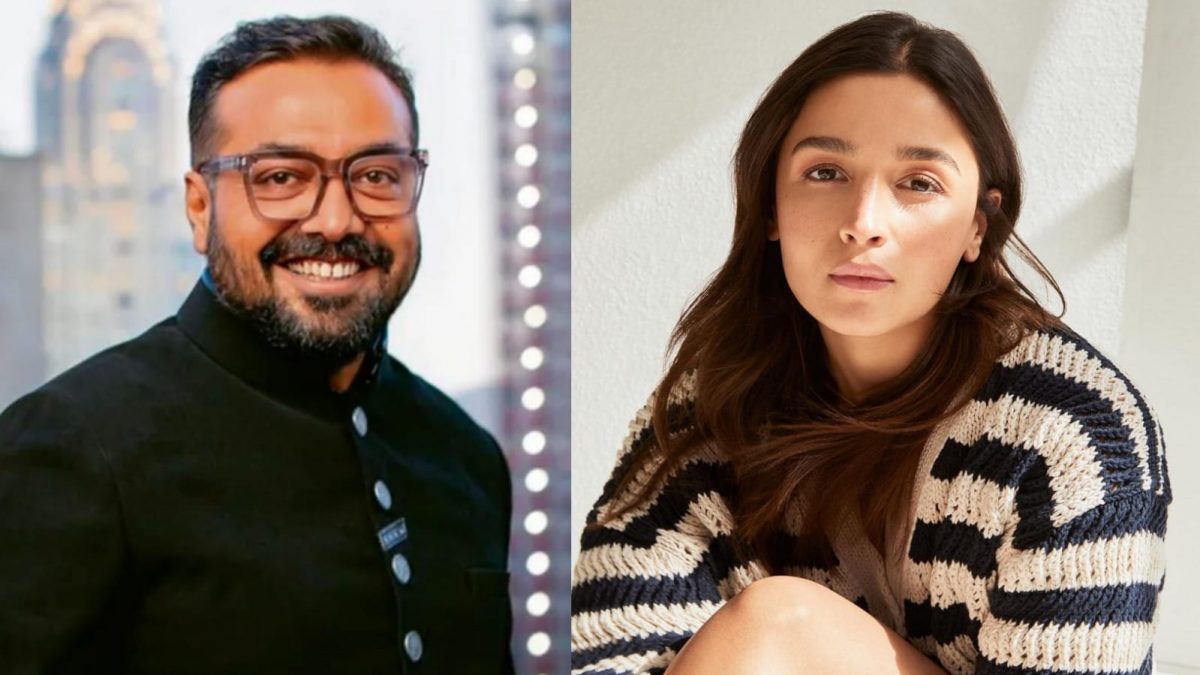 New Delhi: From her Bollywood debut in Student Of The Year to her Hollywood debut in Heart of Stone, Alia Bhatt has made remarkable strides in her career. The new mother is currently celebrating her victory at the 69th National Film Awards, where she won Best Actress for Gangubai Kathiawadi. Filmmaker Anurag Kashyap was among the Bollywood stars who congratulated her on this prestigious achievement. However, Kashyap believes that he cannot approach Alia for future collaborations.
Anurag Kashyap on working with Alia Bhatt
During an interview with Zoom Entertainment, the filmmaker praised Alia Bhatt as one of the finest performers in the country. However, he revealed his approach to working with actors, stating that he does not pursue them persistently. If an actor displays hesitation or reluctance, he quickly withdraws and seeks someone who is fully devoted to the role. It reflects his preference for collaborating with individuals who are completely committed to their craft.
The filmmaker acknowledged that he wouldn't approach stars like Alia Bhatt for his films because he realizes that his budget might not match their usual expectations. While he appreciates Alia's talent and reaches out to her after watching her work, he also remains quiet when he dislikes something she has done. Expressing his interest in working with her, he emphasizes that it should not compromise the film's budget and dynamics. However, he believes in not pursuing actors more than once and respects their hesitation, as he believes it reflects their lack of genuine passion for the role, which can be evident on screen.
Alia Bhatt made a cameo appearance in Anurag Kashyap's film Ugly, and she recently ventured into Hollywood with Heart of Stone. In the interview, Anurag mentioned that he cannot afford actors like Nawazuddin Siddiqui and Vicky Kaushal, even though he believes they would be willing to work with him for free or for a reduced fee. Despite the actors' potential willingness, financial constraints prevent him from collaborating with them at their current market value.
Alia Bhatt's Work Front
View this post on Instagram
Alia Bhatt continues to be one of Bollywood's most popular and in-demand actresses. After the success of Rocky Aur Rani Kii Prem Kahaani, which garnered both domestic and international acclaim, she made her Hollywood debut in Heart of Stone, appearing alongside Gal Gadot and Jamie Dornan. Alia is now preparing for an action-packed prison break film under the direction of Vasan Bala. Her upcoming projects are said to include Sanjay Leela Bhansali's Baiju Bawra and a standalone film within Aditya Chopra's spy universe.