Bhojpuri Devi Geet 2022, Maai Mori Angana Me Aili: Pawan Singh's new Navratri 2022 special song released
Bhojpuri Devi Geet 2022, Maai Mori Angana Me Aili: Pawan Singh's new Navratri 2022 special song released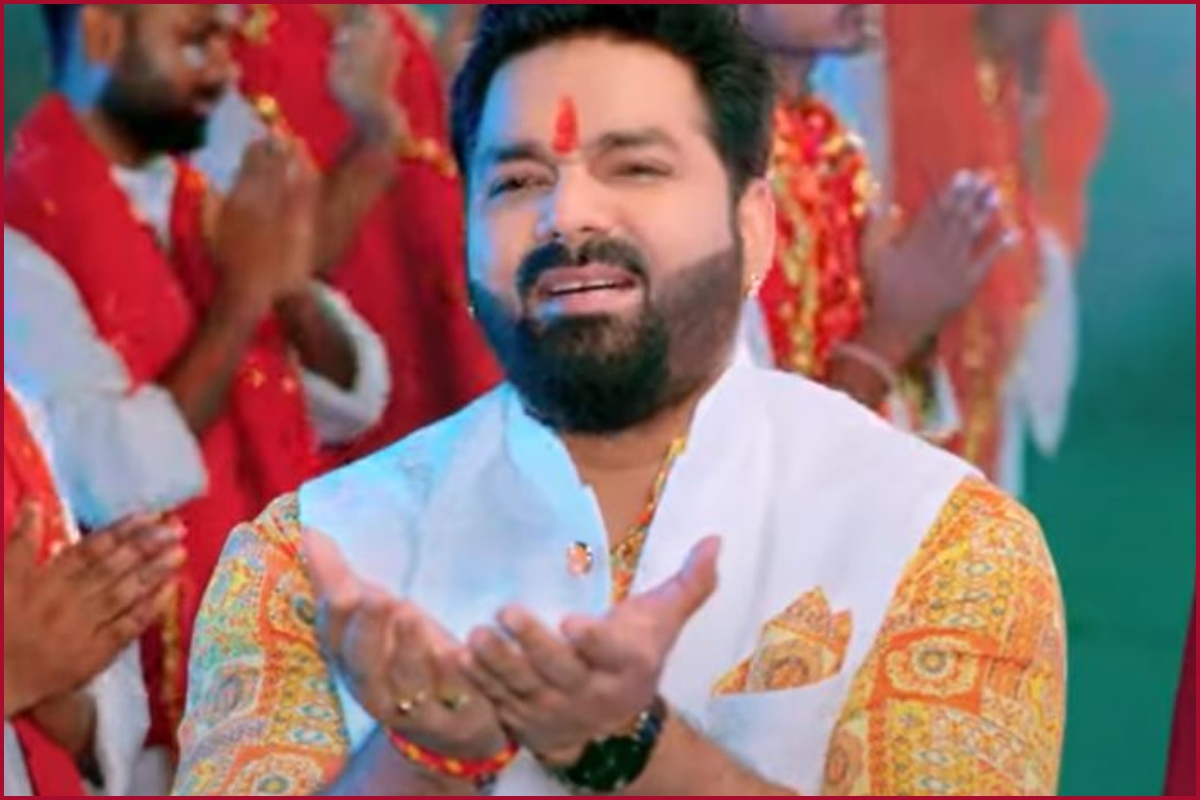 New Delhi: Bhojpuri superstar and singer Pawan Singh has released new Bhojpuri devi geet titled "Maai Mori Angana Me Aili" on the occasion of Navratri.
The song was released on Monday, September 27 on the YouTube channel- BEST ONE MUSIC.
After the release, the song is trending on social media and Pawan Singh's song is being praised and receiving love and appreciation on Internet.
In the video, Pawan Singh can be seen praising Maa Durga's big idol which is placed in a puja pandal.
The song has been sung by Pawan Singh and the lyrics of the song has been written by Ashutosh Tiwari. The music has been directed by Priyanshu Singh and the Video has been directed by Pawan Pal.
He can be seen wearing orange shade kurta, with white pyjama and white Nehru jacket.
As he sings and praise Maa Durga, he says he is blessed that Maa Durga has arrived in  his "aangan."
This Navratri song has been released under the label "best one music."
WATCH VIDEO
Pawan Singh New Devi Geet Video: Bhojpuri song 'Sato Bahiniya Aili' released on Shardiya Navratri
This is not the first time that Bhojpuri superstar has released a song on the occasion of Navratri.
Earlier, the actor has also released a song titled 'Sato Bahiniya Aili'.