From Mughal-e-Azam to Kranti: 5 iconic movies of legendary actor Dilip Kumar
Dilip Kumar was also known as the 'Tragedy King' and 'the first Khan' in the Hindi film industry and is credited for bringing realism to the films.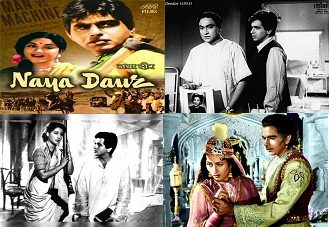 Dilip Kumar has passed away at the age of 98 at Mumbai's PD Hinduja Hospital in Mumbai. Born as Muhammad Yusuf Khan on 11 December 1922, the veteran actor's career spanned six decades in Bollywood. Kumar was also known as the 'Tragedy King' and 'the first Khan' in the Hindi film industry and is credited to bring realism to the films. Apart from being an actor, he was also a film producer and an activist.
5 most Iconic movies of the Late Dilip Kumar saheb:
1. Naya Daur (1957)
The film starring Dilip Kumar, Vyjayanthimala, Ajit and Jeevan; revolves around a man who introduces a bus service in an attempt to make quick profits and endangers the peace and livelihood of local farmers and workers. This was originally a black and white film which was colourized and re-released later in 2007.
2.Devdas (1955)
Based on Sharat Chandra Chattopadhayay's popular novel 'Devdas'; it is an Indian drama film directed by Bimal Roy. With Dilip Kumar, vjyajayanti mala, Suchitra Sen and Motilal in lead roles; the plot of the film revolves around Devdas and Paro's childhood friendship that blossoms into a love affair in their youth and later Paro is forced married to a rich Zamindar when Devdas's family disapproves of their relationship, turning Devdas into a depressed alcoholic.
3. Mughal-e-Azam (1960)
This epic historical drama directed by K Asif, has been a popular Indian movies regardless of time. The plot revolves around an emperor's son who is in love with a beautiful courtesan and is determined to be with her, even if it means to revolt against his father's establishment and end up in a deadly war.
4.Deedaar (1951)
An Indian melodrama film about unfulfilled love and the tragic events that follows behind. The film was originally a black and white film directed by Nitin Bose; starring Ashok Kumar, Dilip Kumar, Nargis and Nimmi.
5.Kranti (1981)
Sanga, a devout employee of Raja Laxman Singh, is falsely accused of killing him. He escapes prison and forms a group of revolutionaries with the sole aim of driving the British out of India. This film was written by Salim Javed and was directed and produced by Manoj Kumar.