Home » Entertainment »
From thrillers to rom-coms: 5 web series on Netflix that will keep you hooked (TRAILERS)
Here is the list of web series coming soon on Netflix. They have interesting plots and worth a watch.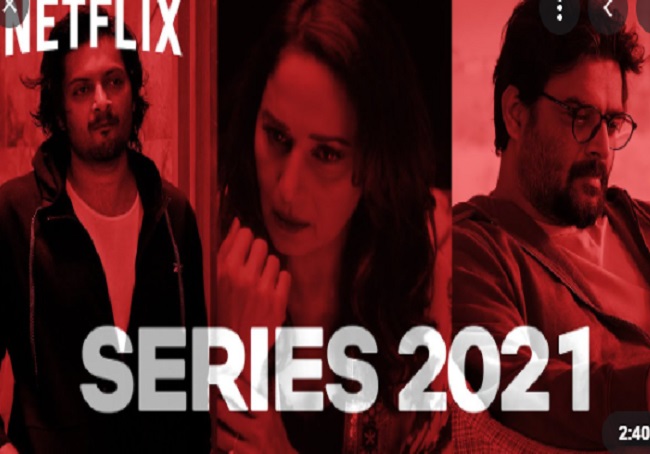 New Delhi: OTT platforms like Netflix, Prime, Disney+Hotsar, and others have not only changed the movie-watching experience of the Indian audiences but have also brought a drastic change by introducing them to various rich-in content web series in their local languages. This was revolutionary for traditional, never-ending- daily soap watching Indian audiences. The very same audience not quickly adapt to this new, comparatively shorter but content-based series, but also start binge-ing on to their favorite genres.
Bringing you the upcoming web series with interesting plots, soon to be out to watch on Netflix
1) Delhi Crime Season 2
The first season of this series was based on the police investigation of the 2012 Nirbhaya Rape Case in Delhi. The case had received a lot of media attention throughout the world.  Shefali Shah was applauded for her portrayal of the investigating officer in the series. Netflix had earlier announced a second season for this award-winning series and it is expected to release soon.
2) Decoupled
The soon-to-be-released witty-comic series starring Madhvan revolves around a writer and his divorced wife. The series goes through different aspects of marriage, relationships, and its complex nature in an Indian context.
3) Jamtara: Sabka Number Ayega season 2
The first season of this series was a thriller that focused on phishing and vishing scams and how politics is also involved in the nexus. The second season was much awaited and is about to release soon.
4) Mai
The upcoming series features Sakshi Tanwar in the lead role, as a middle-class woman who finds herself in the middle of crimes and politics intertwined with each other. The series is a Anuskhka Sharma Production, and will soon be released on Netflix.
5) Aranyak
Raveena Tandon will debut on OTT with Aranyak, where she will be playing the role of a cop in the investigative thriller. The series is created by Rohan Sippy.