Govinda Birthday Special: When Govinda revealed why he married again at age of 49…Check here
Govinda married his wife Sunita again with proper rituals at the age of 49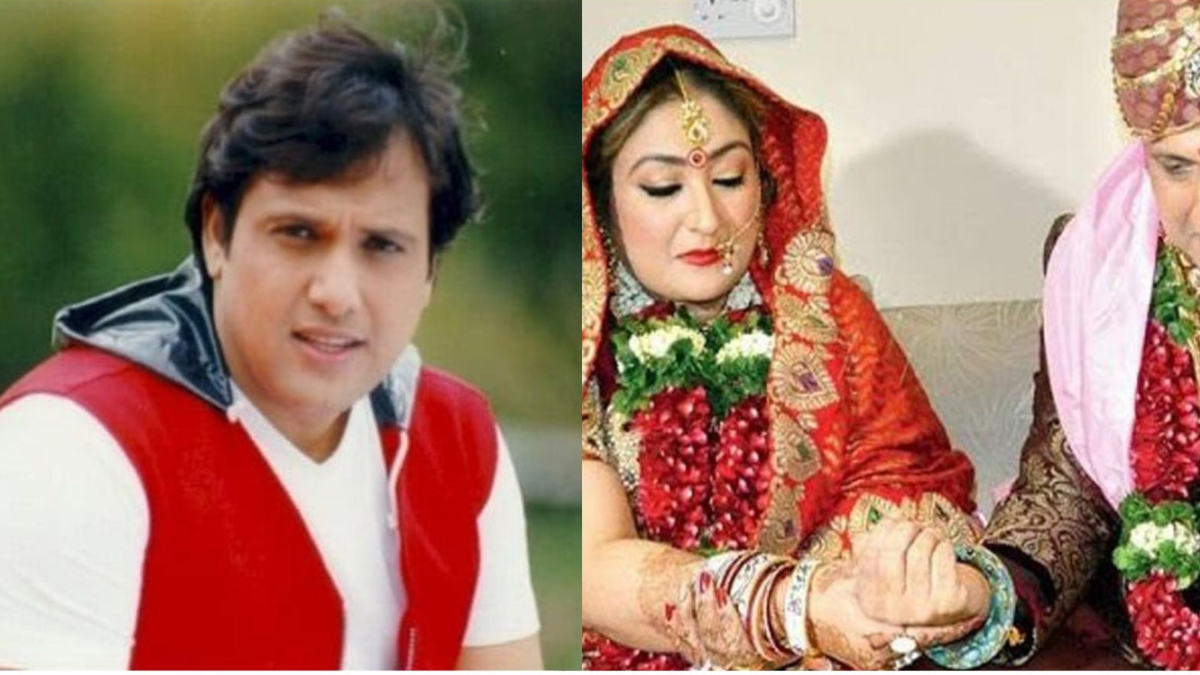 Bollywood's hero no. 1 Govinda is celebrating his 58th birthday today. Govinda's stardom peaked in the 90s. Be it his dance, comedy, or romance, Govinda charmed everyone with his impeccable skills. The Hindi film industry of the 90s couldn't get enough of Karishma Kapoor, Ravina Tondon, and Govinda's on-screen chemistry.
But in Bollywood, it doesn't take much for the rising sun to set. It was in the 2000s when Govinda's career assumed a downward slop. Govinda's career got revived with Salman Khan's Partner but the magic didn't last long and slowly, Govinda limited himself to side roles.
View this post on Instagram
Govinda has talked about his career journey very candidly at times. Govinda revealed the reason why he was driven out of the film industry in an emotional interview.
Govinda recalled that many people in the industry were envious of his fame and they used to spread rumors about the star. He said, "everyone has to face bad times, and so did I." He said some people in Bollywood were envious of his looks, dance and good work drove him out of the movie industry.
Govinda's personal life is so no less than a movie. The actor once revealed the reason why he married again at the age of 49. Govinda married his wife Sunita again with proper rituals at the age of 49. He expressed that he did so upon his mother's wish who had asked him to remarry again once he reaches the age of 49.
View this post on Instagram
Govinda entered the film industry in 1986 with Ilzam. The same year, Govinda's Love 86 became a massive hit and it changed the course of Govinda's life.
The 58-year-old actor left an imprint on the Hindi film industry with major blockbusters like Bhagam Bhag, Biwi no.1, Jodi no.1, Bade Miya Chhote Miya, and many more. Govinda's unique style is still being replicated by new actors from not only India but other countries as well.