Home » Entertainment »
Habit song: Shehnaaz Gill fights back tears in Siddharth Shukla's final music video
Habit was released by the makers with the text that read, "Thousands of #SidNaaz fans wanted the song immediately. Who are we to come in the way? #HABIT OUT NOW."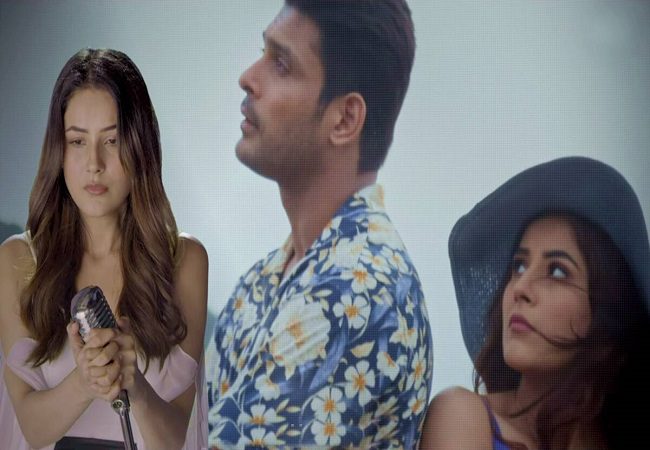 Habit song: Shehnaaz Gill fights back tears in Siddharth Shukla's final music video
New Delhi: Nothing beats the sheer happiness of seeing late actor Sidharth Shukla impressing the audience with his dancing and acting skills on screen for the last time. His final song 'Habit' has released on Wednesday, October 20, a day earlier on demand of Sidnaaz fans.
Sung by Shreya Ghoshal and Arko Pravo Mukherjee, 'Adhura' is an ode to Sidharth Shukla, who breathed his last on September 2.
Habit was released by the makers with the text that read, "Thousands of #SidNaaz fans wanted the song immediately. Who are we to come in the way? #HABIT OUT NOW."
Watch here:
The music video of the track features Sidharth Shukla and his rumoured girlfriend Shehnaaz Gill's remaining footage from the last time the two shot together for the music video.
The video began with a heart-broken Shehnaaz saying, "Bichda iss kadar ki rut hi badal gayi, ek shaks saare sheher ko viraan kar gaya (He left in a way that even the season changed, one person left the entire city desolate)."
The video was followed by pics/screen shots of her and Siddharth in Goa, including several behind-the-scenes videos.
"Habit" was previously titled "Adhura". On Saturday night, Shreya took to Instagram and treated Sidharth Shukla and Shehnaaz's fans by unveiling the official poster of the upcoming track.