In lnsta post, Kangana lauds Yogi govt, pokes fun at 'Didi'
The 2.10 hectare land estimated worth ₹97 crore lies in Madan Khadar area of the national capital near Noida and belongs to the Irrigation Department of U.P., the officials said.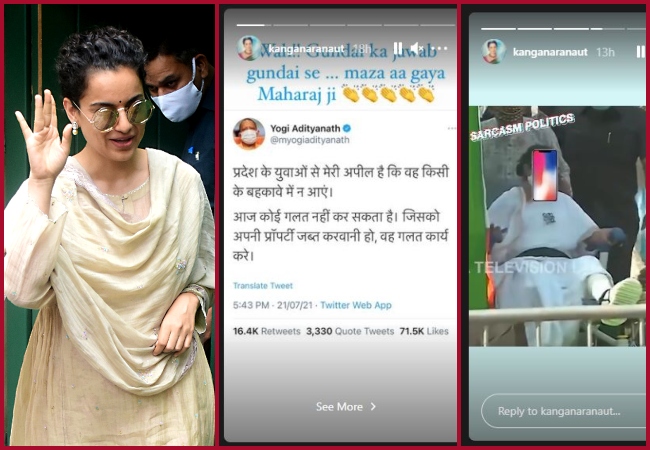 New Delhi: A day after Yogi govt removed Rohingyas from illegal encroachment on its land in Delhi, actress Kangana Ranaut has come out with effusive praise for his style of governance.
In her Insta story, she also ridiculed Mamata Banerjee.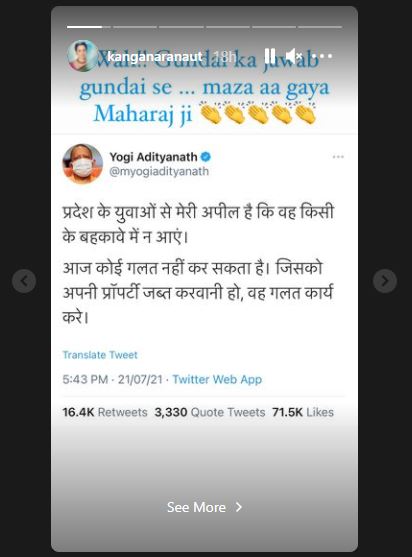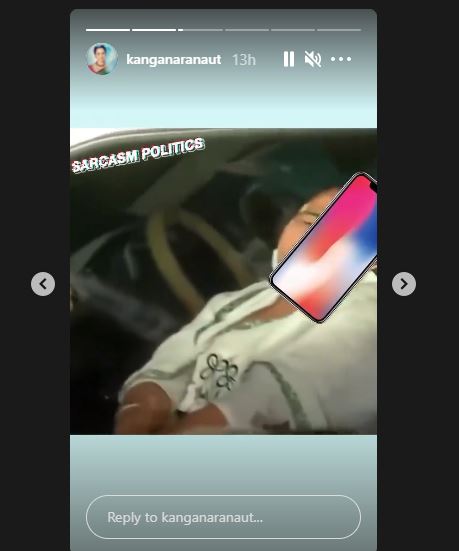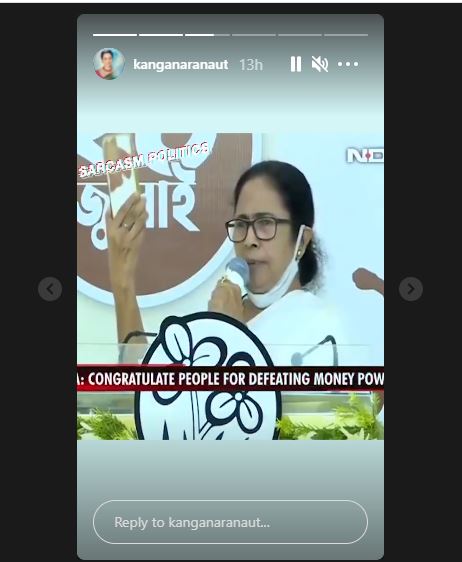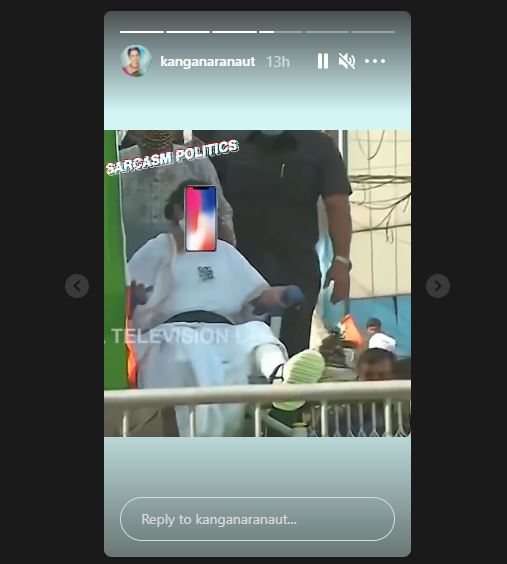 U.P. Jal Shakti Minister Mahendra Singh, who instructed the removal of the encroachment, shared a video of the early morning action on social media.
"Illegal Rohingya camps removed from the land belonging to the Irrigation Department in Madanpur Khadar at 4 a.m. Illegal occupants removed from the 2.10 hectare land of the U.P. Irrigation Department," Mr. Singh tweeted.
WATCH
दिल्ली पहुंचा सीएम @myogiadityanath का बुल्डोजर, सिंचाई विभाग की भूमि पर अवैध कब्जे से रोहंगिया कैम्प को हटाया गया, रोहिंग्याओं के अवैध कब्जे से खाली कराई 150 करोड़ की जमीन#Rohingya pic.twitter.com/uos3zfL3By

— Newsroom Post (@NewsroomPostCom) July 22, 2021