Veteran FilmMaker Mani Ratnam talks about upcoming film 'Thug Life' says why he prefers to stay quiet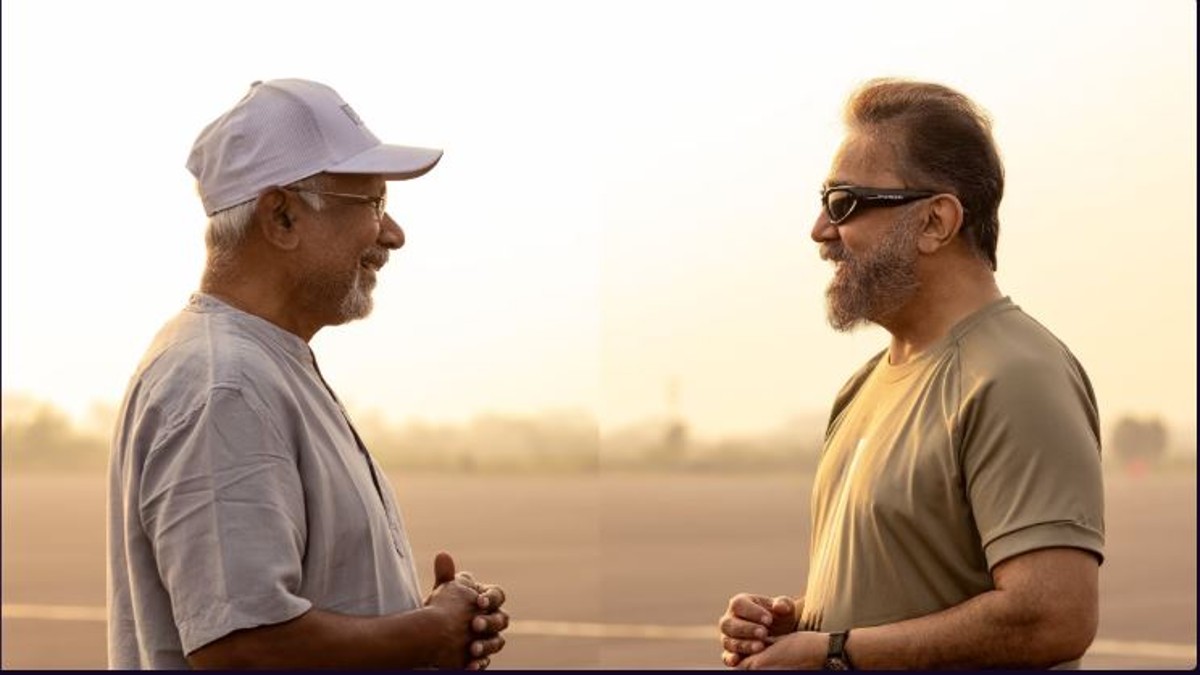 New Delhi: Veteran Filmmaker Mani Ratnam and Kamal Haasan have reunited for a film after a gap of over 35 years. The two legends will be seen working on the film 'Thug Life' which is a high-action drama. The Film Maker is busy with the last round of Pre-Production. The duo reunited after the cult classic film 'Nayakan' in the year 1987. The veteran director admitted that it is important to stay unpredictable and not repeat genres. He also gave the example of Charlie Chaplin how he entertained the audience with his signature style and never failed to repeat any genre.
'Thug Life' inspired by ' SkyWalker'? 
In the promos, Kamal Haasan is seen standing standing in a barren land wearing Rugged clothes. He has covered his face with Rustic Cloak. He is also seen facing five men from a distance, all the five men are holding weapons pointing towards Kamal Haasan. The camera was then moved towards his face where he is seen having moustache and a dense look. The five men slowly walk towards him holding weapons. Kamal Haasan then faces all of them and again covers his face with his rugged cloth again. Then comes the title of the film 'Thug life'.
View this post on Instagram
Kamal Haasan also Hosting Tamil Big Boss 7
The film is produced b y Raj Kamal Films International and Madras Talkies. The star cast of the film includes  Editor Sreekar Prasad, Ravi K Chandran, Jayaram Ravi, Trisha and Music is composed by A R Rehman. Apart from Thug Life, Kamal Haasan will also seen in Naag Ashwin's fiction film Kalki 2898 AD. starring Prabhas, Deepika Padukone and Amitabh Bachchan. The film is scheduled to release in January 12 2024.
He is also hosting the show Big Boss Tamil 7 and is receiving lots of love from the audience.
View this post on Instagram
Some of his best films are Mahanadi, Nayakan, Anbe Siwam, Thevar Magan, Hey Ram, Moonram Pirai, Pushkama Vimana, Sagara Sangamam, Apoorva Sagodharagal, Guna, Indian.