Home » Entertainment »
NDPS Court extends judicial custody of Rhea, Showik Chakraborty till 20 Oct arrested in NCB drug probe
In a massive development in Sushant Singh Rajput death case, the Mumbai Sessions Court has extended the judicial remand of Rhea Chakraborty & other till Oct 20
October 6, 2020 13:25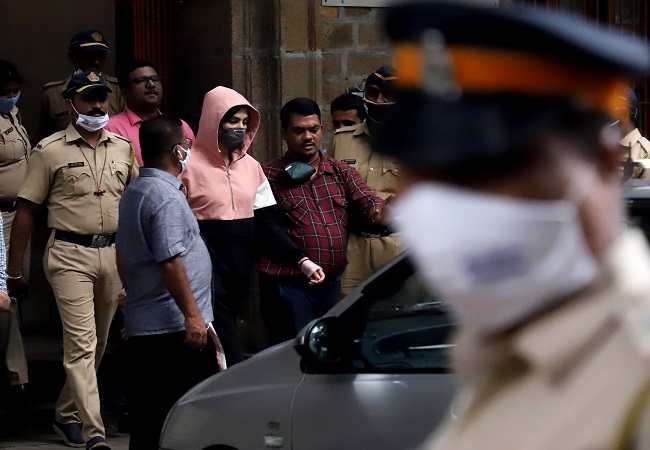 New Delhi: In a big development in the Sushant Singh Rajput death case, the judicial custody of Bollywood actor Rhea Chakraborty and her brother Showik in a drugs case related to Sushant Singh Rajput's death was extended till October 20 NDPS.
The Narcotics Control Bureau (NCB), probing the drug angle into the late actor's death has arrested at least 20 people so far and has summoned various Bollywood celebrities.
Earlier on September 22, the special Narcotics Drugs and Psychotropic Substances (NDPS) court had earlier extended the judicial custody of actor Rhea Chakraborty till October 6.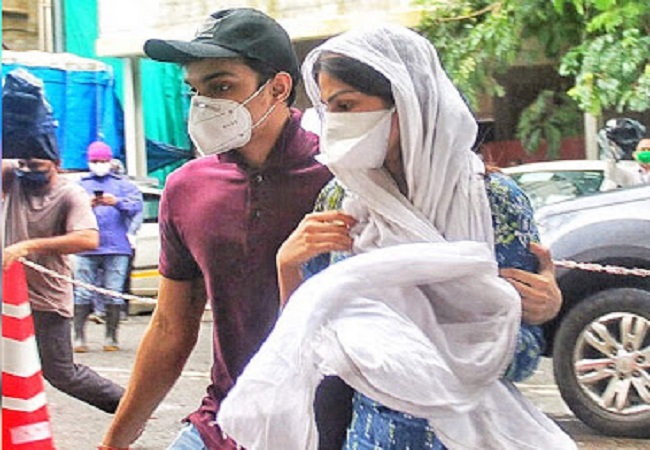 While applying for bail, Rhea had alleged that she had been pressurised into making self-incriminating confessions during her interrogations by the NCB. The actor had maintained that she has not committed any crime and has been falsely framed in the case. Withdrawing her 'self-incriminating confessions', she called her arrest as "unwarranted, unjustified," and termed it as arbitrary.
Rhea Chakraborty arrested by NCB in a drug case
Actor Rhea Chakraborty, who has been arrested by the Narcotics Control Bureau (NCB) in a drug case linked with Sushant Singh Rajput's death has revealed names of around 15 B-Grade Bollywood celebrities who are involved in drug use.
The NCB had launched an investigation after it received official communication from Enforcement Directorate (ED), in which there were various chats related to drug consumption, procurement, usage and transportation in connection with the Sushant Singh Rajput death case.
The ED had on July 31 registered an Enforcement Case Information Report in the late actor's death case after a First Information Report was filed by Rajput's father KK Singh against Rhea Chakraborty in Bihar on July 28.