Netflix New Releases: 5 movies, shows to binge watch this Lohri
When Jean-Louis' heart stops beating, he must confront his Oedipal issues, and ask his mother an unthinkable question, or he'll soon be dead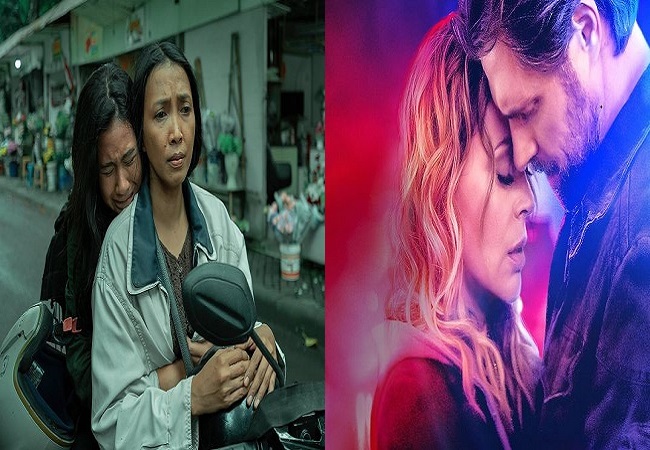 New Delhi: Just as we welcome the year 2022, the month of January is here with the Punjabi festival of Lohri, symbolizing the ripening of the winter crops as well as the start of a new harvesting season.
As Lohri is all about delicious food, family, and friends, the digital services that have now become an unrepeatable part of our lives are all set to make the festival of joy even more delightful with their set of new releases on January 13.
Here, we've brought 5 new releases on OTT giant Netflix for you to enjoy this Lohri with your loved ones.
New arrivals on Netflix: 
1. Brazen
Mystery writer Grace Miller has killer instincts when it comes to motive — and she'll need every bit of expertise to help solve her sister's murder. The thriller drama stars Alyssa Milano, Sam Page, and Emilie Ullerup in the lead roles.
2. The Journalist
A dedicated journalist doggedly pursues the truth about a government corruption scandal even as powerful enemies seek to neutralize her reporting. The popular Korean drama features Ryoko Yonekura, Go Ayano, and Ryusei Yokohama in the lead roles.
3. Photocopier
When photos of her at a party cause her to lose a scholarship, a student investigates whether something devastating happened to her that night. The Mexican teen drama stars Shenina Cinnamon, Chicco Kurniawan, and Jerome Kurnia in the lead roles.
4. Shaman King (Season 1)
Medium Yoh Asakura enters a battle tournament held every 500 years, competing with other shamans in a bid to become the all-powerful Shaman King. The Shounen anime features Yoko Hikasa, Katsuyuki Konishi, and Megumi Hayashibara in pivotal roles.
5. Dear Mother
When Jean-Louis' heart stops beating, he must confront his Oedipal issues — and ask his mother an unthinkable question — or he'll be dead in three days. The comedy-drama features Laurent Lafitte, Karin Viard, and Hélène Vincent in the lead roles.