Netflix Releases in August 2022: Latest OTT web series, TV shows, and Movies to watch (Trailers)
Eight horrifying comics stories have been adapted into an 8-episode series that will scare everyone off the school ground at night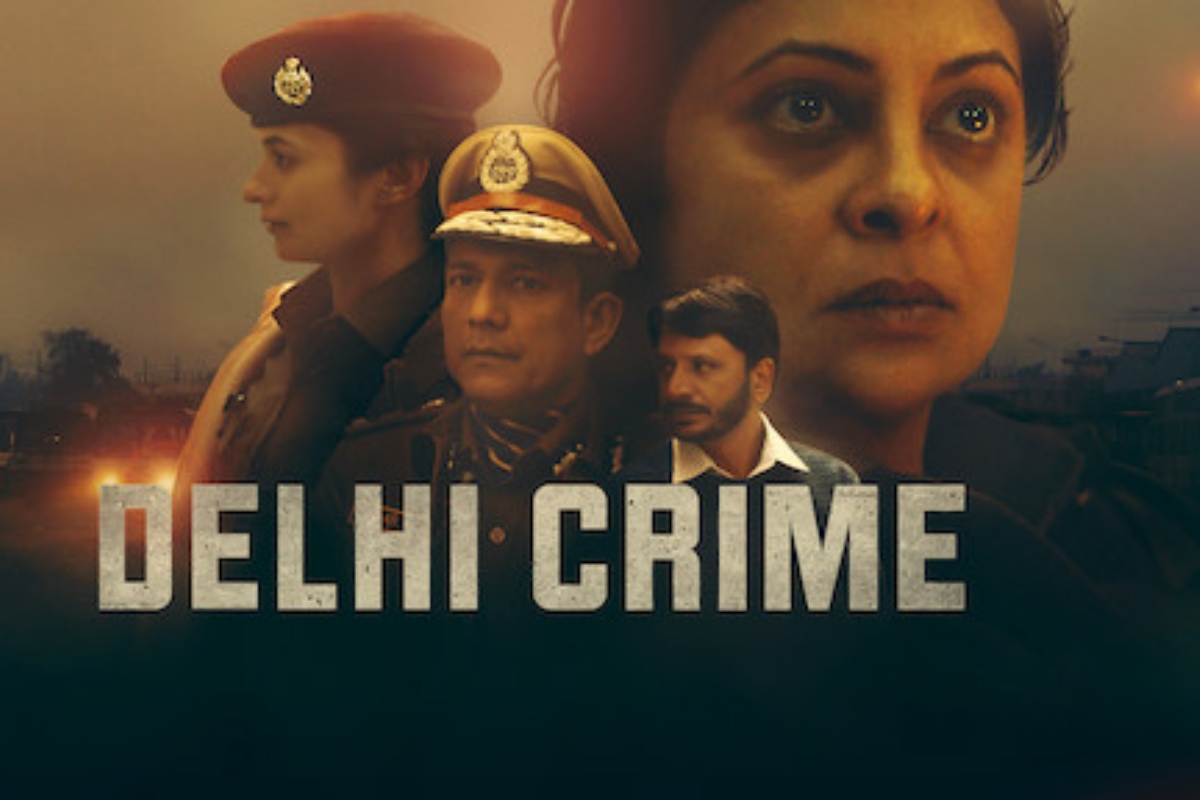 New Delhi: The month of July in the ongoing year 2022 passed on an interesting note for entertainment lovers with Indian actor Dhanush making his Hollywood debut with the Netflix original action thriller 'The Gray Man' along with Ryan Gosling.
The shocking three-part documentary series on Hunter Moore named 'The Most Hated Man on the Internet' received appreciating reviews from the audiences, and the digital viewers are hoping for a bashing watch throughout the forthcoming month of August.
Here, we have brought all the content across various genres which are set to stream online on the digital giant Netflix to binge watch in the upcoming month. Check the full list below
Movies, web series arriving from August 21 – 31:
1. Delhi Crime
Release Date: August 26
The first season of the award-winning series was based on a Delhi gang rape case, and the crime drama follows the Delhi Police's investigation into the finding of the men who perpetrated the crime. The fresh sequel of the series revolves around an ominous gang and a city in panic.
Movies, web series arriving from August 11 – 20:
1. The Next 365 Days
In the last part of the popular movie, Laura and Massimo reunite as a couple for a new beginning, though it gets complicated by Massimo's family ties and a mysterious man who enters Laura's life. This fresh sequel will bring answers to all your questions and what lies ahead.
2. Nikamma
Release Date: August 14
A young individual is at constant loggerheads with his sister-in-law, though both have to put aside their differences and cope with each other as they find themselves in a brutal, lawless town.
3. Never Have I Ever (Season 3)
Release Date: August 12
After a traumatic year, a first-generation Indian-American teenager wants to improve her status at school, but friends, family, and feelings don't make it easy on her. The teenage web series is set to grace the OTT space from August 12 onwards.
4. A Model Family
Release Date: August 11
He did it all for his family… When a model citizen makes a dangerous deal, the whole family gets in trouble. The Korean drama thriller movie is set to arrive on Netflix on August 11.
Movies, web series arriving from August 1 – 10:
1. Carter
Release Date: August 05
A man with no memory has only one mission to complete. Witness nonstop, real-time action in this extreme action spectacular set to stream on Netflix from August 5 onwards.
2. Darlings
Release Date: August 05
Badru, a strong-minded woman and her mother decide to take matters in her own hands when it comes to Badru's husband Hamza. What follows next is a hilarious comedy jo thodi dark hain!
3. Pakka Commercial
Release Date: August 05
Directed by Maruthi, Telugu-language courtroom action comedy film stars Gopichand and Raashi Khanna alongside Sathyaraj, Rao Ramesh and Ajay Ghosh playing supporting roles. The movie is set to hit the OTT space from August 5 onwards.
4. The Sandman
Release Date: August 05
There is another world that waits for all of us when we close our eyes and sleep — a place called the Dreaming, where The Sandman, Master of Dreams (Tom Sturridge), gives shape to all of our deepest fears and fantasies. But when Dream is unexpectedly captured and held prisoner for a century, his absence sets off a series of events that will change both the dreaming and waking worlds forever.
5. School Tales: The Series
Release Date: August 10
Eight horrifying comics stories have been adapted into an 8-episode series that will scare everyone off the school ground at night: A girl jumping to her death; a haunted library; canteen food made from human flesh; a headless ghost in the school warehouse; a devil-infested room; a vengeful demon in an abandoned building; and a classroom where only dead students attend class.