Netizens blast Varun Dhawan for biting Janhvi's ear during photoshoot, call him a 'Chapri'
Soon after the picture of Varun's creepy act went viral, netizens jumped in and mercilessly trolled the actor for his behaviour towards his co-actor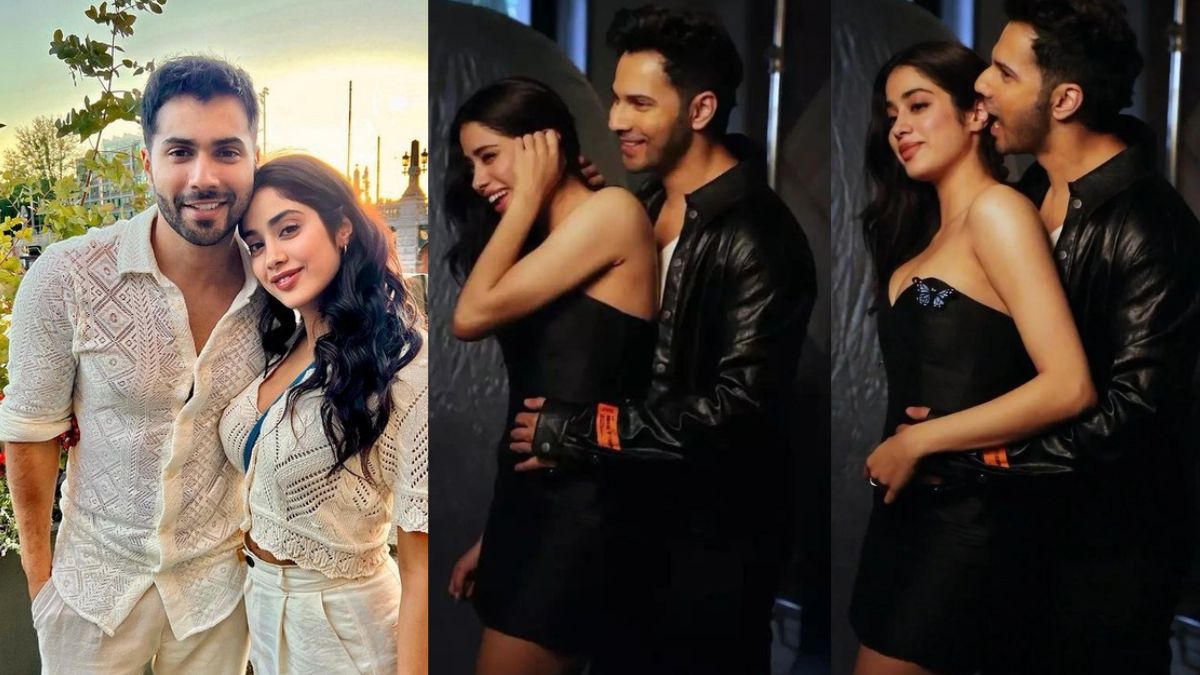 New Delhi: Bollywood actor Varun Dhawan is constantly under the spotlight for his much-awaited upcoming movie "Bawaal" which is less than 24 hours away from its release.
In order to enhance the movie's buzz and hype among the public, Bawaal's leading duo, Varun and Janhvi have been actively participating in the movie's promotions for a long time.
Recently, the pair was seen dressed in all black posing for a promotional photoshoot of the movie. However, In the pictures, Varun was caught doing something with his co-star Janhvi that has left the netizens fuming.
Varun Dhavan bites Jhanvi Kapoor's ear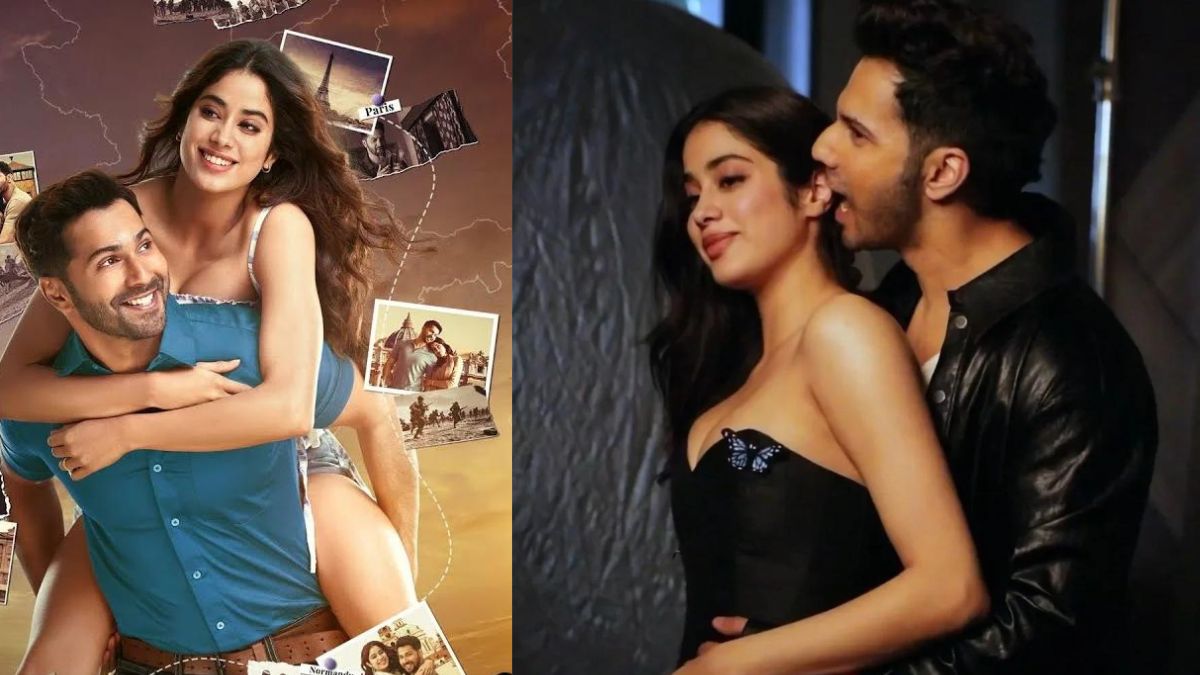 In the seemingly normal-looking picture, Varun and Janhvi are seen standing close to each other dressed in all-black outfits. However, on taking a closer look, Varun can be seen trying to playfully bite Janhvi's ear and this very behaviour of him has unpleased the netizens who are now bashing the actor for his creepy and flirtatious acts.
Soon after the picture of Varun's creepy act went viral, netizens jumped into the comment sections and mercilessly trolled him for his behaviour towards his co-actor.
Condemning Varun's behaviour, one user wrote, "This is creepy for a married man to do when he is not acting in a movie. " Another said, "This is where she should use her slapping skills."
A third user said that Varun simply has no sense of boundaries.
Check out some more reactions here: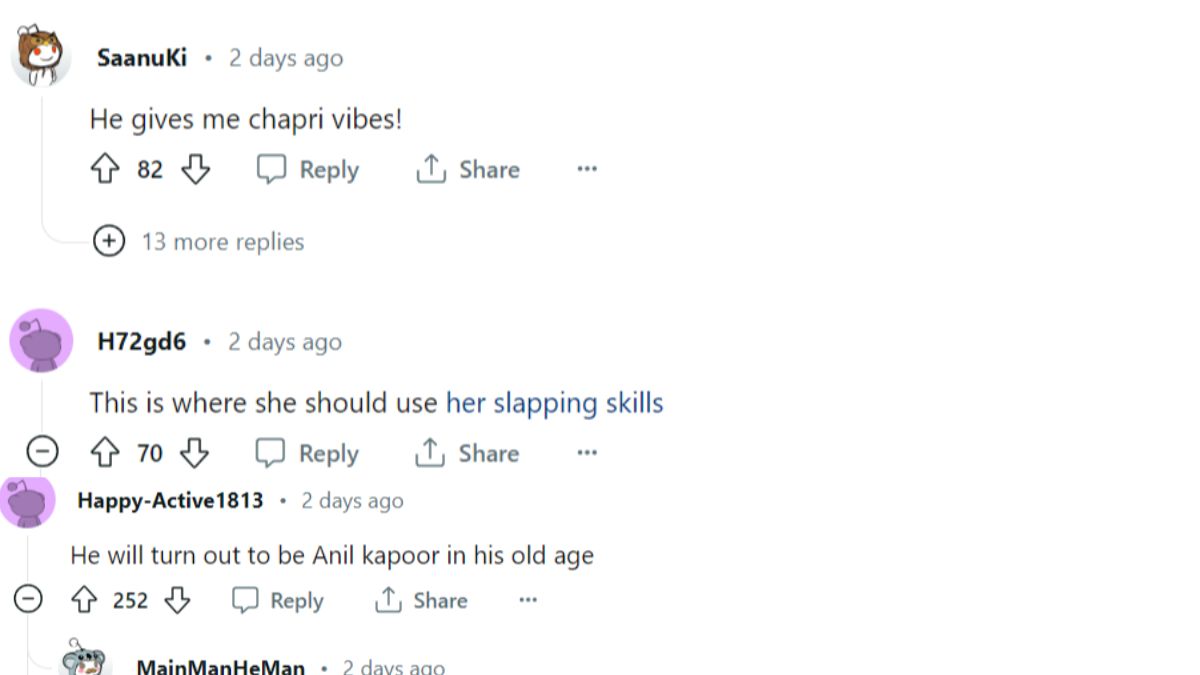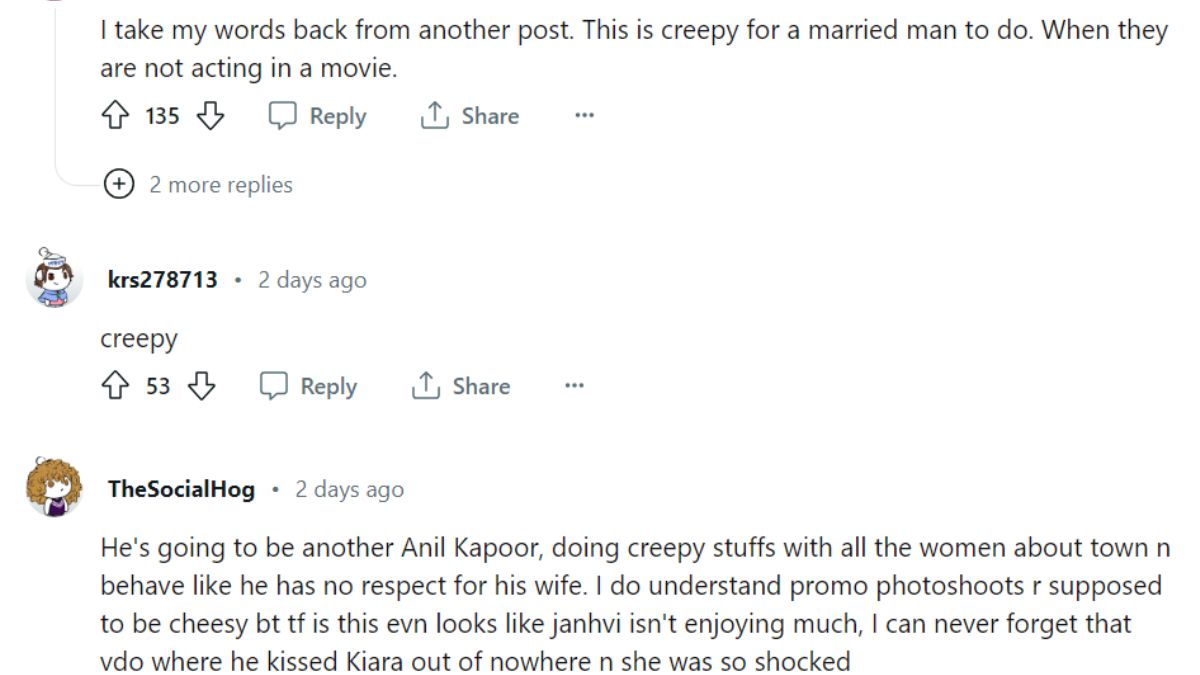 Varun's unwanted kiss to Gigi Hadid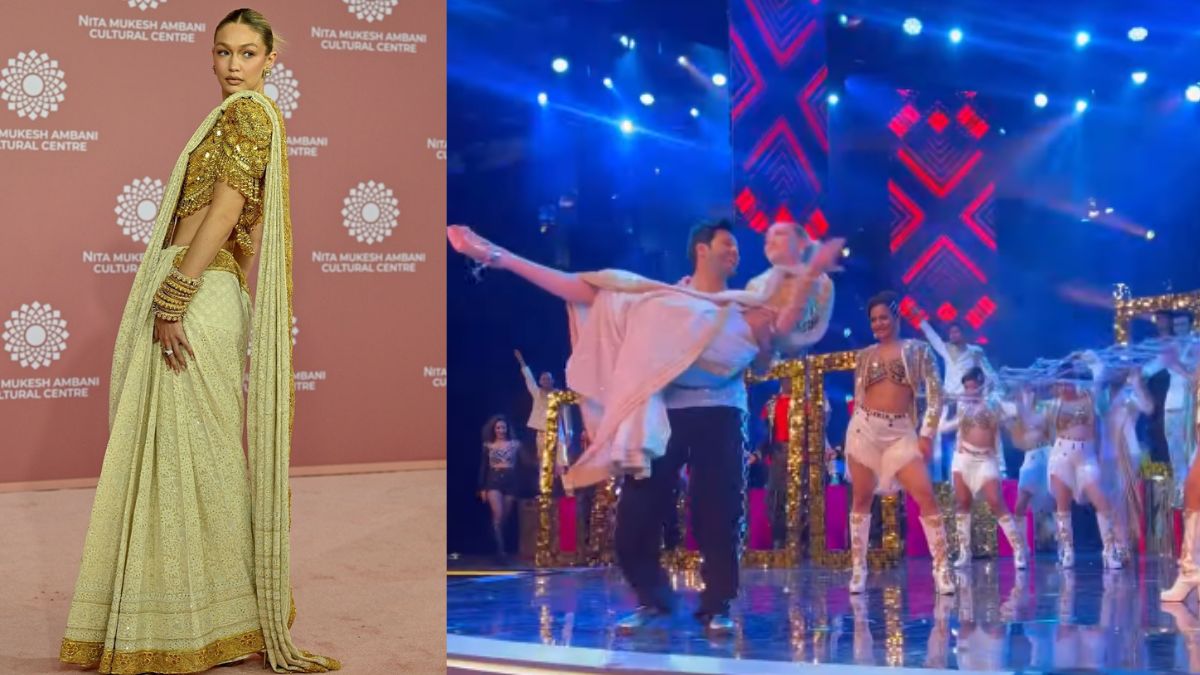 Interestingly, this was not the front time when Varun found himself in trouble for his weird behaviour around female actresses.
In April as well, the Bhedia actor was schooled by netizens for spontaneously kissing the American Super model's cheeks during a stage performance at NMAAC in Mumbai. However, soon after the incident, Varun came up with a clarification and informed everyone that his on-stage kiss to Hadid was preplanned and not whimsical.
I guess today you woke up and decided to be woke. So lemme burst ur bubble and tell u it was planned for her to be on stage so find a new Twitter cause to vent about rather then going out and doing something about things . Good morning ? https://t.co/9O7Hg43y0S

— VarunDhawan (@Varun_dvn) April 2, 2023
More on Varun Dhavan
Varun is now all set for his upcoming movie Bawaal in which her will star alongside Jhanvi Kapoor for the very first time.
The movie directed by Nitesh Tiwari is all set to release on Amazon Prime video this Friday 21st of July.