OTT releases on Sept 1: 'The Freelancer' to 'Scam 2003' & more… exciting series, this weekend
A brief insight into top OTT releases for this weekend. Grab your packet of popcorn and watch the exicting web-series in the comforts of home.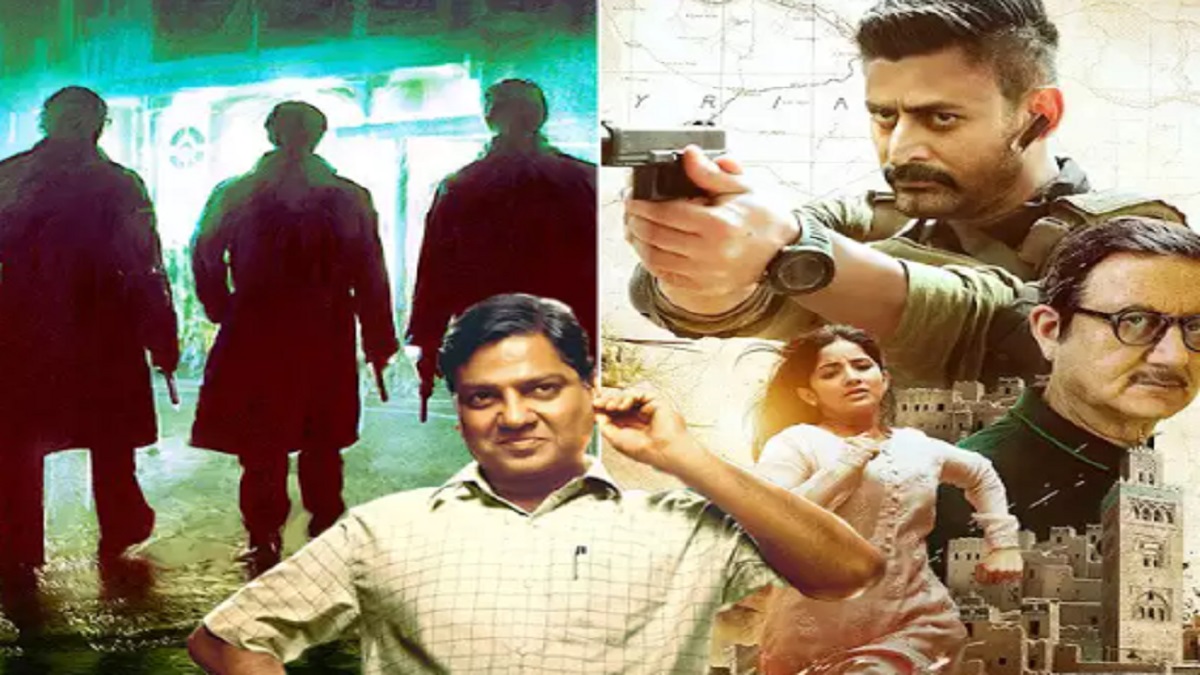 New Delhi: Beginning first week of September, the OTT platter is set for movie buffs as lot many exciting & thrilling web-series are scheduled for release. On September 1, four big series are hitting the OTT platforms and they have already created a lot of buzz about them.
1) 'Scam 2003: The Telgi Story'
Release Date: Sept 1
OTT Platform: Sony LIV
As the name suggest, the movie is about the infamous stamp paper scam of early 2000s that shocked the nation beyond belief. The scam, when unraveled, showed how a conman took the entire system for a ride and created a criminal web for supplying forged stamp papers.
In the movie Scam 2003, actor Gagan Dev Riar will essay the role of stamp paper scam kingpin Abdul Karim Telgi. The movie has been helmed by Hansal Mehta and Tushar Hiranandani. Other actors with considerable presence in the movie include Sana Amin Sheikh, Bharat Jadhav, Bharat Dabholkar, Shashank Ketkar, Talat Aziz and more.
The movie has been produced by Applause Entertainment in partnership with StudioNEXT.
2) 'The Freelancer'
Release Date : September 1
OTT platform: Disney + Hotstar
The movie, starring Mohit Raina aka TV's 'Mahadev' in the lead role is about an Army mission in war-torn Syria. The movie revolves around a crack Indian team on a mission to Syria and how it extracts a girl, held captive by militants.
The riveting web series seeks to unravel the insidious operations of the Islamic State in Sryia and how its cross-border networks tap youths from across the world for its depraved cause. The series has been produced by Friday Storytellers, directed by Bhav Dhulia. Neeraj Pandey has hugely contributed in the web-series.
3) 'Friday Night Plan'
Release Date : September 1
OTT platform: Netflix
The series starring veteran actor Irfan Khan's son Babil Khan is about a tale of self-discovery and companionship while one navigates through different phases of life. It has been produced by Excel Entertainment and helmed by Vatsal Neelakantan.
Juhil Chawla has made a cameo appearance in the series while Medha Rana and Aadhya Anand will be seen in the series.
4) 'The Wheel of Time' season 2
OTT platform : Prime Video
OTT release date: Sept 1
This is a US fantasy TV series, based on a novel of the same name, penned by Robert Jordan with Brandon Sanderson, "Season Two of 'The Wheel of Time."
The series will be a good watch for Indian audience as its dubbed versions are being released in 5 languages including Hindi, Tamil, Telugu, Malyalam and Kannada.