Richa Chadha trolled for her "Galwan Taunt", insulting Indian Army; actor locks her Twitter account
Richa Chadha Tweet on Galwan Valley: Social media users troll her for insulting the security forces.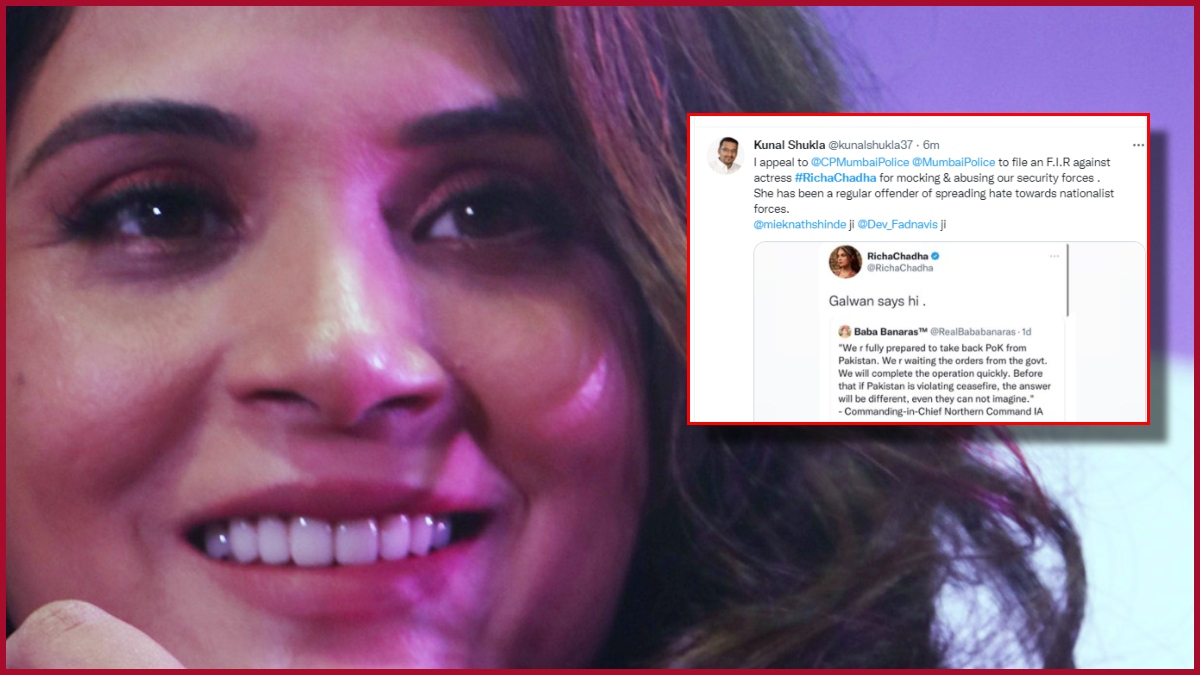 New Delhi: Bollywood actor Richa Chadda is facing criticism for insulting and mocking the Indian Army in her latest tweet.
This comes after the actor reacted to the statement of Northern Army Commander Lt General Upendra Dwivedi that the Indian Army is ready to take back the Pakistan-occupied Kashmir.
Lt General Upendra Dwivedi's tweeted a statement with reference to Defence Minister Rajnath Singh's previous address in which he reiterated New Delhi's resolve to take back Pakistan-occupied Kashmir (PoK). He said all refugees would get their land and homes back.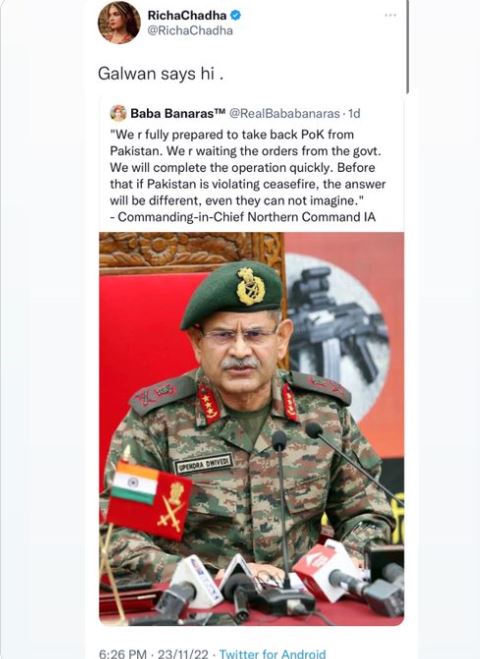 The actor also locked her Twitter account after social media users started trolling her for insulting and mocking the security forces.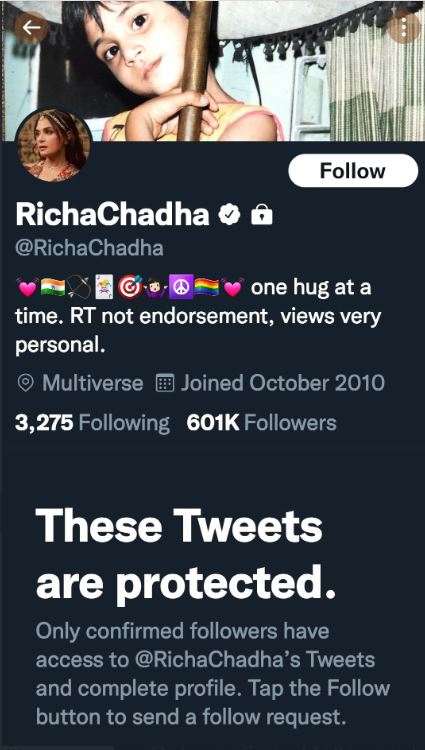 In the 2020 clash between Indian and Chinese soldiers at Galwan valley in Ladakh around 20 Indian soldiers lost their lives. Several Chinese soldiers were also killed but the number was never confirmed.
Here is how social media users are reacting to it:
Some social media users requested Mumbai Police to file an FIR against Bollywood actress Richa Chadha for mocking and abusing the security forces.
I appeal to @CPMumbaiPolice @MumbaiPolice to file an F.I.R against actress #RichaChadha for mocking & abusing our security forces .
She has been a regular offender of spreading hate towards nationalist forces. @mieknathshinde ji @Dev_Fadnavis ji pic.twitter.com/0yYrDxIuGt

— Kunal Shukla (@kunalshukla37) November 24, 2022
Limits of freedom of speech in India: film actor Richa Chada under fire for sarcastic remark about an Army Commander's musings about a future Azad Kashmir expedition. She was referring to the Indian army's ceding a large chunk of mountainous Gulwan territory!

— Ghulam N. Mir (@gmirwka) November 24, 2022
A twitter user named Anveshka Das said Richa's head is full of something else and not brain.
#RichaChadha's head is full of something else, not brain👇👇👇

Making fun of the #IndianArmy is not tolerable😡#Galwan #GalwanValley #BoycottBollywood #UrbanNaxals pic.twitter.com/wd3MJooafn

— Anveshka Das (@AnveshkaD) November 24, 2022
The industry makes hue n cry over boycott calls & fall-off of BO. But are they on corrective measures? Doesn't look so!

Problem is not these few irrelevant ppl who sunk the film industry image with their career, problem is those also who remains silent.

#RichaChadha pic.twitter.com/tbRj8pes7R

— The Hawk Eye (@thehawkeyex) November 24, 2022
She is worried about Pakistan,his so called husband has soft corner for Pakistanis jihadi by supporting ANTI CAA PROTEST #RichaChadha pic.twitter.com/qBuc4v17qv

— Shubham Verma (@Shubham17630954) November 24, 2022
What is the difference between Pakistani and Indian Pakistani 🐷 #RichaChadha ? pic.twitter.com/XbtOQtd0Pm

— Paapsee Tannu (@iamparodyyy) November 24, 2022
#RichaChadha is worst than a Mu$lim terro®!st . She is married to Ali Fazal and see her gutter thinking for Indian Army 😬. pic.twitter.com/OM90V6fZXK

— Hypocrite (@paapseeparody) November 24, 2022
Relax Boys… #Fukrey3 will release soon.

Empty Theatres will soon say Hi to #RichaChadha 🙏🙏#BoycottBollywood pic.twitter.com/bI03ntrw4D

— Incognito (@Incognito_qfs) November 24, 2022
Why do we have such illiterate people like #RichaChadha in Bollywood who also seen to be supporting Congress Bharat Jodo Yatra ? Mocking the 20 Indian bravehearts who sacrificed their life for the nation in Galwan? #CongressSupportedBollywood is #AntiBharatBollywood pic.twitter.com/PZwpWDF22a

— Prithwish (@2prithish) November 23, 2022
Coward!!! Dum nahi to aise tweets kiya v mat karo .
Shame on you #RichaChadha pic.twitter.com/QRWUO35PhX

— Viren Palera 🇮🇳 (@virenpalera) November 24, 2022
Shameless @Richachadha mocks our brave Jawans

These #UrbanNaxals are worst kind of creatures

Set new low everyday #RichaChadha pic.twitter.com/EoSS8R8sb9

— Ramesh Solanki🇮🇳 (@Rajput_Ramesh) November 24, 2022