Saalar vs Dunki: Know about Prabhas and Shah Rukh's master plans to beat each other at the box office
Although Prabhas and his teams are trying their best to challenge Shah Rukh on the Big screen, Bollywood's King, who is aiming for a hat trick of blockbusters with Dunki, has some even better plans for the promotion of his film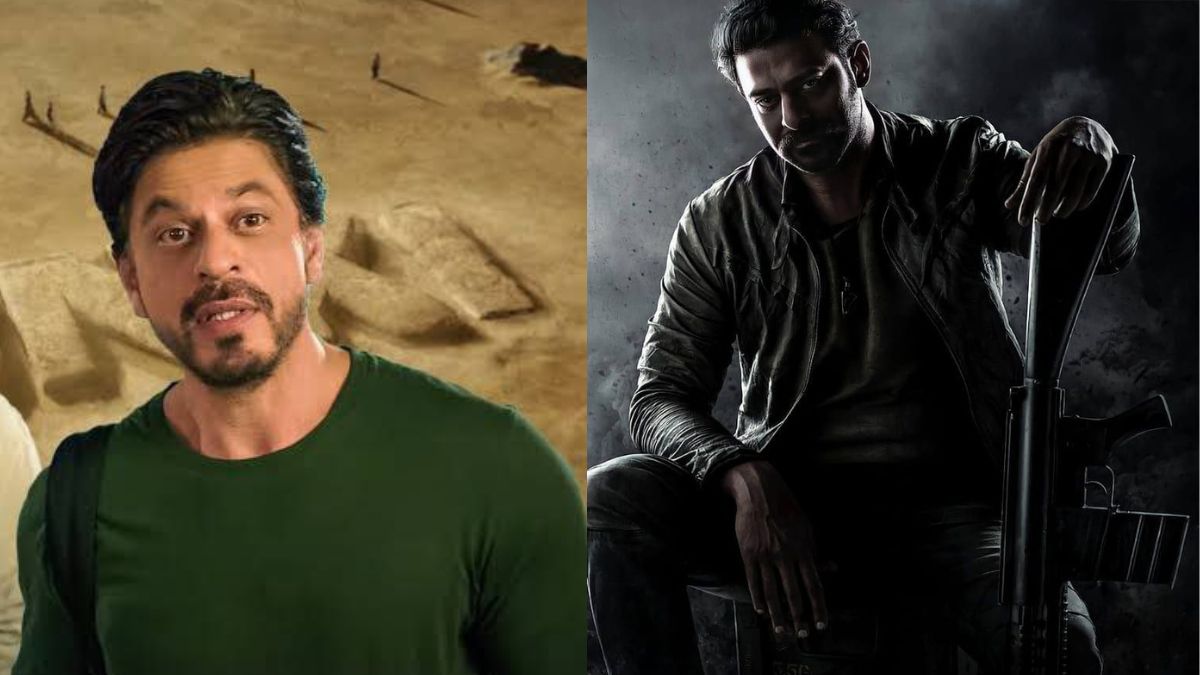 New Delhi: This Christmas season Indian film industry is going to witness one of its biggest clashes of all time as two Pan Indian superstars Prabhas and Shah Rukh Khan are going to lock horns against each other at the Box Office.
While Bahubali Prabhas is all set to arrive in the cinema with his highly awaited actioner Salaar on 22 December, Shah Rukh is heard up to face him with his third movie of the year Dunki which will also arrive on the Big screen on the same date.
Earlier, speculations had it that it was the fear of clashing with Shah Rukh's latest block but Jawan that made Prabhas and Co postpone the release of Saalar. However, Trade analyst Ramesh Bala, while speaking with Bollywood Life made it clear that the reason for Salaar's dealy was its unsatisfactory VFX and it has both to do with facing Jawan.
Prabhas' plan for beating Shah Rukh
Standing against superstar Shah Rukh Khan, who has already delivered two back-to-back all-time blockbusters, is not going to be an easy task for Prabhas and his recently made master plan shows that the actor isn't unaware of the same either. If the reports from several South Indian outlets are to be believed, The filmmakers of Saalar have come up with a unique strategy to prepare their movie for countering Shah Rukh's Dunki on December 22.
As per the maker's plan, Salaar's team is going to drop two intriguing trailers of the movie ahead of its release. While the first trailer is expected to arrive on Prabha's birthday on 23rd October, the second trailer will be made public a few days ahead of the film's grand release. Additionally, reports also have it that Saalar director Prashanth Neel, known for helming the super hit franchise KGF, has also shifted all his focus on the promotion of the mega-budget Saalar while temporarily pulling himself away from all other projects.
Shah Rukh's counter staratagy
Although Prabhas and his teams are trying their best to challenge Shah Rukh on the Big screen, Bollywood's King, who is aiming for a hat trick of blockbusters with Dunki, has some even better plans for the promotion of his film. As per reports, The Jawan actor is preparing for premiering Dunki in the international markets ahead of its domestic release in an attempt to take the movie's buzz to an entirely different level and get an edge over Prabhas' magnum opus.
Previously, Dunki's director Rajkumar Hirani spoke about his film and revealed that the film will be entirely different than Shah Rukh's previous blockbusters Pathan and Jawan with little to no action-packed massy scenes. With that being said and done, it is going to be super interesting for us to see which of the megastar overpowers the other and emerge victorious in this heavyweight clash at the box office.