Sex worker-inspired movie Gangubai Kathiawadi finds strong connection in Thailand
However, Thailand's relationship with Bollywood has always been limited owing to the use of the Southeast Asian nation's idyllic beaches as backdrops for scenes.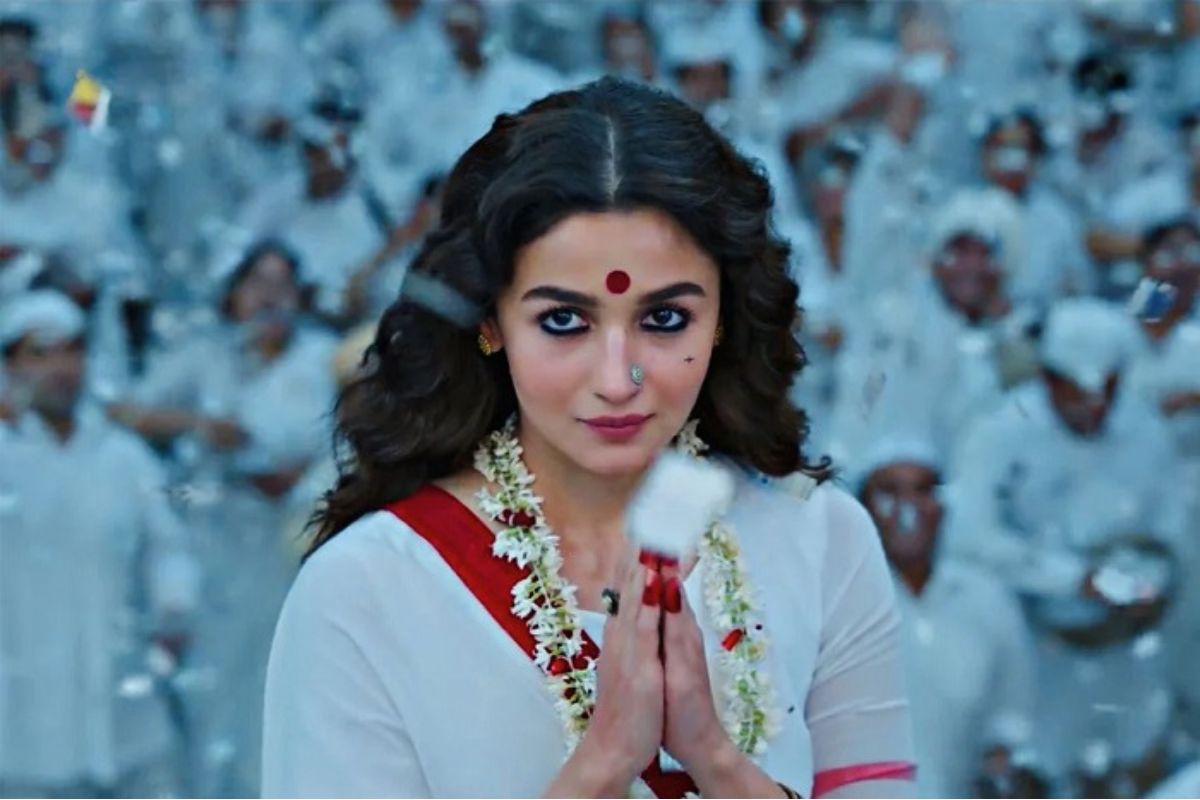 New Delhi: With the success of Gangubai Kathiawadi, several fans poured their love for the lead actress Alia Bhatt, who all dressed in a white saree and put a red bindi on their forehead. These fans included an elderly influencer, a young woman, a well-known actress, and a popular model apart from the rest of the public, whose videos went viral on social media.
Surprisingly, all these fans were not Indians but hailed from Thailand. Reportedly, Indian films have managed to inspire parts of Africa and the Middle East, apart from countries with large South Asian diaspora populations such as the United States, United Kingdom, and Malaysia. However, Thailand's relationship with Bollywood has always been limited owing to the use of the Southeast Asian nation's idyllic beaches as backdrops for scenes.
With the global cinemas coming back to business after the Covid-19 pandemic to bring back revenues, Thailand is emerging as a promising partner in the $2.3 billion Indian film industry's drive to expand into new markets. Besides, streaming platforms are making it far easier for Thai audiences to access Indian films, as per the industry insiders and experts. Also, the increasing collaboration between actors and filmmakers in the two countries is reaching out to audiences like never before.
In an interview with Al Jazeera, Kulthep Narula, a veteran Bangkok-based producer stated, "It's really exciting." He added, "We've never seen Indian films get this kind of response in Thailand."
View this post on Instagram
View this post on Instagram
According to experts, the success of both RRR and Gangubai Kathiawadi has captured a great shift in Thailand's interest in India's film and entertainment sector, however, it was not an overnight development. Quite a number of Thai actresses including Savika Chaiyadej, Chatcha Patumthip, and Ann Mitchai, have acted in Indian films in recent years. In 2019, Mitchai, who is also a singer, launched a Hindi music album.
Anwesha Hazarika, a research scholar at Cotton University in the northeast Indian city of Guwahati talking to Al Jazeera told, "For Thai actors, it's an opportunity to gain traction in a giant industry, with much more money on offer." "But there's a gain for India too — this helps increase the visibility of Indian films in Thailand," she added.
However, Narula stated that "visibility" did not completely exist until now. Though one cinema in Bangkok does not screen Indian films its audience has almost exclusively consisted of South Asian expatriates, he informed. Moreover, the Indian film industry also did not make an effort to reach Thai audiences.
"There was a perception that while Indian audiences might like white actors in their films, they wouldn't be receptive to faces from East or Southeast Asia," he said. The success of Korean dramas universally, including in India, helped break that stereotype, Narula said.
On the other hand, Indian TV shows have gained much popularity in Thailand, especially one drama, Naagin. Arjun Bijlani, who starred as the lead actor in the show recalled how he and his co-stars received so much affection from the Thailand people on their tour to the country in March 2018 at the invitation of a TV channel that broadcasts Indian soaps.
Bijlani recalled, "It was beyond our wildest expectations. The actors were feted in a packed Bangkok stadium and driven around in a carriage while fans chanted their names."
Bijlani considered the success of Indian shows like Naagin in Thailand as broader cultural compatibility between two societies – both standing at the crossroads of tradition and modernity, with shared epics like Ramayana (known as the Ramakien in Thailand), which follows the life of a legendary prince from Ayodhya.
"It's a natural market for Indian content that's just not been explored enough," he said.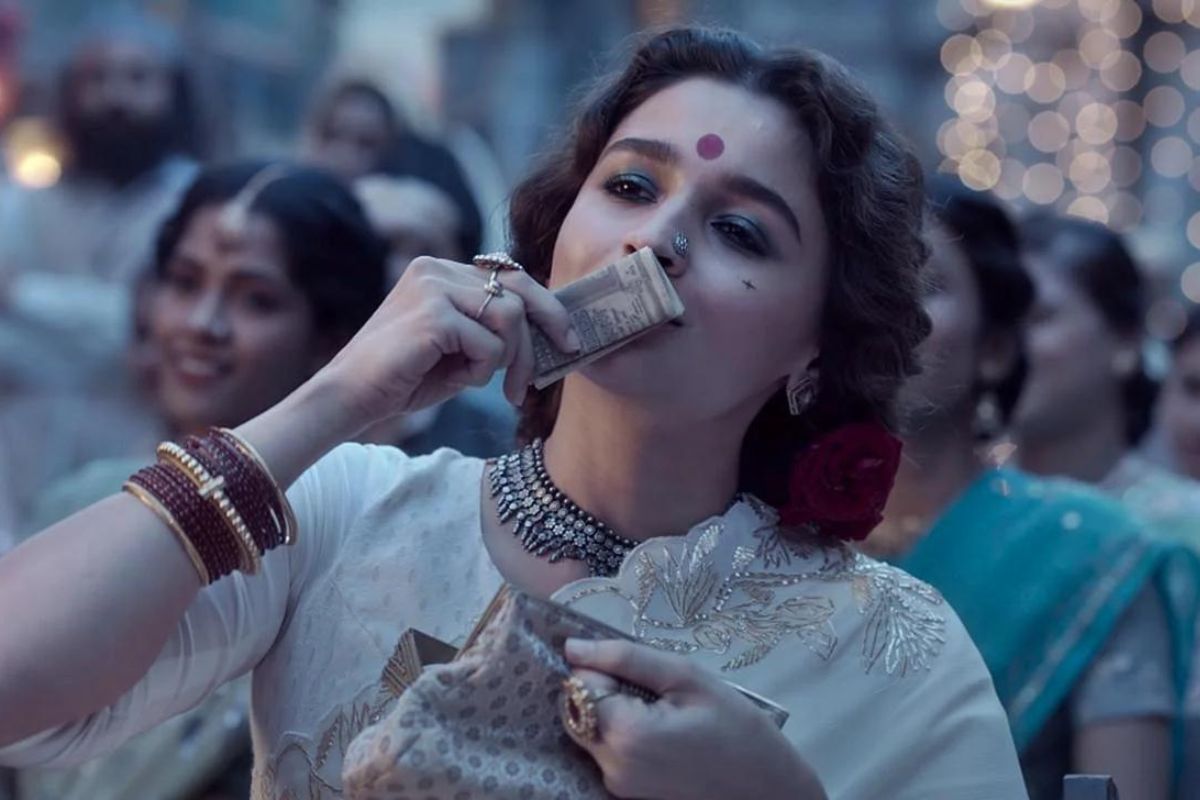 Hazarika stated that just like historical bonds between these two countries, there are common narratives too. Like India, prostitution is illegal in Thailand, even though it is openly practiced in most cities.
"It makes sense that Gangubai, the story of a sex worker who successfully takes on the odds against her, would resonate with audiences in Thailand," she said.
Also, being an active country in terms of social media usage – the country's citizens routinely rank among the biggest users of the internet – has helped the Gangubai Kathiwadi craze sustain in the country.
"Once a large number of social media influencers started talking about the film, everyone wanted to know what it was about," Narula said.
Moreover, the arrival of Netflix (2016) and Disney+Hotstar (2021) in Thailand has served the country with a slew of Indian films to the local audience. Amazon Prime has also planned to launch across Southeast Asia soon.
Bijlani cautioned how the Indian film industry needs to have a new mindset to build on its recent success in Thailand.
"Frankly, I've been disappointed by how little Indian production houses have done to come up with smart projects targeted at markets like Thailand," he said. "At the moment, these audiences continue to be treated as an afterthought."
Narula said that Thai filmmakers do not have the budget to hire A-list Bollywood stars. "We can only work with really good, second-tier Indian actors. That creates a scenario where a film might do well in Thailand, but we're not sure whether it will work with Indian audiences."