Home » Entertainment »
Shweta Tiwari trends after actor shares shocking CCTV video of ex-husband Abhinav Kohli physically abusing her & son Reyansh
Shweta Tiwari shared a disturbing CCTV footage from society's garden where her ex-husband Abhinav Kohli can be seen abousing her and her son.
May 11, 2021 12:35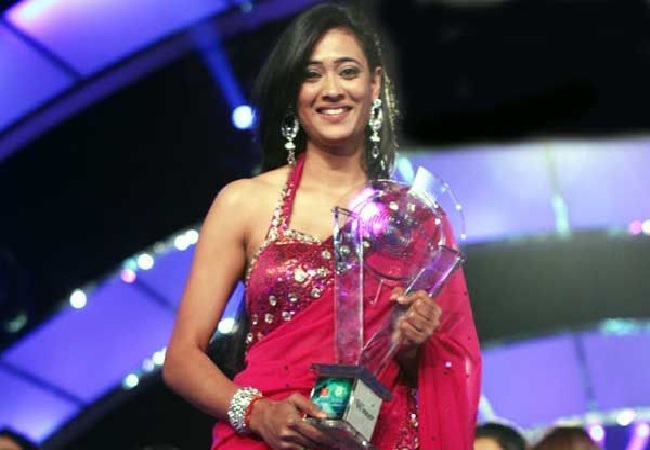 Bigg Boss Season 2 - (2010) Winner: Shweta Tiwari; Prize Money: 1 Crore
New Delhi TV actor Shweta Tiwari started trending on Twitter after she shared a shocking CCTV video of ex-husband Abhinav Kohli physically abusing her & son Reyansh.
Sharing the video on her Instagram, she wrote,"Now let the truth Come out!!!! (But this is not going to stay forever on my account, I will eventually delete it, I am posting this right now to reveal the truth,then it goes off)
This is why my Child is scared of him! After this incident my child was scared for more than a month, he was so scared that he would not even sleep properly at Night! His hand hurt for more than 2 weeks. Even now he is scared of his papa coming home or meeting him. I can't let my Child go Through this mental trauma.. I try my best to keep him calm and happy! But this Horrible Man makes sure my baby's mental health goes back to Square one! If this is not Physical abuse then what is!!!!??It is the CCTV footage of my society."
Meanwhile, audio is not available.
WATCH
View this post on Instagram
Shweta's shared the video after Abhinav alleged that she had left their son alone in a hotel to go to Cape Town for Khatron Ke Khiladi.
Here is how Twitterati reacted:
The mistake made by #ShwetaTiwari is that she waited so long to speak the truth.i understand she must be scared but he must be punished asap pic.twitter.com/DrR9ORO2lb

— Last Human (@pLastHuman) May 11, 2021
I feel like there is nothing wrong between #ShwetaTiwari and her Ex-husband.
it may be just a domestic clash, but no idea why she is trying to cause harm to her ex-husband.
If she has gotten divorce then she should stop thinking of him anymore.
that's better for #ShwetaTiwari

— Anupama Sharma (@Anupama_IND) May 11, 2021
Abhinav Kohli is an Engineer and so he would have thought of a peaceful life

But then enters the opportunist #ShwetaTiwari and demonized him

We stand by Abhinav Kohil this #NationalTechnologyDay and in future too

Fellow Engineers carry on coding and fighting

— RomZ_MRA (@ZindaChaotic35) May 11, 2021
The other side of story of #ShwetaTiwari.watch the truth by #AbhinavKohli dont judge person with one footage of cctv,
It is clear she is playing a drama by sharing cctv footage you can see clearly she only sit down no one forced her. Watch ithttps://t.co/nA3w1tvoF7

— Jai Hind🇮🇳 శ్రీరామ్ (@fathersri8) May 11, 2021
Here is TRUTH abt SHWETA TIWARI :

• She's NOT even living with her son
• She doesn't want HIM to meet his son
• #ShwetaTiwari is a LIAR frm BollywoodFull Of Druggies
• #DONT_FIGHT_THE_FEELING 2 Boycott Bollywood#7YearsIndiaInTears #BBMAsTopSocial #ParentalAlienation (1/3) pic.twitter.com/xdohva6sZ7

— Road Runner (@iwinfairly) May 10, 2021
Meanwhile, the video has left the TV fraternity shocked. Many favoured and supported the Parvarish actor. Actress Anita Hassanandani wrote, "Unreal." Ridhima Pandit commented "Oh My God Shweta… Be strong.. A mother always knows what's best."