Sooryavanshi: Katrina Kaif films lazy Akshay Kumar during promotion; See what happens next
Today, Katrina Kaif shared a video on Instagram showing how excited Akshay Kumar and Rohit Shetty on the promotion of Sooryavanshi.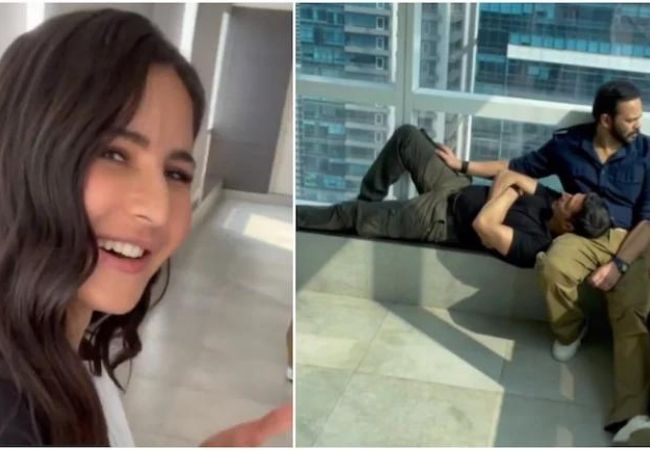 New Delhi: Rohit Shetty along with Akshay Kumar and Katrina Kaif has finally started the promotion of their much-awaited film Sooryavanshi. On Sunday, the first day of the promotions, Katrina Kaif shared a BTS video on Instagram showing how "excited" her co-star Akshay Kumar and director Rohit Shetty are, and this video if not anything but will definitely make you go ROFL.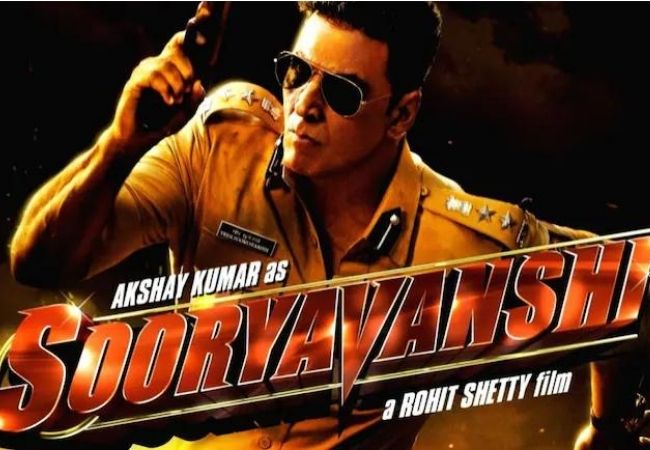 The video shared in the morning shows "tired" Akshay Kumar resting with eyes closed on the lap of Rohit Shetty as the duo sits by a window. Katrina is heard sarcastically saying, "Guys, this is the first day of promotion of Sooryavanshi and I have never seen Rohit sir and Akshay so excited. They are full of energy, like haaaa (shouting), so excited. I mean just look at them," while she moves the camera towards the Akshay and Rohit.
On realising that Katrina is recording a video, Rohit hilariously tells hers, "Don't record this clip," while he wakes up Akshay and tells him, "She is recording a clip."
Akshay quickly gets up and sits straight asking her not to record. He states, "Don't record, what's wrong with you!"
Katrina in return responds, "Are if you wake up at 5 in the morning then you are going to feel tired no." This left Rohit Shetty in splits.
Akshay continues to insist Katrina stop recording saying, "Katrina, don't record. Doesn't look nice, we have a reputation," while he gets up along with Rohit to run away from the camera. Moving forward he is seen saying, "What is wrong with you… don't record man, get out!" While jokingly shouting, Akshay trembles over something and falls which makes Rohit and Katrina burst into laughter. The director then helps Akshay and both run away from Katrina.
Captioning the video Katrina says, "Just look at the excitement of the boys for our first day promotions together #sooryavanshiintheatres #sundayvibes #sooryavanshi November 5th."
See the video here:
View this post on Instagram
Rohit Shetty's directorial Sooryavanshi will release on big screens on November 5. Akshay Kumar and Katrina Kaif will be seen in the leads. The trio has started their film promotion and will be joined by Ranveer Singh and Ajay Devgn, who made special appearances in the movie. Sooryavanshi is the fourth movie from Rohit Shetty's cop universe.