Too much revealation by Ananya Panday on Koffee With Karan's latest episode 
In the Rapid Fire Round, Vijay Deverakonda and Rashmika Mandanna's relationship was the first topic Karan questioned.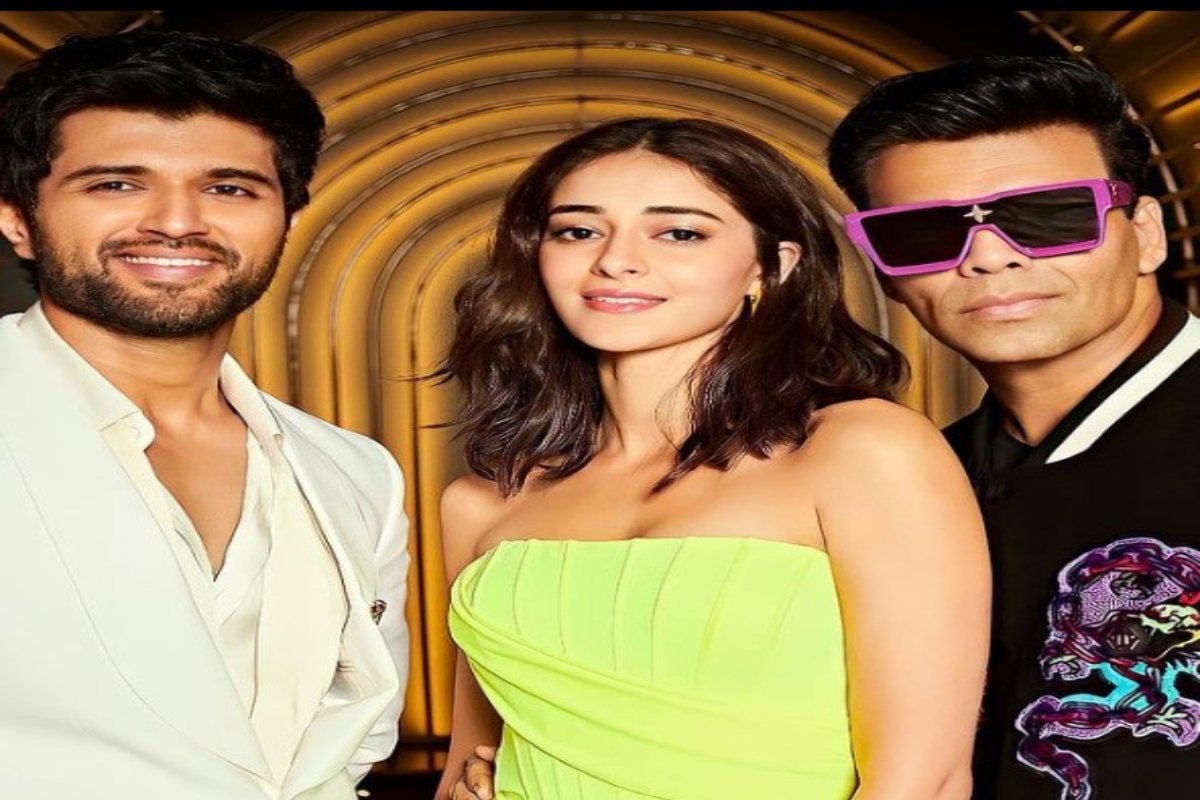 New Delhi: The fourth episode of "Koffee With Karan-7," Karan Johar's talk show, was also quite intriguing. This time, Ananya Pandey joined Vijay Devarakonda, a superstar in the South, on the show. Both of them shared some hilarious disclosures from their own "personal to professional lives" during the show. The hilarious thing is that Ananya Pandey shared her private matters and opened up to Karan about the love lives of other celebrities on the show. As a result, Ananya has left her mark on Bollywood with the romance of a large South Indian couple. Ananya's aggression and haughtiness are welcomed by the crowd, but they are also taken aback. Find out who Ananya Pandey said what to.
Ananya answered various inquiries from host Karan Johar while she was seated on the "Koffee with Karan-7" couch. During the show's rapid-fire round section, Ananya Panday engaged Vijay Deverakonda in a fierce bout. In the episode, Karan placed a demand on the actress to divulge information regarding the relationships and extramarital affairs of several celebrities.
View this post on Instagram

This response was provided by Vijay Deverakonda-Rashmika Mandanna:
In the Rapid Fire Round, Vijay Deverakonda and Rashmika Mandanna's relationship was the first topic Karan questioned. He is rushing because he needs to meet Mika Singh, Ananya added. Rashmika Mandanna receives a covert indication from Ananya's response. Vijay asks after hearing Ananya's response, "You think so?"
View this post on Instagram

The relationship between Disha and Tiger was revealed:
When discussing the relationship of Bollywood's power couple, Tiger Shroff and Disha Patni, Ananya Panday observed later in the segment, "He (Tiger Shroff) knows his way extremely well. There is no doubt about the direction. When asked about her, the "Gehraiyaan" actress responded.
Rumors of Kiara and Siddharth's relationship were confirmed:
When asked about Kiara Advani at the end of the segment, Ananya Panday responded, "The nights are very long for her," alluding to the song from the Sidharth Malhotra-starrer Shershaah. Ananya merely said when Karan questioned who his "Ranjha" was. But when Karan added, "Wake up, Sid," Ananya nodded in agreement. It has been suggested that Kiara Advani and Sidharth Malhotra are dating as a result of these events.